"What's next for my career?" It's a common question in today's world when a lifetime spent working at one company is a rarity. But figuring out what comes next isn't easy, and both companies and job seekers are increasingly finding themselves in the lurch. 
Enter CareerArc, an HR tech startup that leverages the power and reach of social media — as well as outplacement services — to help companies find talent and employees find their next job. To date, the company has worked with thousands of companies in the space of social recruiting and outplacement services, including many in the Fortune 500. 
We caught up with the leadership team behind CareerArc at their Burbank office to learn more about their plans for reimagining the career transition process, as well as office culture, growth goals, collabs with the Obama White House, and much, much more.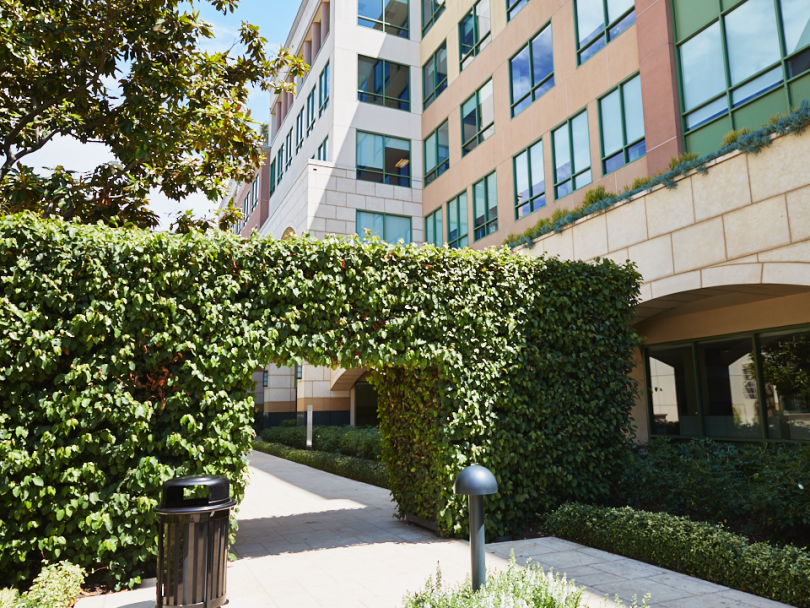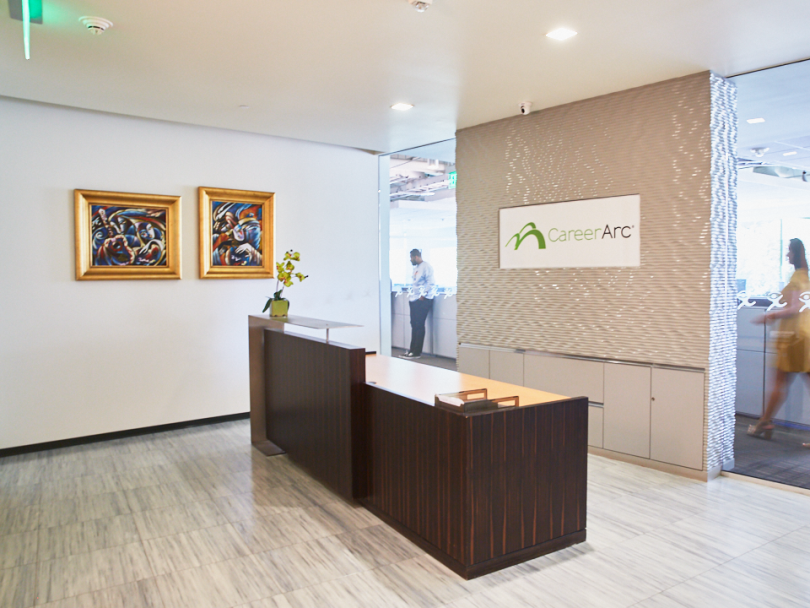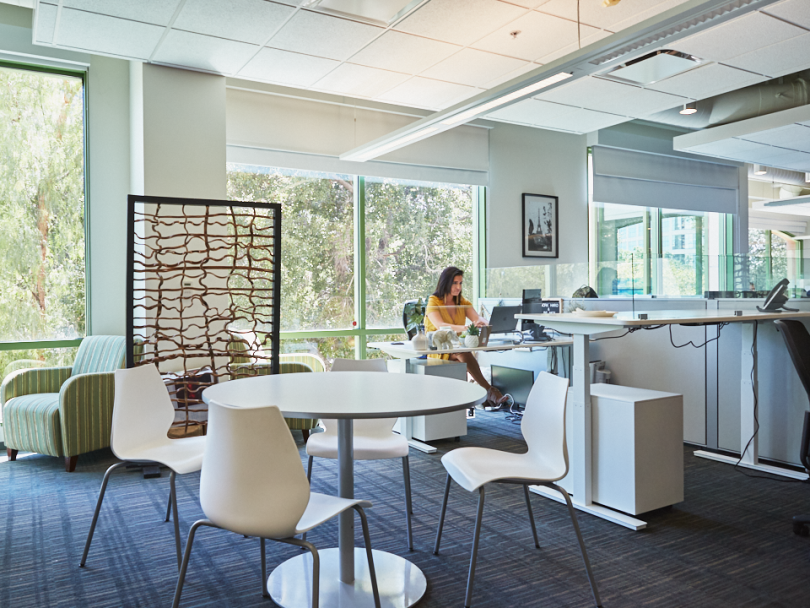 FOUNDED: 2009
EMPLOYEES: 100+ nationally; 75 in LA
WHAT THEY DO: CareerArc uses social media to help companies find and recruit the best talent and, through its outplacement services, helps employees who have been laid off find their next great opportunity.
WHERE THEY DO IT: Burbank
FAMILY PERKS: CareerArc offers outplacement services for family members of employees — and users tend to land jobs nearly two-and-a-half times faster than the national average.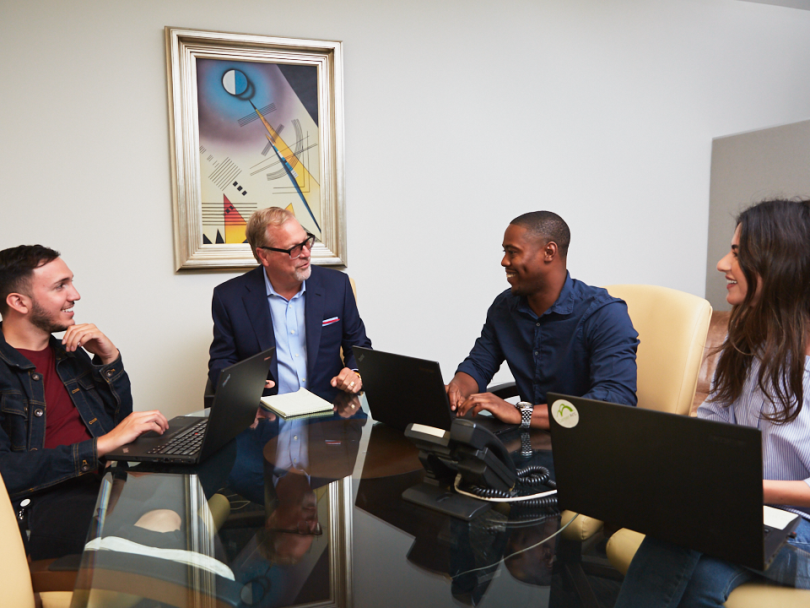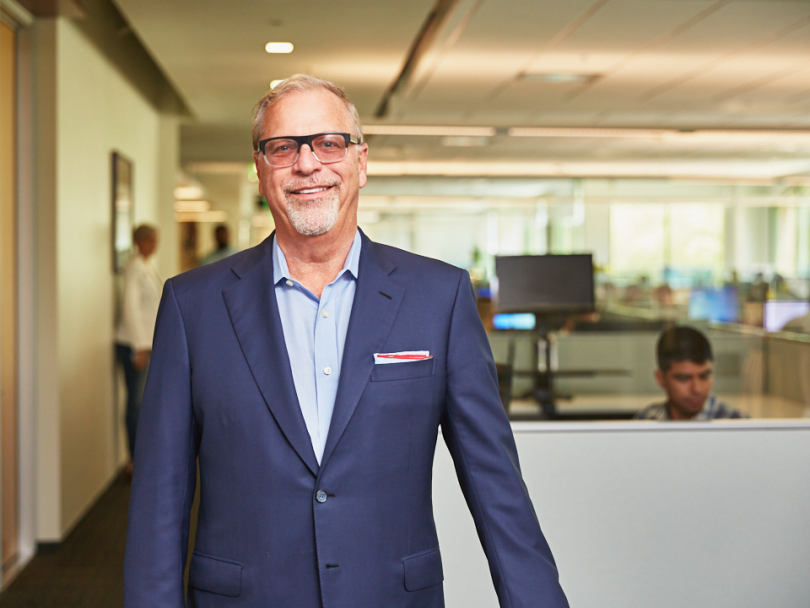 Robin D. Richards, Chairman and CEO 
As co-chairman and CEO of CareerArc, Robin sets the company's vision and direction, puts  corporate goals in place and oversees CareerArc's overall business strategy. 
BEYOND WORK: Robin loves to travel, golf, and play basketball.
Tell us about what led you to founding Internships.com and later CareerArc. What about this space was appealing to you? 
We founded Internships.com because there was an absolute void in the democratization of opportunities for college students to find internships. We believed if we created a marketplace where all students could go to find internships and all companies could go to post internships that it would be well received by both — and we were right.
By the time Internships.com found its natural home with Chegg, we had so much learning and so many good people with expertise in social media that it was a natural evolution to bring social recruiting to the corporate world. That was the spark for CareerArc, and here we are several years and 1,000 customers later. Using the technological innovations and lessons learned from social recruiting, we decided we could create tremendous disruption by taking a real estate and FTE-heavy industry that hadn't changed in 40 years — outplacement — and making it virtual and accessible to all. 
Culture is about respect. It's about empathy. It's about letting people find their best selves."

When it comes to building culture, what is your philosophy? What aspects are most important? 
Culture is about respect. It's about empathy. It's about letting people find their best selves. It's simultaneously one of the most important and one of the most difficult aspects of starting a company. Companies grow and change, and culture evolves. And, as we all know, change can be hard for people. Navigating those changes and bringing the people along with you — that's the art of being a manager.
Tell us about a moment in your company's history that made you proud to be its leader. How did it reflect the values you've instilled here? 
We were part of former President Obama's initiative to help veterans access jobs that were veteran-friendly. We traveled to the White House for a ceremony in the Rose Garden with some of the other tech giants that participated, companies like Google, Microsoft and Yahoo. Everyone at CareerArc felt a lot of pride that we were able to support our veterans and our country in this way. It was definitely a very proud moment for me.
What do you see as CareerArc's biggest growth opportunities in the near future? 
Our biggest growth opportunity will be in bringing career transition services to all companies, employees and their families. Today, when someone loses their job, only a fraction of America's workers — typically those at the very top — receive career transition help from their employers, even though it's very affordable and coveted and needed. That needs to change. We know we're doing something important and mission-driven.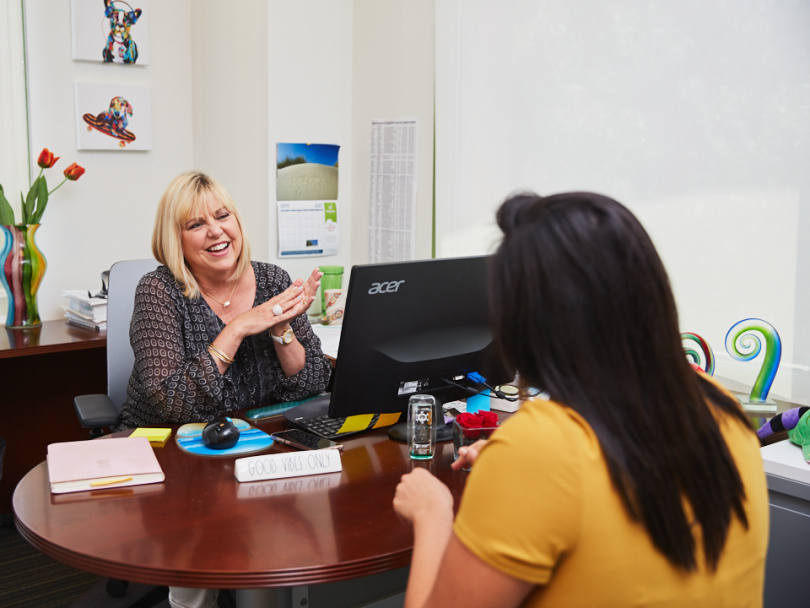 Debora Roland, VP of Human Resources
As CareerArc's VP of human resources, Debora is in charge of all things HR and recruiting. In her own words: "My goal is to continue to meet employees' needs to make their jobs easier. I want everything to be seamless, like it's on autopilot, so they don't have to worry about things like insurance and 401k."
BEYOND WORK: Debora is a big reader and belongs to a book club. She especially loves reading books about history, business, and ideas, and hearing different perspectives.
Where were you before CareerArc and how did that work prepare you to lead the human resources team at the company? What has been the journey alongside Robin [CareerArc's CEO and Chairman] at the companies you've both been a part of? 
I've built my career in early-stage environments that are fast and constantly changing and have had the pleasure of working at cutting-edge businesses across the entertainment, technology and biotech industries. The first time I worked with Robin was at Tickets.com. It was the dot-com era and things were crazy but fun. It's amazing how much you learn from living and working during unique periods like that — mergers, acquisitions, and IPOs were happening so fast, and everyone was racing to the finish line. 
Prior to CareerArc, I was senior VP at a biomedical recruiting firm. After having been an HR generalist for so many years, I decided to specialize in the area of HR I was best at. But I missed being in the center of business and all the interaction and chaos that goes with it. Luckily, CareerArc doesn't have much of a hierarchy. Everyone matters and can make an impact.
 
We treat people like adults. We all have a job to do, and we're rowing in the same direction."

How did your company's early experiences shape the way your department runs? 
We are in a time of great change right now, thanks to the round of growth funding we received in January. We've hired more people in the past six months than in the past six years. Looking at technology as a way of staying efficient is a primary goal for us, and it's the business we're in. We are also in a very competitive marketplace, so staying abreast of what will keep us competitive at this stage is also important.
What's one of your favorite parts of the culture at CareerArc? 
We treat people like adults. We all have a job to do, and we're rowing in the same direction. Many of us have been working together for eight-plus years now, so we understand each other's needs, strengths and weaknesses, which makes it easier to achieve our goals. I also believe our culture is what has helped us hire as quickly and efficiently as we have. People see it and feel it from the first phone call to the moment they enter our doors.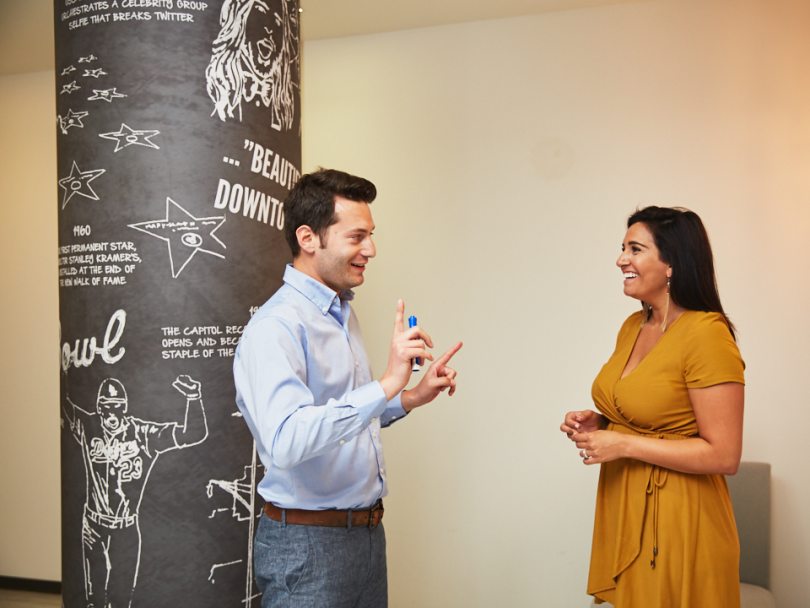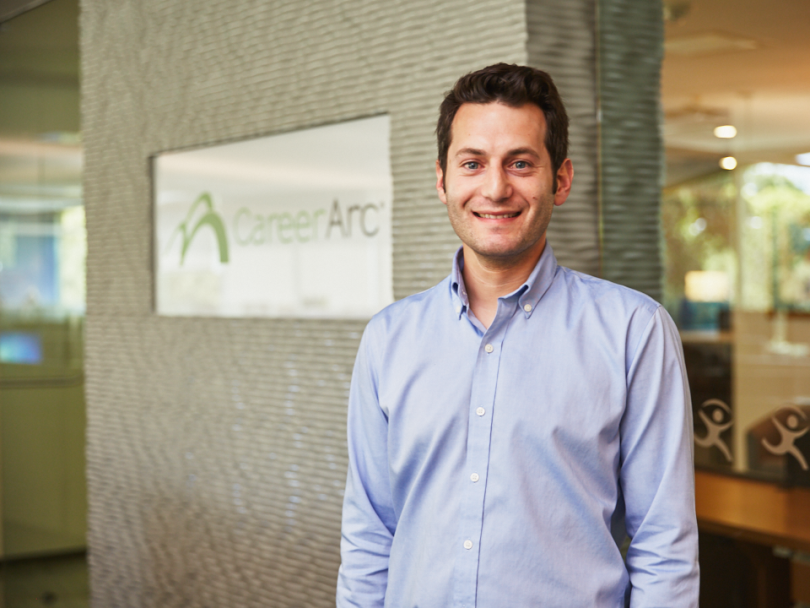 Yair Riemer, President of Career Transition Services
Yair is responsible for leading the company's career transition services business unit, which is radically reimagining a decades-old industry — outplacement — using a technology-driven approach. 
BEYOND WORK: Yair is an avid reader and thinks the act of long-form reading improves his skills as a thinker and a leader. In his own words: "Reading books, as basic as it sounds, enables me to exercise the part of my brain that thinks about things critically."
How would you describe your vision for the company in the next year or two? Where do you see the company headed? 
Our short-term vision is to leverage our resources, new and old, to solve pain points for HR leaders. That includes pain points around recruitment and employer branding, as well as transitioning talent and offboarding. The mindset that I carry with me every morning when I arrive at the office — and every time I'm on a demo, with a partner, with our product team, at a conference or interviewing a sales rep — is that we are the stewards of our clients' employer brand. We need to promote it and protect it, and we do that through technology. 
Our biggest growth opportunities are around product maturation and innovation for our two biggest constituents: job seekers and HR leaders. We have some exciting developments on our product roadmap for the job seeker — consumer-grade experiences that can be offered through a B2B platform — as well as for HR leaders. Ultimately, our growth as a SaaS business is led through client success and client satisfaction, and continued product innovation drives that.
 
Our short-term vision is to leverage our resources, new and old, to solve pain points for HR leaders."

What opportunities are there for employees to shape the direction of the company or team? 
CareerArc encourages individuals to think independently and to collaborate cross-functionally, providing a lot of opportunity for individual contributors to shape the direction of our company. For example, we recently brought together client success managers, sales representatives, marketing team members and operational leaders to help significantly drive our product development vision and competitive analysis in the market.
That ability to bring together teams — with their own cadences, processes, beliefs and strengths — in pursuit of a common goal is something that we always encourage at CareerArc.