From rock climbing, run club, soccer leagues, and more, SnackNation regularly throws team events to promote its "health above all else" mindset.
While that sounds lovely, the practice behind their mantra far extends beyond physical health choices. The company also lines up meditations, workshop seminars, volunteer activities, professional growth opportunities and plenty of cross-collaboration chances to ensure its staff is physically and mentally fulfilled.
We spoke with three members of SnackNation's team to see how their health-driven culture impacts the work they do in making healthy food more accessible.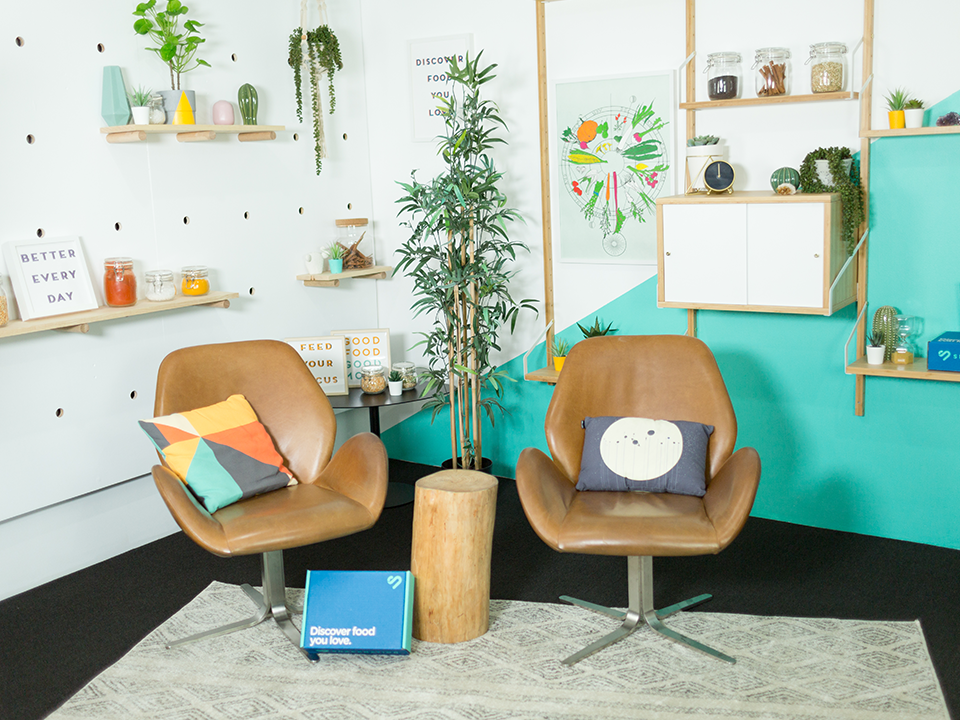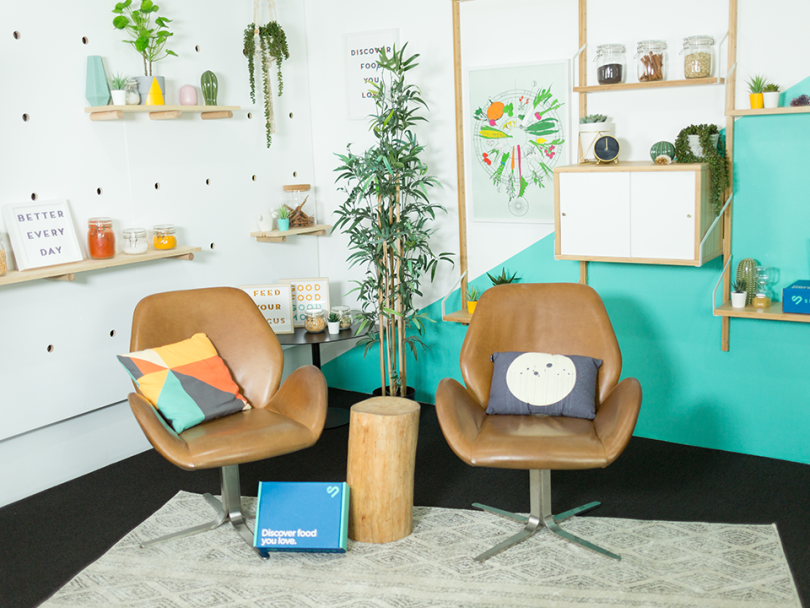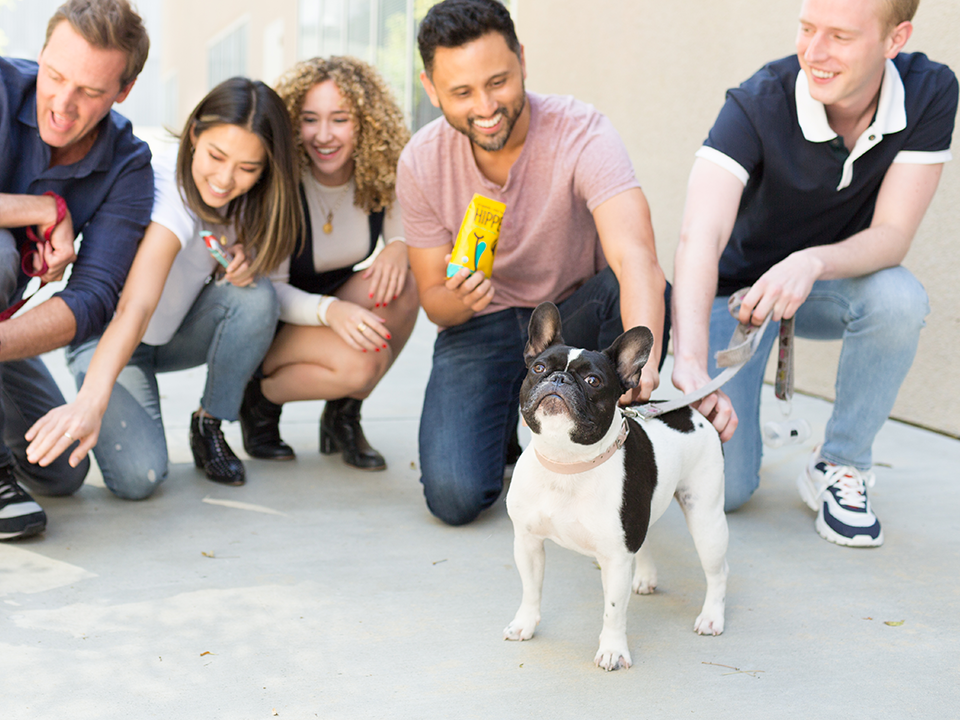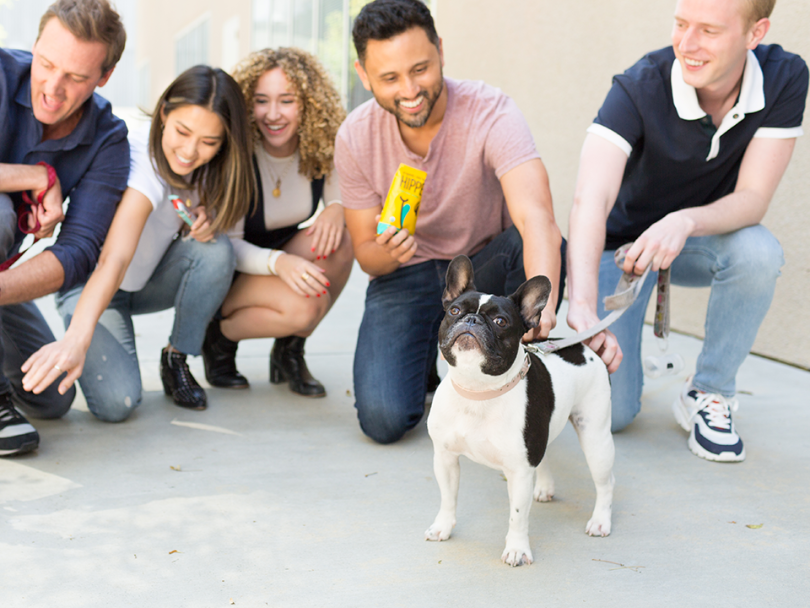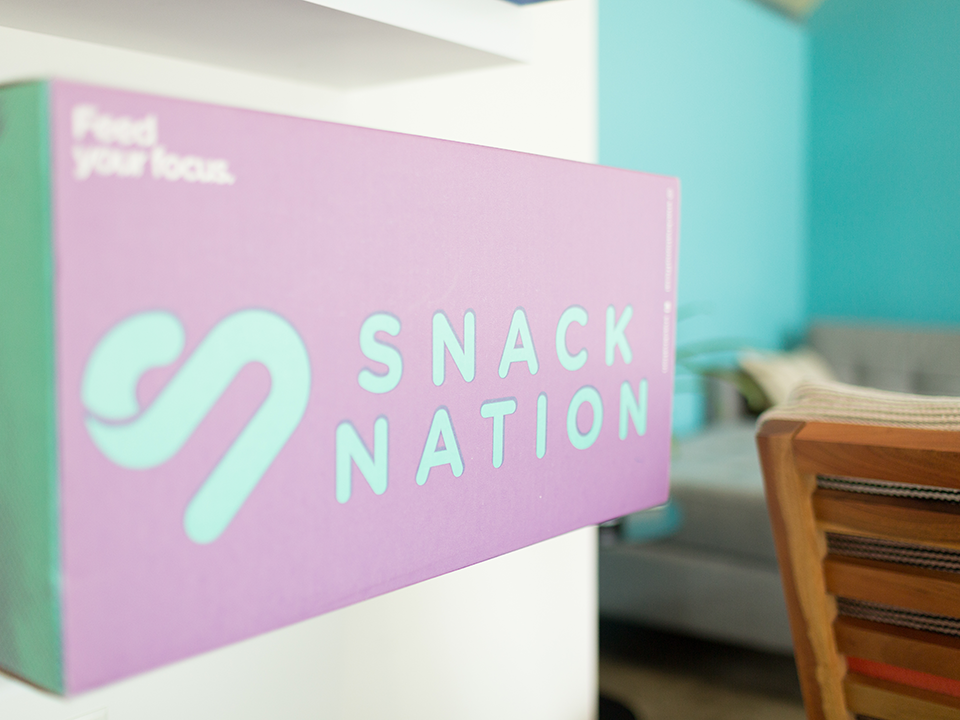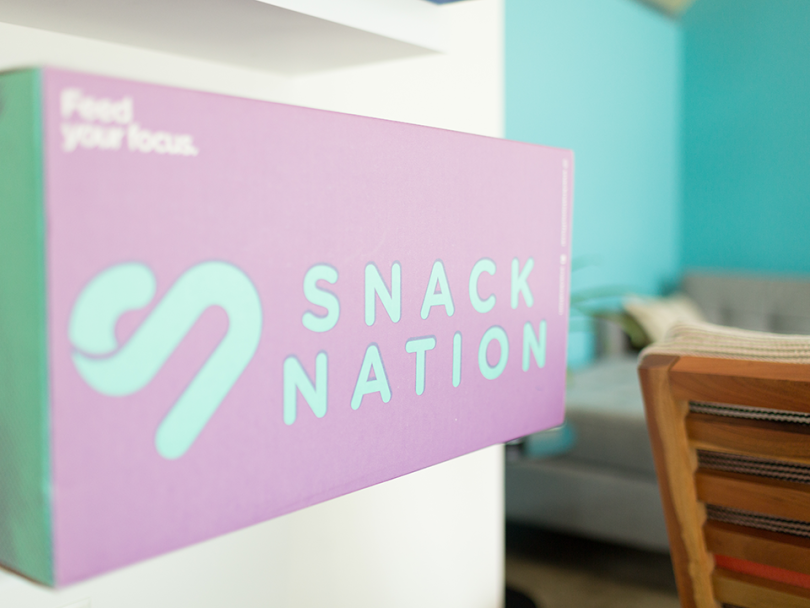 FOUNDED: 2014
EMPLOYEES: 150+
WHAT THEY DO: SnackNation connects healthier brands with engaged consumers through a data and insights-fueled smart marketplace. 
WHERE THEY DO IT: Culver City
WEEKLY WORKOUTS: SnackNation hosts onsite workouts once a week for its staff.  
FEEDING AMERICA: For every SnackNation box delivered, the company donates 10 meals to families in need through Feeding America.
NO EGO, NO PROBLEM: Interested candidates should be gritty and willing to collaborate — and if you're on the sales team, check your ego at the door.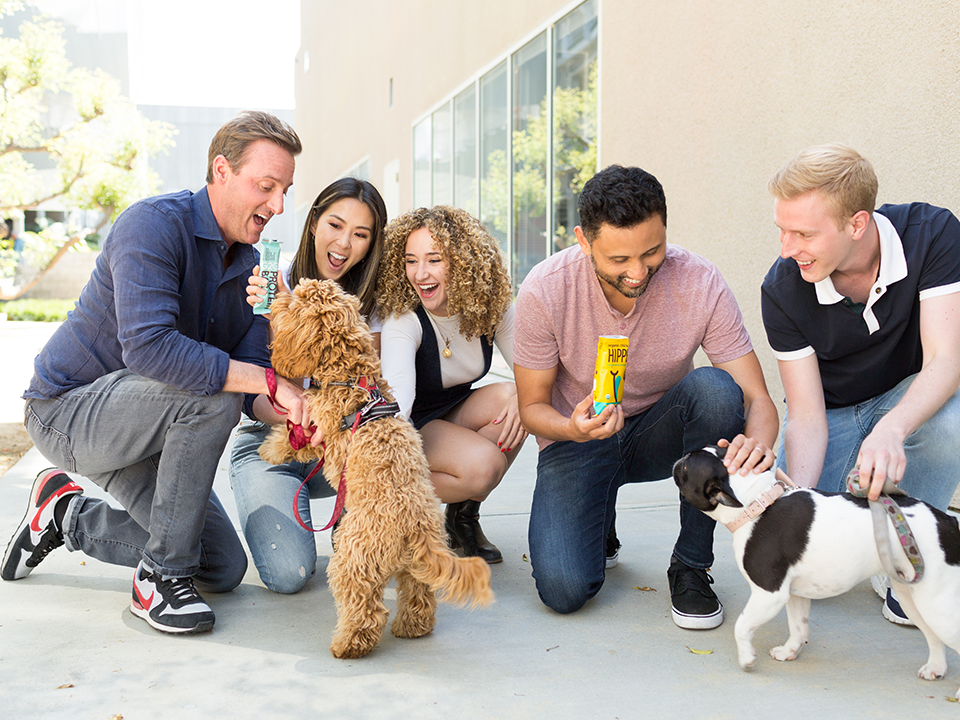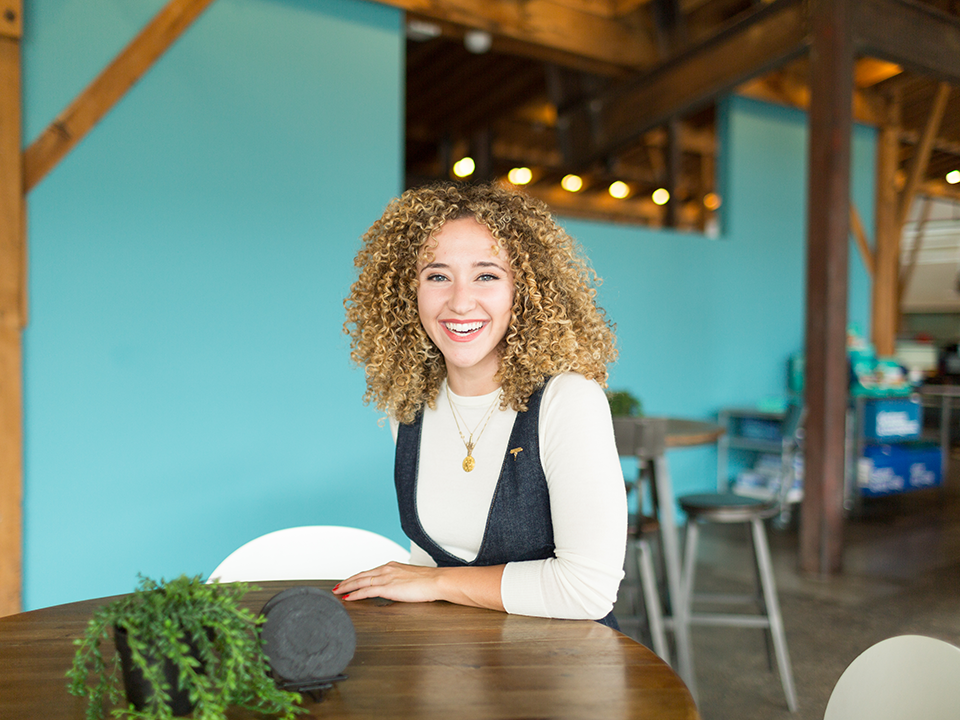 Monica Linares, Strategic Content Producer
As a strategic content producer, Monica is an integral part of SnackNation's marketing content production for photography and video assets. She also copywrites the company's internal and consumer-facing copy.
DOING IT LIVE: Monica prioritizes fitness by participating in recreational soccer leagues with her coworkers and hitting the gym every morning. She also loves exploring LA's vibrant live music scene.
How does the culture at SnackNation reflect the company's attention to health?
Our commitment to health is so insanely multifaceted that sometimes I can't believe that I can evolve so many areas of my health in the same place that I work. In the less-than-12 months that I've been here, I have attended countless companywide group fitness classes, guided meditations, and lunch and learn seminars that focus on personal and professional growth.
It was so refreshing to find my bosses initiating that conversation, asking me what I wanted to pursue and actively seeking opportunities for me." 
Speaking of professional growth, how does SnackNation promote it?
The most powerful tool that SnackNation has when it comes to professional growth is the collaborative, friendly environment that you walk into every day. I have been able to gain insight into so many other departments and roles just by the sheer nature of friendliness that exists here.
I came to SnackNation with the goal that I wanted to grow in my role. It was so refreshing to find my bosses initiating that conversation, asking me what I wanted to pursue and actively seeking opportunities for me.
How has SnackNation given back to the community since you've joined?
One of my fondest memories was when SnackNation took the entire company to the LA Food Bank to pack meals for the needy in Los Angeles. Making healthy food accessible is so important to our business model, and I felt lucky that the company found yet another way to give back.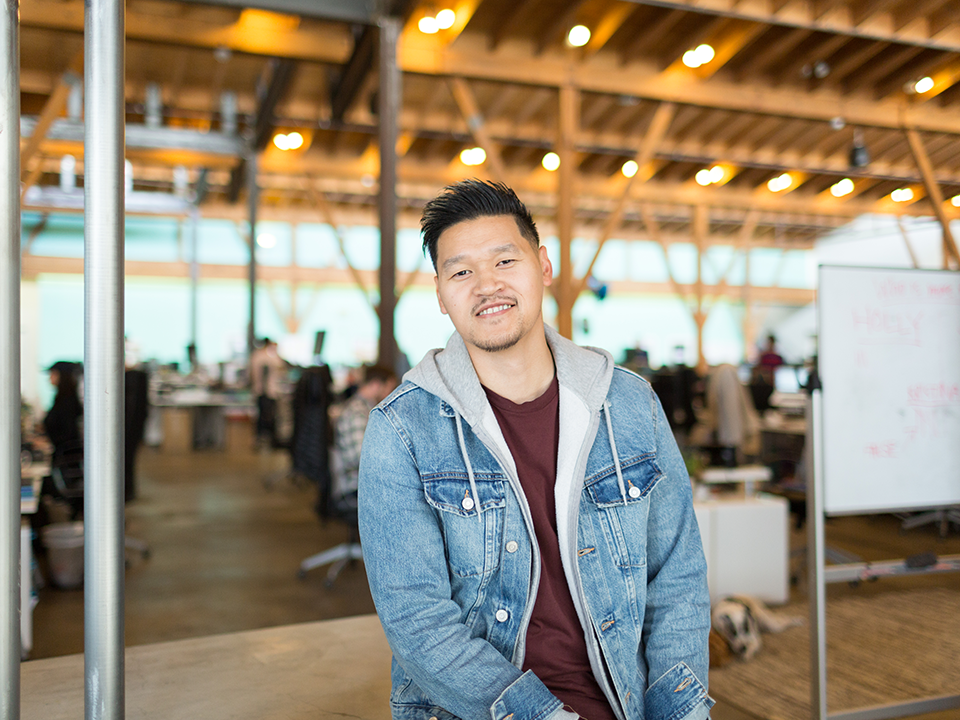 Lischretto Neou, Salesforce Administrator
Lischretto manages and enhances SnackNation's Salesforce implementation by building efficient and scalable solutions that help make his colleagues' jobs easier. He stays motivated by his coworkers, who bring Lischretto challenging projects that push him well outside of his comfort zone.
CHAMPIONS LEAGUE: Lischretto plays in a few rec leagues for different sports throughout the year.
You joined SnackNation from a heavy corporate structure. What was that adjustment like?
There was a level of uncertainty about what to expect transitioning from corporate to startup. People told me I'd be thrown into a chaotic environment where I'd be working 18-hour days and wearing way too many hats to be successful. I was pleasantly surprised how far from that assumption SnackNation has been for me.
We value a good work-life balance here. My team and management do a great job of protecting my time so I can focus on the projects we commit to. We're able to create or refine a process as we scale. I feel empowered to make a direct impact for the company — that was never really something I had in previous places.
How is SnackNation's culture different than previous companies where you've worked?
Everywhere else I've been, there was never any emphasis on cultivating a positive culture. The most noticeable thing for me is everyone at SnackNation knows how important it is to have a great company culture. There are so many people that put a ton of effort to keep work fun and positive. We have a committee dedicated to it, Slack channels for different interests, and events throughout the month that provide us with opportunities to strengthen relationships.
 
I feel empowered to make a direct impact for the company." 

What types of professional or career development resources are available at your company? What's one event that helped you grow?
During our team's "work toward the future" day every other week, we work on new technologies that will impact the company and staff — it encourages us to step out of our comfort zone.
SnackNation hosted an event for the Salesforce Admins LA User Group in 2018. I was offered the opportunity to speak in front of my peers, which is something I've never done in the Salesforce space. That experience helped me understand the importance of clear presentation, good pacing and how to deal with my nervous energy. Although I still have a ways to go, this was an initial step for me toward something I would probably have never done anywhere else.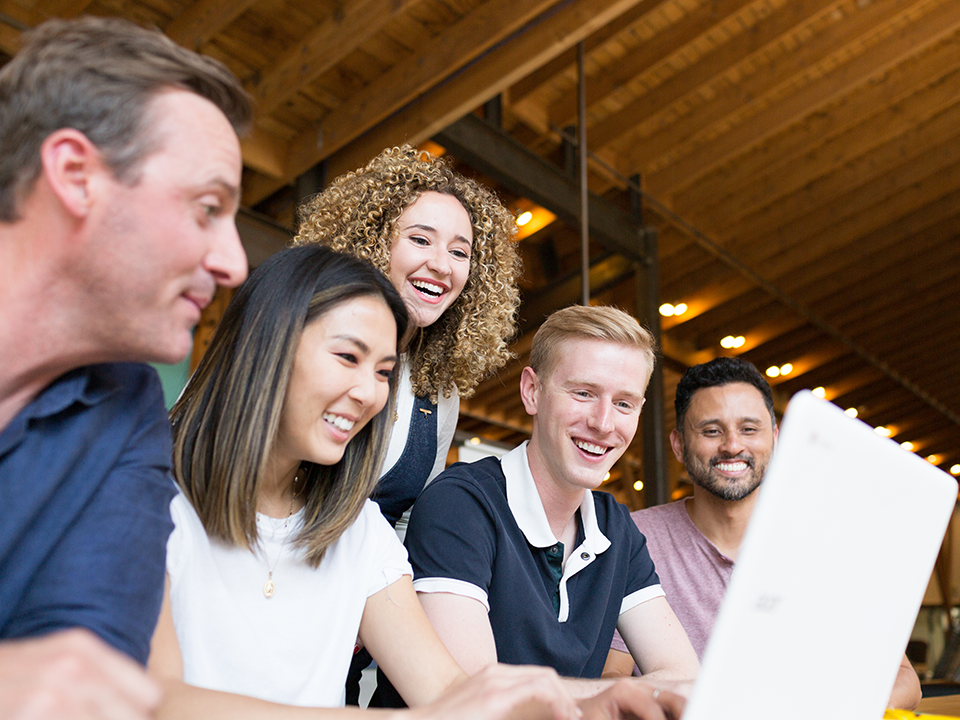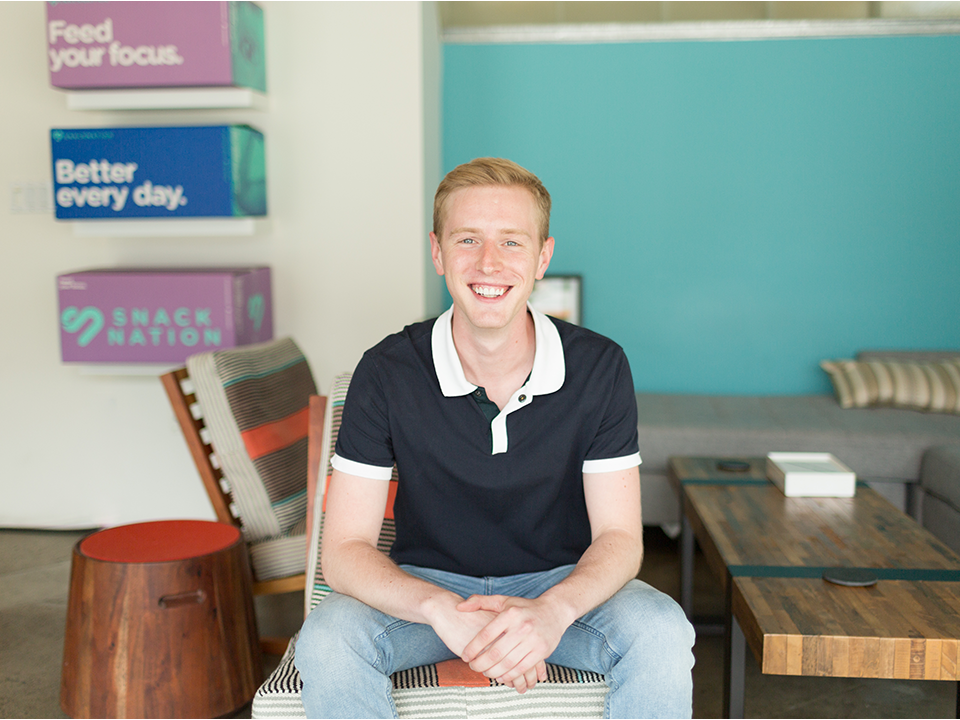 Zach Leonard, Member Success Manager
Zach joined SnackNation about eight months ago as a member success manager for mid-market accounts. While he's measured on monthly recurring revenue, Zach said his main focus is delivering a world-class experience for his clients.
AND… ACTION: With a bachelor's degree in fine acting, Zach says he continues to find various avenues to fulfill his acting itch.
You're a regular on the "Crush It Calls" — what are Crush It Calls and why do you think you're always getting called out on them?
Crush it Calls are my favorite SnackNation activity. It's a companywide gathering on Fridays when individual employees can "crush" another SnackNation employee for something great they're doing or a core value they're living out. It gives people the opportunity to be celebrated for their hard work and success while also bringing an element of transparency to what's going on in all the other departments.
I'm fortunate to be a regular "crush." There is nothing like going into a weekend knowing that your hard work and dedication are recognized. More than that, though, it feels great knowing you work with people that don't let their egos get in the way of celebrating your success.
 
We've donated over 5 million meals to Feeding America, and that only scratches the surface of how we impact people's lives every single day."

What are some of the ways SnackNation supports its employees and the community?
Recently, I was having a tough week. I wear my emotions on my sleeve, and I have no doubt my team noticed. When I came into work one day, I saw a card at my desk with a $15 Starbucks gift card inside. I was very confused and had no idea what I was being "rewarded" for. When I opened the card, I saw individual notes from all of my coworkers on my team. They knew I was going through a rough patch and banded together to tell me that they were there to support me every step of the way.
We truly watch out for each other, and we do the same thing for our customers and our community. We've donated over 5 million meals to Feeding America, and that only scratches the surface of how we impact people's lives every single day.