Classrooms have undergone major changes in recent years. 
The clunky binders and heavy textbooks that once littered student desks have been replaced with sleek Chromebooks, a welcome reprieve for students. But, the technology poses a new challenge to educators: student safety. 
Cue GoGuardian. The edtech company safeguards students and technology investments with a suite of monitoring, filtering and theft prevention solutions. Their technology is used by 10,000 schools across the country to create safe online learning environments for more than 6 million students.  
We talked with CEO Advait Shinde and Chief Product Officer Tyler Shaddix to learn more about what makes the company unique and what they're looking for in new hires.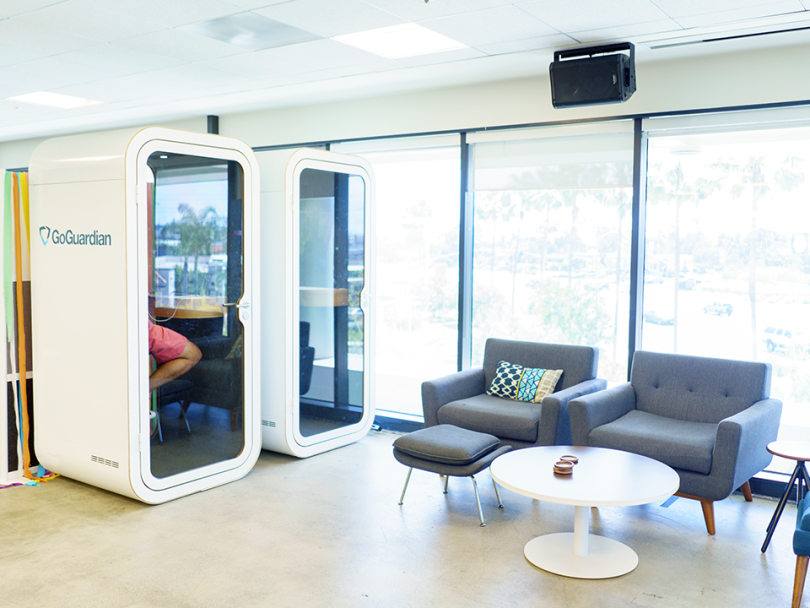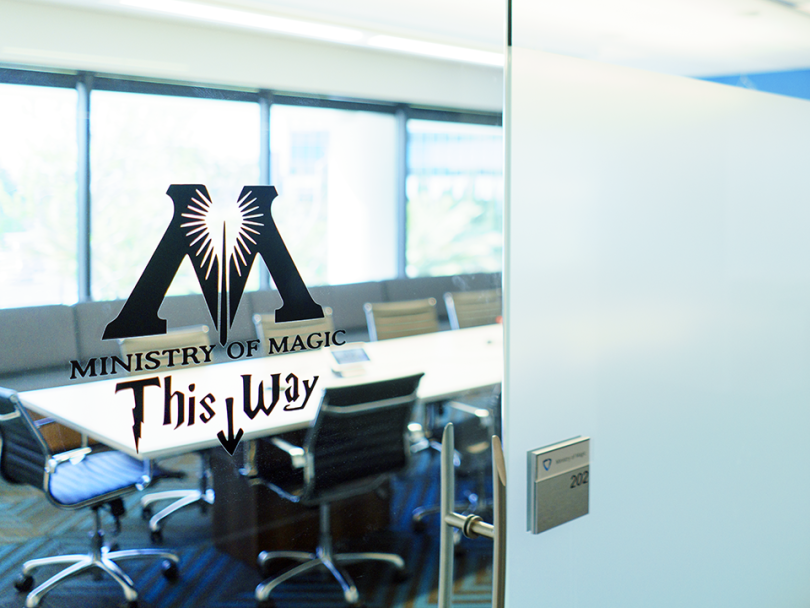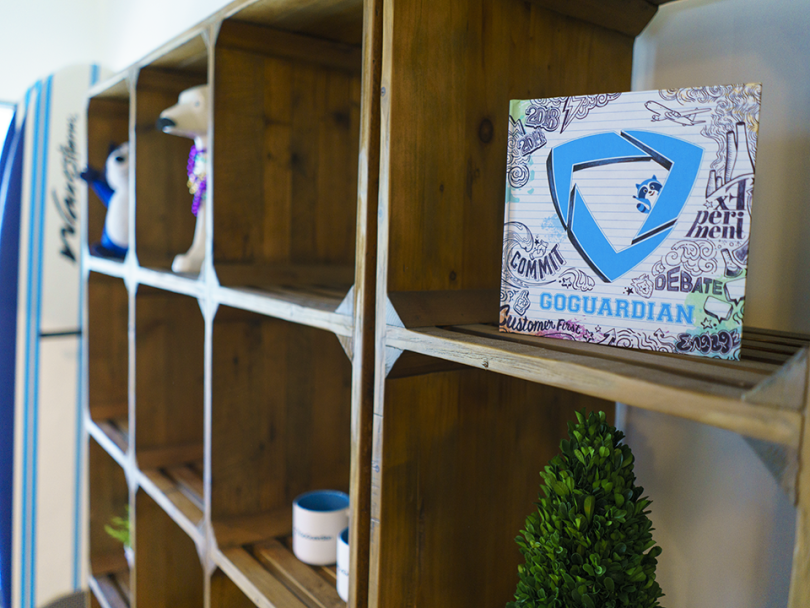 FOUNDED: 2014
EMPLOYEES: 150; 135 locally
WHAT THEY DO: GoGuardian provides Chromebook management software that prevents students from encountering harmful content or other online distractions and helps educators control how technology is used. The company also uses analytics and insights to help streamline instruction and shape student behavior in positive ways.
WHERE IT ALL GOES DOWN: El Segundo
PERKS ON PERKS: On top of unlimited kombucha and cold brew on tap, GoGuardian dishes out an annual $1,200 education stipend for each team member. Other standout perks include in-office yoga, meditation and daily catered meals (we're talking the full trifecta: breakfast, lunch and dinner).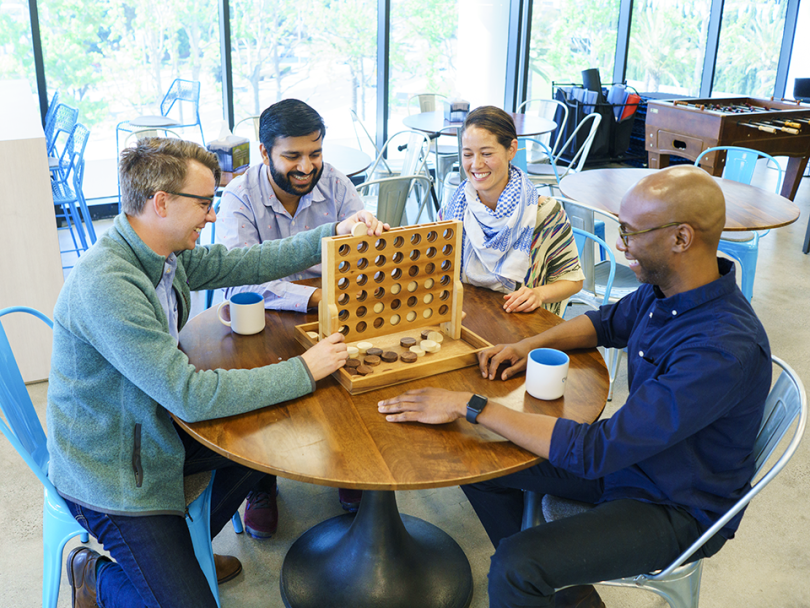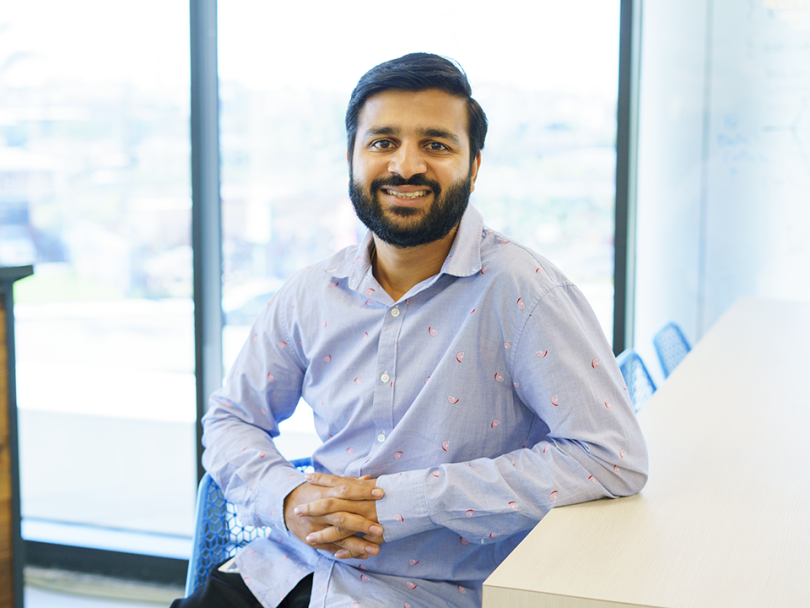 Advait Shinde, CEO and Co-Founder
Advait's role at the helm of GoGuardian can be broken into three key responsibilities: setting a clear direction, preventing complacency and echoing company values. Humility, learning, teaching, empathy and self-awareness are the secret sauce to individual and team success at GoGuardian, he says. 
CHECKMATE: When Advait isn't steering the ship at GoGuardian, you can find him playing chess or studying the game's advances in artificial intelligence. 
Tell us about a moment in your company's history that made you proud to be its leader. How did it reflect the values you've instilled here?
My proudest moment has been the launch of Beacon, our suicide and self-harm prevention tool for schools. Beacon is a great example of how we've leveraged machine learning to provide scalable value to schools and parents. This solution would not have been possible in the analog world. Based on student behavior, Beacon can report suicide and self-harm-related behavior to schools and parents, getting students the help they need.
How does your engineering background inform your leadership style as CEO? 
As an engineer, you embody the mentality that a hypothesis always needs to be tested. You might have a high-level idea about how a particular architecture will work, but you can't validate the soundness of that idea until it's tested against production workloads or with a load test. 
You could also have some intuition about why an idea can work, but you should always be ready to accept failure. An experimentalist mentality allows you to be free to let go of a particular trajectory or idea as soon as you find evidence that it's not working. At the same time, you're also free to embrace a new idea that might solve your problem, because why not? Being equipped with the right mentality is prevalent in engineering and a critical aspect of company building.
 
As an engineer, you embody the mentality that a hypothesis always needs to be tested."

What's a major challenge facing the edtech industry? What are you doing to help your company overcome it?
An incentive structure is completely missing in education. There's no motivation for anyone to improve education from a capitalist perspective. School budgets have been proportional to the size of our population indefinitely. They are not proportional to the actual outcomes of the schools, whereas the revenue for businesses is usually proportional to the outcomes of those businesses.
Because there's no profit motive for improving education, you miss the second layer — the investor community. You lose the positive feedback loop that might occur in a different industry where capitalism does the driving. You also lose the ecosystem of entrepreneurs and ideas because there's no core incentive to improve the system in the first place. That's the biggest problem in education and the relative stagnation that we've seen as a consequence.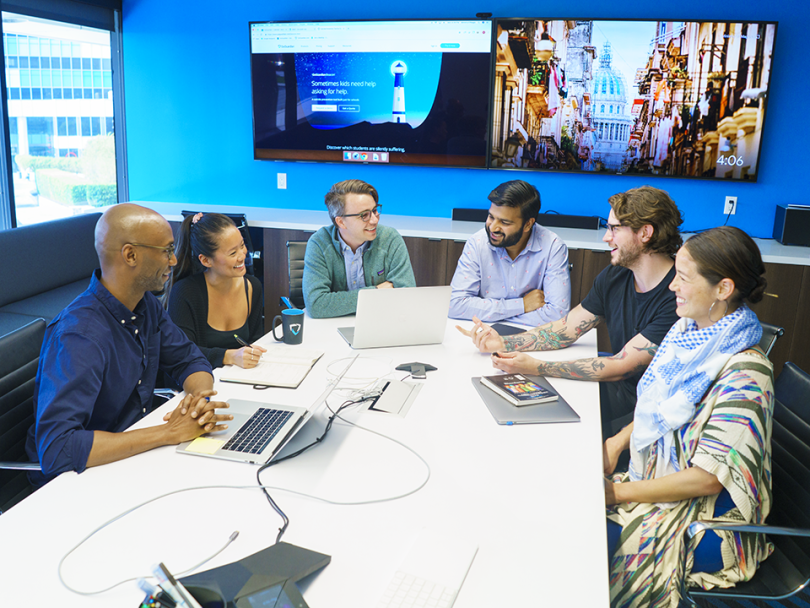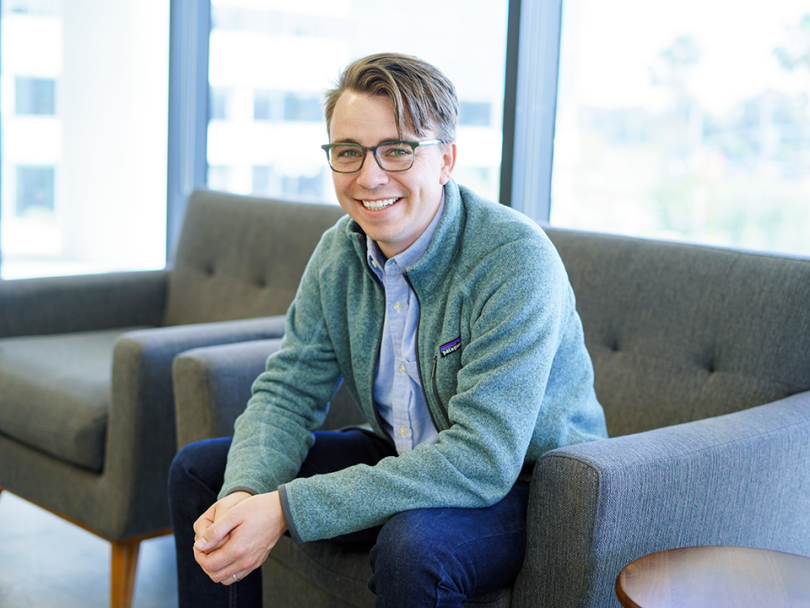 Tyler Shaddix, Chief Product Officer 
Tyler began his career at GoGuardian as a full-stack engineer. Now as chief product officer, he creates the "playground" for the company's creatives and big-thinkers to build the next iteration of education technology. 
IT'S A BIRD, IT'S A PLANE: No, it's a drone. When Tyler isn't in the office, he enjoys taking photos with his drone. "The whole point of drone photography is capturing the same scene from a different angle," he says. Tyler applies that same concept as a leader by approaching problems from different vantage points.
How does your own growth within GoGuardian embody the company culture? 
When I joined GoGuardian, I didn't feel like I was joining as a full-stack engineer. I was never restricted by my role or told, "You're an engineer. You can only have input on these specific things." I was treated as a co-creator with an important opinion and as someone who genuinely cared about the problems we were solving. 
GoGuardian never told me "no" when I asked for more work or to have a bigger impact within my role. I always felt encouraged, and never embarrassed, to push the envelope in my position. GoGuardian always gave me the opportunity to prove myself in new ways. The big takeaway is that GoGuardian values employee input beyond their specific role. We view everyone as creators who happen to have a specialty, and their opinion is not limited by job title. 
How has customer or market feedback shaped the evolution of your product? 
Customer feedback is the best way to understand the problems that our customers experience. When we work with customers, we don't ask them for the solution or how to rate certain features. Instead, we use those touch points as a way to fundamentally understand the problems they're trying to solve and empathize with their position. 
When we build products, we include customers from day one. They're exposed to the early iteration, the mocks and more. It's not a GoGuardian product — it's an educator product that GoGuardian helped bring into existence.
Lastly, we believe that students are fundamental partners in their learning experience. They need to be respected as part of the collaboration with teachers. Student feedback and shared empathy with the student experience is a top priority.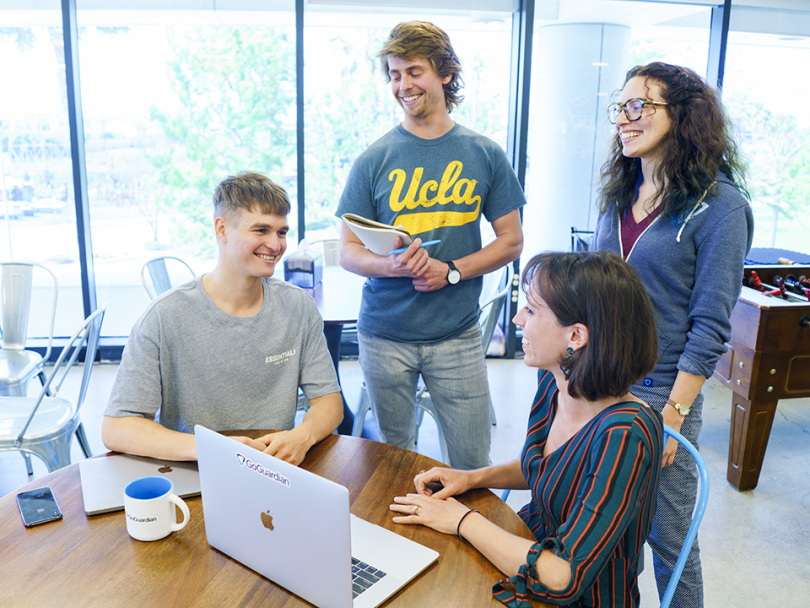 Tell us about a project that the product team produced under your leadership that you're proud of. 
It's incredible to think that just four years ago, the idea of giving computers to kids was considered scary. All we had were computer labs where a teacher walked around and observed the entire time. Now, students are given laptops that are connected to the internet and can be taken home. That change is a manifestation of the impact that we've had as GoGuardian with Admin and Teacher.
I'm also proud of Beacon. With Beacon, you can work on something that actually saves lives. It feels surreal to have that sort of direct impact through technology. I don't know many companies where you can walk into work every day and realize that you are helping the next generation.
 
With Beacon, you can work on something that actually saves lives." 

Describe your ideal candidate. What characteristics or skills do they possess? 
Optimism is a big one. The world is tough, and business is tough. The problems that we work on are challenging. But at the end of the day, if you fundamentally believe that you can make a difference in a positive way, that's going to be the energy and the motivation that pushes you forward at GoGuardian.
Empathy is another important trait. That's one of my biggest requirements for anyone on the product team. Each person is willing to spend the time and emotional energy to understand someone else and how a situation fits into that person's life. It doesn't just help us build better products — it ensures that we build better teams.