Stacy Mauro's introduction to Honey sounds like it was stolen straight out of a Hollywood screenplay. 
In early 2019, she was sitting in a coffee shop with a coworker, talking about her desire to be part of a company with a mission she could really get behind. During her conversation, a nearby Honey employee who was working remotely overheard the conversation and let Mauro know that Honey might be exactly what she was looking for. 
"From that moment on, and throughout my entire interview process, it was very clear to me that people at Honey not only really cared about the company's mission but that they weren't afraid to be transparent and honest about the growth that they were also trying to accomplish," said Mauro, who's currently an engineering director at Honey. 
According to Mauro, that level of transparency remained present as she interviewed with multiple members of the executive leadership team. Today, as a leader on the engineering team at Honey, a browser extension that automatically finds and applies coupon codes at checkout, she says the culture there is driven by transparency, learning and challenging the status quo. 
"I know a lot of companies will do the 'culture fit interview,' but we prefer to not look at it that way," said Honey's Chief People Officer Scott Domann, who's held similar roles at Netflix, Spotify and Facebook. "We would much rather talk to you about the experience you'll have at Honey, the culture that we have and allow you to ask questions to get the information you need."
Built In LA spoke with members of Honey's team to learn more about how they leverage intention and clear communication with every new hire, initiative or decision that gets rolled out. 
Never too late to learn
From top to bottom, no one at Honey thinks they have all of the answers, Mauro said. This is why there are a variety of outlets in place for employees of every level to exchange ideas and receive feedback on their work.
According to Mauro, architecture reviews allow engineers get to pitch new concepts to executives and their peers, and tech talks offer the chance for those outside of tech teams to see what's new. Engineers also have one-on-one discussions with their managers. 
According to Yoofi Quansah, a software engineer at Honey, having a steady feedback loop in place allows employees to contribute ideas they might otherwise be hesitant to share and improve on them until they work.
"A part of our culture is called 'owning the outcome,'" Quansah said. "We highly encourage engineers to be observant and to take initiative when they see issues, and that just speaks to us wanting to see our product succeed."
Mauro: I think that we've encouraged a lot of communication between various levels. No one's going around and beating their chest saying, "I'm the director of so and so, therefore my decision's going to rule." We operate with the belief that anybody could have the best idea for a particular project or the most creative solution. 
Quansah: There's a huge culture of learning from one another. The way I view it is, different teams are a startup within a startup. We have instances where each team may leverage some of the same functionalities or common services, but we all embark on our individual journeys and learn from each other. 
MISSION TEAMS
Honey's engineering organization is divided into mission teams that evolve relative to the needs and priorities of the company. Each team operates autonomously but aligned to the larger company goals and values, which Honey says allows for teams to problem-solve and collaborate in a much more nimble way.
Mauro: A recent example of our people being willing to take initiative would be switching to Golang. The search team was running a sidecar API server that was originally written in Node to identify extracted entities such as brands, colors and demographic terms. But when we tried to add spelling corrections to the API, it didn't perform super well. The response time went from around six milliseconds to 100 milliseconds, and our preference is 25 milliseconds or less. 
But then we realized that rebuilding that same service in Golang would dramatically outperform the Node version. We had a team member who knew Golang a little bit and we provided him the capacity to conduct more research into it. He single-handedly rewrote the service in Golang, and now we're executing at 15 milliseconds.
Then we had several interested team members join workshops to learn Golang so that we could cross-pollinate the skills, and now they're helping maintain that service, which helps us reduce any single points of failure managing that service. Two weeks to rebuild the service and a few weeks for team members to learn a new language — as well as have the ability to maintain the service — is pretty impressive.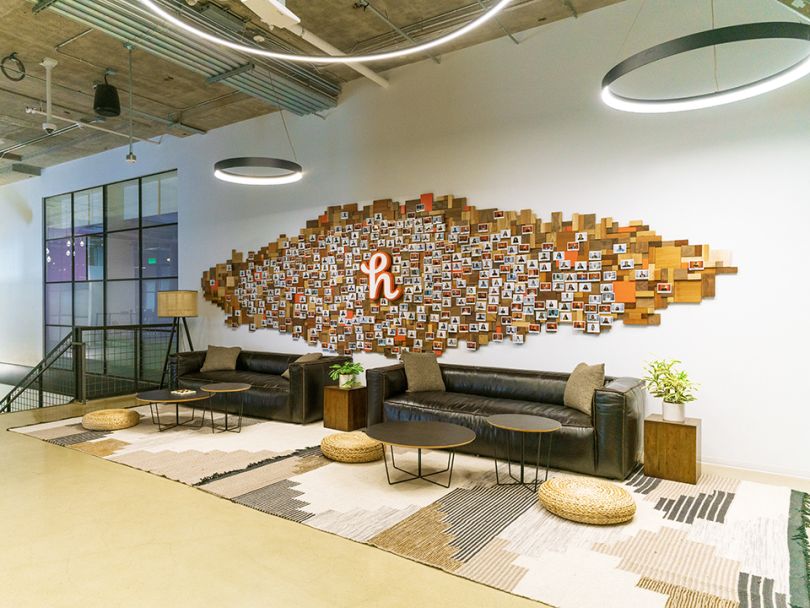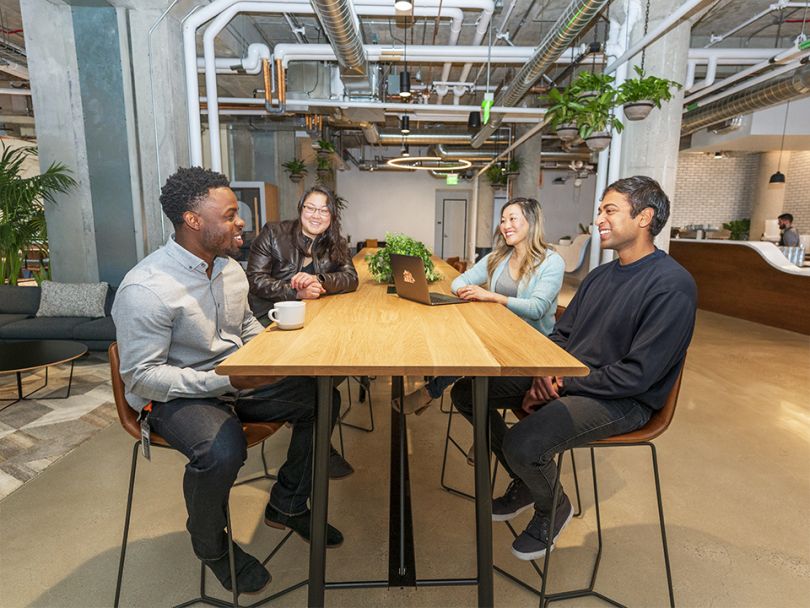 Training today's (and tomorrow's) leaders
Every employee at Honey is given ample opportunity to acquire the skills they need to reach the next level in their career, both Quansah and Mauro said. Individual contributors are asked to take on more responsibility over time and gain more experience owning projects. Managers are put through workshops to add more leadership skills to their tool belt and train their direct reports to be the next generation of leaders.
Quansah: We have a great culture of gearing employees up for their next level, which is demonstrated through our one-on-ones with managers where they come up with plans for us to meet our goals. They actually draft projects for us so we can gain the necessary skills and knowledge to level up in our careers.
Mauro: Our main objective is to curate a leadership pipeline. And that doesn't just mean for management or leadership roles — that means even from an individual contributor perspective. Are we leveling our folks up? Are we providing them the career opportunities to make sure that they're going to be the next leaders? Are we preparing the next senior level engineers who are going to pioneer and push the organization in the direction that we want it to go from a technological perspective, but also from a cultural one?
EMERGING ENGINEERS
Even interns have a seat at the table. Instead of "special projects," Honey says interns jump right in and work on the same projects that their team is working on — with the guidance of their mentor, of course.
Quansah: We're looking for people who want to hop in and care about our product. Because that's what's going to eventually help you to level up in your career here — taking the initiative, being observant and seeing problems that need to be fixed. Then, it's a matter of reporting these problems and contributing from a technological perspective.
Mauro: When we're looking for a hunger to learn, it's not limited to your ability to learn to be the best engineer. It's also if you're hungry to learn how to be the best teammate, the best mentor, the best peer or the best thought partner. I think those traits are so intrinsically important to the way that we operate here as a company that they are held to the same high standard, as their technical experience.