Everbridge
Pasadena, CA
Technology Company
Internet Of Things, Technology
Founded in
100 Local Employees
Hello, we're Everbridge
The Everbridge platform allows organizations —city/state governments, universities, corporations — to instantly communicate with their constituents when seconds matter. For instance, during Hurricane Matthew, more than 900 counties, cities, businesses, and hospitals  used Everbridge to send millions of messages to keep people informed and safe.
Why Work with Us?
Our employees have the ability to make a difference through their work—every single day! It's not uncommon for us to hear about how Everbridge was used to help find a missing child or notify communities of severe weather or safety threats. Since we have grown our employee base by over 50% in 2015 alone, that means there are lots of opportunities. F...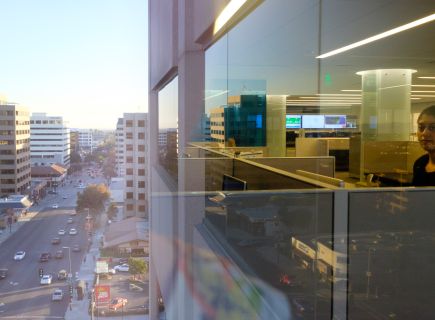 We're Hiring
We're
Hiring
Where we are
Located very close to busy Pasadena location filled with restaurants, bars, retail, etc.
155 N Lake Ave, Pasadena, CA 91101
"It's satisfying to know your product is used to actually help people."

Shaili Kapoor

Software Engineer

"I've never been in an organization where the team has been so accepting of change and differing opinions."

Shane Garoutte

GM + VP, Tech Ops

"We're all so close in this office. We're like a family."

Heather Chiang

Account Executive

"There aren't many barriers here to leadership. We literally have glass walls everywhere. I can talk to anybody I need to."

Dale Hill

Proposal Manager
Jobs at Everbridge
9 open jobs