Many people dream of starting their own businesses, but few ever do. Even fewer have the distinction of launching multiple companies. In this segment, we speak with Los Angeles' own serial entrepreneurs to learn the secrets of their success, their tips for prospective founders, and what makes Los Angeles a great place to start a business.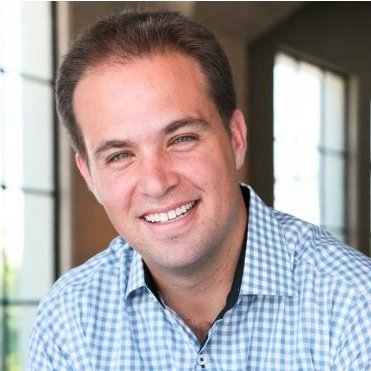 Eli Portnoy: 

Culver City is a trendy area with tons of great food options, local shops, parks, metro stops and residential neighborhoods.
Previous: Thinknear; Emerging Demographics, Inc.
Do you have any special methodology for generating business ideas?
A lot of people think of ideas as these lightbulb moments: they think of a solution and chase after it without knowing the problem. Rather than trying to find a problem for a solution, I like to find industries that are really big and ripe for change. If you start in a space with opportunity, learn about the industry, get to know it really well, and start to have customer conversations - you can come up with a hypothesis and start to build from there. It's important to be flexible as you build, as the product may end up being completely different than your original idea. 
What is your top tip for pitching your venture to prospective investors?
Make sure that you have refined your story. At the end of the day, VCs choose to invest in companies because at a gut level, they believe in what they're doing. It's important to not only succinctly show that you have everything that they look for - a great founding team, a viable product, and a big potential market; but also to have a sexy, compelling, passionate pitch that gets them excited about what you're doing. 
How do you know when it's time to pivot from your original idea?
As a founder, your number one job is to take in tons of information from lots of sources, synthesize the data, and make decisions based on it. If the information I'm getting tells me I need to make a change in strategy, I'm absolutely going to do it, because that's the only way to build a business that helps someone and solves a problem.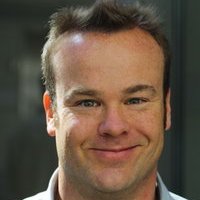 Clark Benson: 

Located conveniently in the Mid-Wilshire district, minutes from Beverly Hills, Miracle Mile, and the 10 Freeway.
Previous: Almighty Music Marketing; eCrush.com, Inc. 
Do you have any special methodology for generating business ideas?
My best advice is to always keep a notepad handy right outside of the shower. I always get ideas when I have the rare time to think about something other than the business, when my brain isn't actively trying to solve a business problem.  
What's your #1 piece of advice for prospective founders?
I think it's important to have experience in an industry before trying to become an entrepreneur in it. The first business that I started was based on knowledge that I learned working at a record label, where I saw an opportunity in the marketplace. It's a big mistake to not get a little bit of experience in the field in order to learn about the industry from the inside and avoid making mistakes due to not having the proper knowledge. 
What makes Los Angeles a good environment for running a startup company?
LA is great on a few different fronts. There's a nice talent pool of both creative people and engineers. There are some great engineering schools nearby, and Hollywood attracts a lot of very creative people in video and writing. Almost everything about LA is conducive to running a start-up, and there has been a big improvement in infrastructure over the last five years.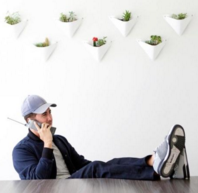 Zach Suchin:

, FitCause; Intercast
Previous: College Tonight
What do you look for in candidates when you're hiring?
For us culture is very important and it's one of the first things that we look at. I sit down with everyone before they're hired to get a sense of who they are, what their value system is, are they creative, how do they employ their creativity, and do they fit culturally.
What is your top tip for pitching your venture to prospective investors?
The biggest mistake that people make is that they overeducate. You have to assume if you're raising money from someone, that they're well educated to at least the auxiliary of what you're talking about. I'd limit it to a five slide deck and make it very visual.
How do you choose which startups to invest in and work with?
The most important thing is that we like the person. From my experience, ideas pivot. It's inherently mercurial by nature because you're a victim of an evolving marketplace and environment. So we look for founders that we believe have a really strong understanding of how to get from point A to point B which is rooted in reality, and who have a strong sense of self and their idea, but also with a bit of flexibility and consideration of market forces.