Grindr may have achieved a rare accomplishment in becoming perhaps the most prevalent geo-social dating app for the LGBTQ+ community, but as far as Head of Product Ron Elizondo is concerned, that's just the beginning. With millions of users across the globe, Elizondo is eagerly pushing his team to engage with the LGBTQ+ community through even more innovative content and technology.
We spoke to Elizondo about what he thinks makes Grindr such a special place to work and what he's excited about for the company's future.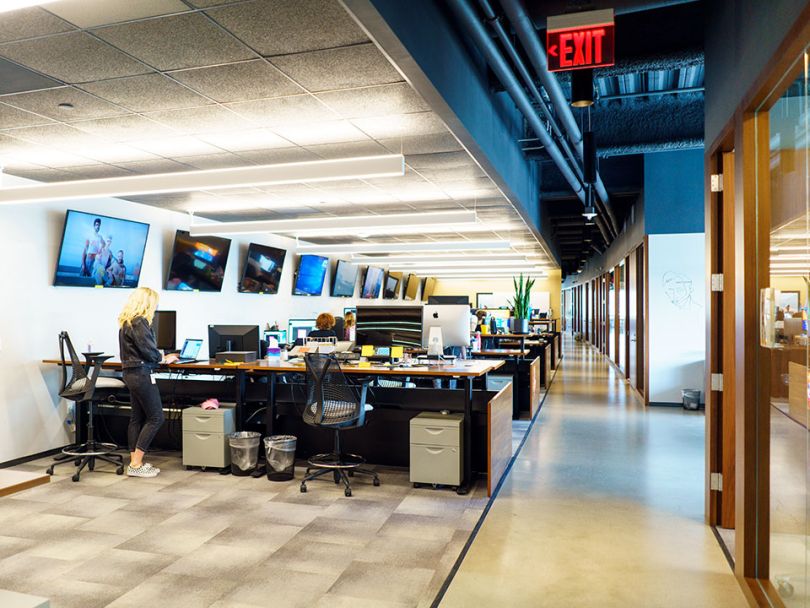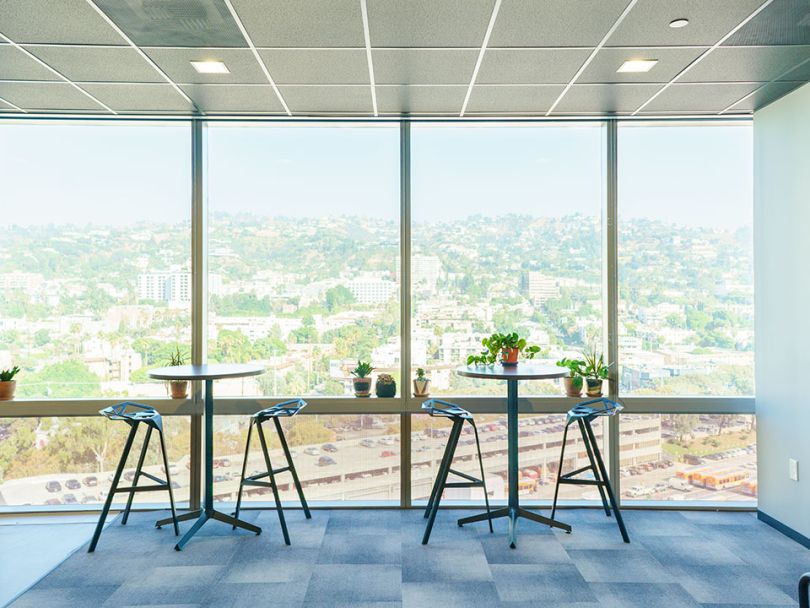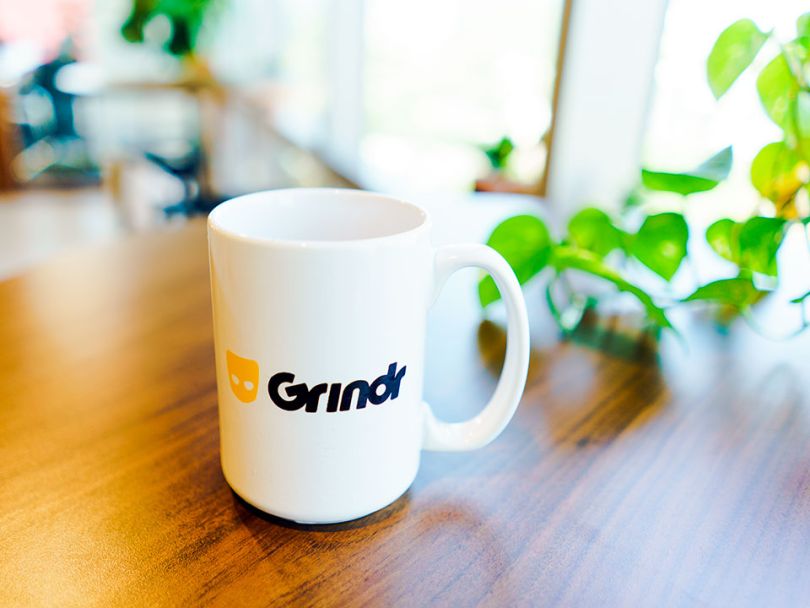 FOUNDED: 2009
EMPLOYEES: 75 nationally, 71 locally
WHAT THEY DO: Along with its social networking app that's designed for gay, bi, trans and queer people, Grindr executes various initiatives aimed at advancing LGBTQ issues, including INTO, a digital magazine, as well as a Gaymoji sticker collection available on iOS and Android.
WHERE THEY DO IT: Los Angeles
NOTABLE PERKS: Generous parental leave, complete healthcare coverage, daily catered lunches, a fully-stocked kitchen and free on-site parking are just a few perks.
BUILDING COMMUNITY: Team behind digital magazine INTO is working to develop creative, engaging and meaningful content for underrepresented audiences. Learn more.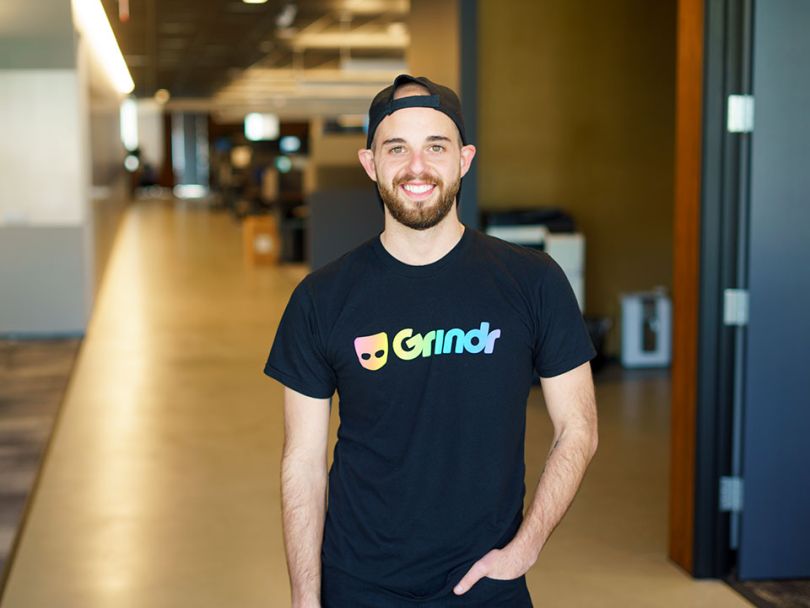 Ron Elizondo, Head of Product
Ron manages the team that lays the strategy for increasing user engagement and works with the engineering team to bring about new user experiences.
BEYOND WORK: Ron and his partner recently began growing herbs, vegetables and fruits in their home garden while also raising a six-month-old puppy.
What initially drew you to Grindr?
I used Grindr for many years before I had the opportunity to join the company. I knew, personally, the power it has in connecting users to the larger community around them. I grew up in a place where I didn't easily have access to the LGBTQ community around me, and where at the time, being gay was not at all easy at all to disclose. Having the chance to work for an app and a company that helps others like myself become more connected and have a deeper sense of belonging felt like an incredible opportunity.
From a professional standpoint, the thought of being an active participant in the decision-making for an app that is used by so many people around the world, and the sheer scale of Grindr's presence within the LGBTQ+ community, made it an impossible opportunity to pass up.
Having the chance to work for a company that helps others like myself become more connected and have a deeper sense of belonging felt like an incredible opportunity."
How would you describe your leadership style?
I think I derive a big part of my leadership style from my profession. I like thinking about how the processes and techniques we use in product management and design can also help me in establishing trust, priorities, communication, etc., with my team. I believe everyone on my team is extremely smart and capable, and I see my role as helping them charge forward in their career path. I want to always be in tune with what makes them tick and how to channel that passion into projects and activities that are beneficial to them, our team, our most important stakeholders — the users — and ultimately, Grindr as a whole.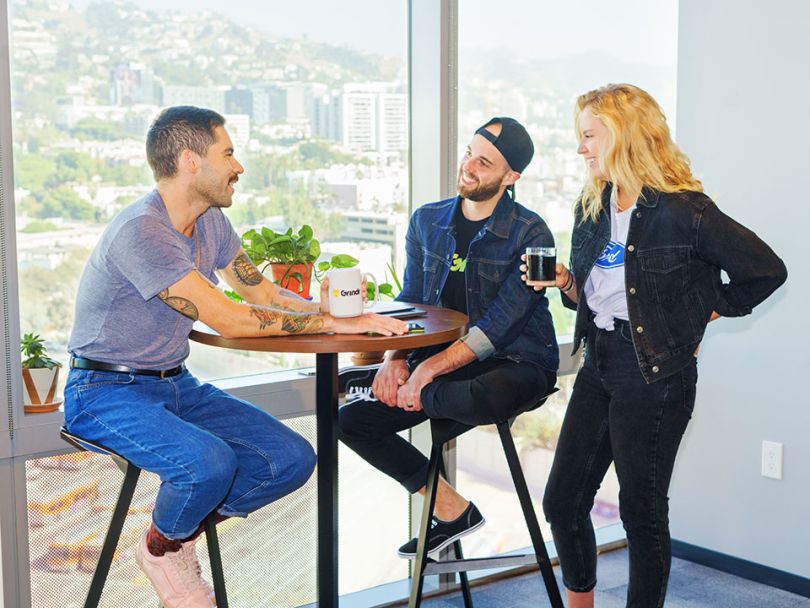 What problems are you solving with technology?
When Grindr was first launched, it created an incredible opportunity for people to connect with others by using location technology. Fast forward almost 10 years, as a tech company and as a mobile app service we now focus on how to create better connections, focusing on the quality of the experience and how those connections impact our users. This requires a lot more knowledge of who our users are and what other unmet needs they have in their lives.
As a modern tech company, we are trying to solve for a lot of the same problems other products and services are having as well. Users are more knowledgeable of how technology works, and they have concerns about their data and privacy, and we take that very seriously. People want to use services where their time using it is well spent, so we spend a lot of time thinking of ways to make their experience a positive one.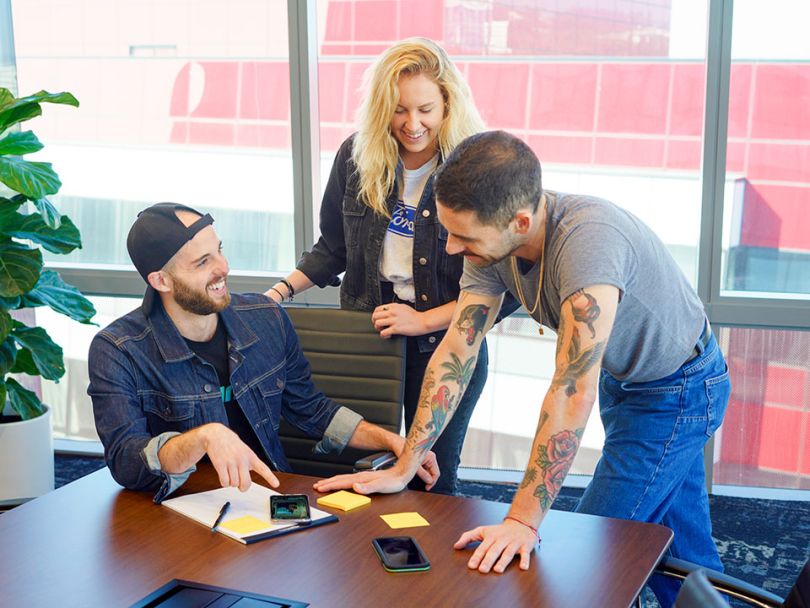 How does your team prioritize the ideas you should build?
We stay close to our users, every single week, we pore over as much user feedback and data analysis as we can get our hands on every single week as a way to get to the core of our users' experience. We also conduct surveys, interviews and user testing sessions regularly as a way to stay informed, validate our ideas and help ourselves make better decisions.
At the end of the day, we know we have an opportunity to shape the future of Grindr, and we take that responsibility seriously by arming ourselves with as much data as possible. In general, we gather the data, then we validate it or experiment to fill in the gaps, and then refine it to the point where we are confident in a solution.
Are there ever disagreements about the vision the company vision?
Yes, plenty of times, and I consider that to be very normal for a growing organization. I also find it healthy that these disagreements happen and are talked about as they end up being great moments of internal alignment. They help us understand each other better and have a more unified vision.
Navigating disagreements is not always easy, especially when passions run high. It is always important to establish respect for the different views, act according to our company values, and perhaps most important to me, have the conversation among all participants with an understanding that we are all working together, for the same mission and that this is an opportunity for us to come together and arrive at a better place. We use our values to reset in moments where the conversation might be going sideways.
What type of access does your team have to senior leadership?
There's a lot of access. Grindr is a very open place, and we like having a true open-door policy, which is easy to see in the office by how few closed rooms we have. The leadership team is very close to the entire organization, and our team holds regular meetings and plenty of ad-hoc casual conversations with members of the leadership team on a daily basis.
The team is in meetings with our senior leadership executives during which important strategy decisions are made. And not just as listeners, but as important contributors, sometimes even drivers, of those decisions. As an easy visual, we do our daily stand-ups with our mobile app developers out in an open-floor space mere steps away from a spot where Scott, our CTO and president, actually sits. A lot of unplanned conversations result from that.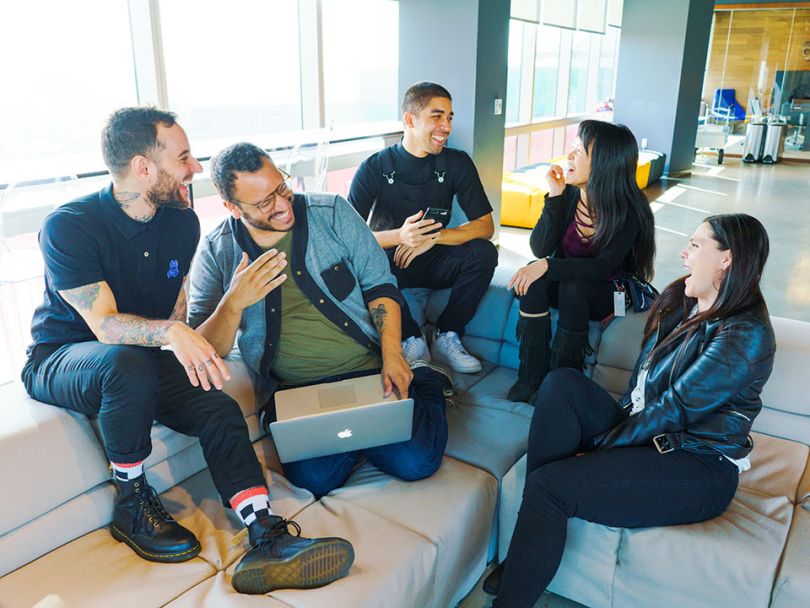 What is something your team has produced that you are especially proud of?
Our product marketing team, working with members of leadership and INTO teams, recently launched a really powerful initiative that, to me, checks all the boxes of what a good content campaign should be. Through Kindr, a documentary series, some of our real users share their stories detailing the ups and downs of dating in the online era, and how the content and conversations in digital platforms can have a huge impact in people's lives.
On the product side, there was a great collaboration of many people who identified ways to make our community safer and to promote a place of safety where everyone can feel welcome."
On the product side, there was a great collaboration of many people who identified ways to make our community safer and to promote a place of safety where everyone can feel welcome. This resulted in improved community guidelines, a better backend content moderation platform and a new user-reporting flow that will help us detect potential issues and address them in a timelier manner. Not the sexiest feature, but an extremely important one, and I am very proud of the work the entire team did to make it happen.