The Future of Sales and CX Isn't All Human. AI Will Be There to Help.
Convoso has developed an AI-powered Intelligent Virtual Agent to handle the tedious tasks and improve efficiency for contact centers.
Imagine two scenarios.
Scenario one: You're finally ready to install solar panels to power your home after years of hearing about the savings of solar energy. You do some research online and find a local company. 
After submitting a form providing basic information, you receive a thank you text and additional questions about the type of home, income range and your availability so the company can contact you. You agree to a call date and time via SMS. 
On that call, they review the information you shared, and find out the best day and time for a representative to stop by and determine the optimal solar plan for your needs. 
Scenario two: You need new health insurance. Your search brings you to a website offering multiple plans and you answer a series of questions regarding coverage needs. Shortly after you hit submit, you receive a call asking you a few more qualifying questions. 
After you have been qualified, you're transferred to a health insurance agent who will help set up your policy and answer any further questions. 
In both scenarios, after submitting a form, all of the interactions were successfully performed with an AI-powered IVA, or Intelligent Virtual Agent, developed by Convoso.
What Convoso Does
Convoso provides omnichannel contact center software for sales and lead generation teams. The company combines its advanced cloud-based dialer with intelligent virtual agents to drive customer success.
Convoso's primary clients are outbound lead generation contact centers in verticals as varied as insurance, automotive, credit repair, debt settlement, roofing, real estate and solar.
The IVA qualifies prospects via either SMS or voice (or both) — as in our scenarios above — then the AI transfers prospective customers to live contact center agents, or sends sales reps into the field. Now those agents or representatives can focus on closing deals. 
"We took all that overhead work that people don't want to do because it's repetitive and tedious, away," Chief Product Officer Bobby Hakimi said. "It helps increase the morale of our customers' agents, and it makes the sales process much smoother."
A Seamless Experience
The seed for IVA was planted four years ago by a Convoso customer looking to cost-effectively scale his call center. At the time, he was hiring people abroad who used soundboards to communicate with customers — they simply pushed a button for a pre-recorded response to a customer's query. The customer came to Convoso hoping the company could automate that system. 
Hakimi knew his team could do it. Emerging technology at the time could make AI sound human-like, so the journey to IVA started with a voice version of the technology. Convoso's proprietary Conversational AI called millions of interested consumers looking for a service.
But over time, calls became less effective. 
"People weren't always available on the phone, or they were bombarded with recorded calls they didn't recognize," Hakimi said. "We realized we had to put an SMS capability into it. Now, the platform calls and texts seamlessly."
Consumers texting with the AI can call and continue that conversation over the phone, or if they're on the phone, they can hang up and continue the conversation via text.
Convoso's goal with IVA is much greater than helping their customers save costs while scaling: It's about making people happy.
"We want to take out the friction between the prospect and agent, and the agent and their manager," said Meg Mananian, VP of Operations. "We want to make happier work environments."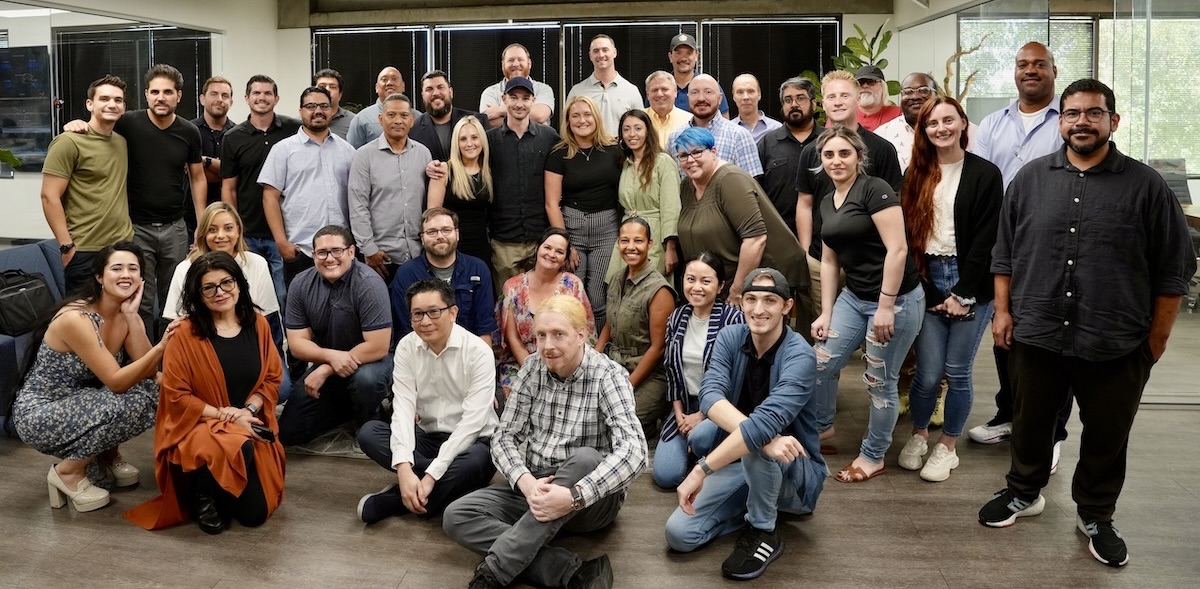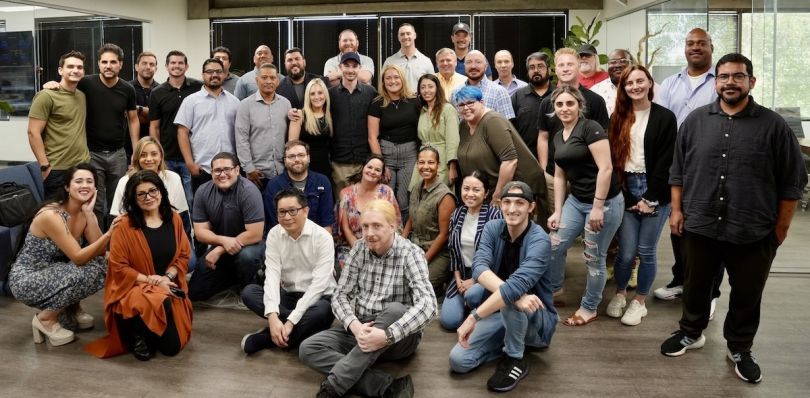 From Chaos to Launch
Hakimi wouldn't categorize the product development process for IVA as strict. In developing IVA, teams "went from chaos to organization." 
"A lot of times, we come up with an idea, and we just build it," Hakimi said. "We don't want to overcomplicate it. We say, 'let's just do a prototype. Let's figure it out.'"
After building a successful prototype, Convoso tested it with customers. When the tech basics worked, the teams behind IVA determined requirements and did plenty of market research. 
"We interviewed our customers, and we looked at competitors," Hakimi said. "We asked ourselves, 'Which players are the most successful? What are their offerings?'"
At this point, official processes came to life. With the data collected from product market research, the product and engineering teams devised a plan and built the foundational pieces of the product, later developing all the bells and whistles. 
IVA was more basic at the start. As Convoso built the voice side of IVA, it could pick up on keywords, but it didn't have the intelligence to understand what those keywords meant. 
We don't want to overcomplicate it. We say, 'let's just do a prototype. Let's figure it out.'"
The product and engineering teams focused on ensuring that the AI could comprehend the context that consumers provided, and thus, pull specific data points from conversations. It got to the point where even if what someone said lacked specifics, the AI could still understand the intent. 
Then, the teams developed subsequent versions, including the SMS side of the product, to maintain that intelligence.
While it sounds complicated, the tech behind it is not out of the ordinary, according to Chief Technology Officer Phi Le. 
The engineering team developed the voice technology in-house, and relied on outside services for natural language understanding (NLU) to create an AI that could glean context. For IVA, engineers used Python to develop machine learning capabilities and the application itself, with JavaScript and PHP to build the front end.
Mananian handles the human aspects of the IVA development, and impending launch. It's imperative for her teams, which include customer success, customer support and finance, to be on the same page as product and engineering.
"We learn, apply the right processes and improve and iterate until we get to a point when product and engineering march at the same speed in the same direction," Le said.
From developing the prototype to adapting and iterating, Convoso is finally ready to launch the SMS side of IVA. 
"We have our go-to-market strategy, and we're going to stick to it," Mananian said. "We're going to go through a lot of friction, but hopefully with that friction we can launch a solid product into a market that we know it's going to do well in."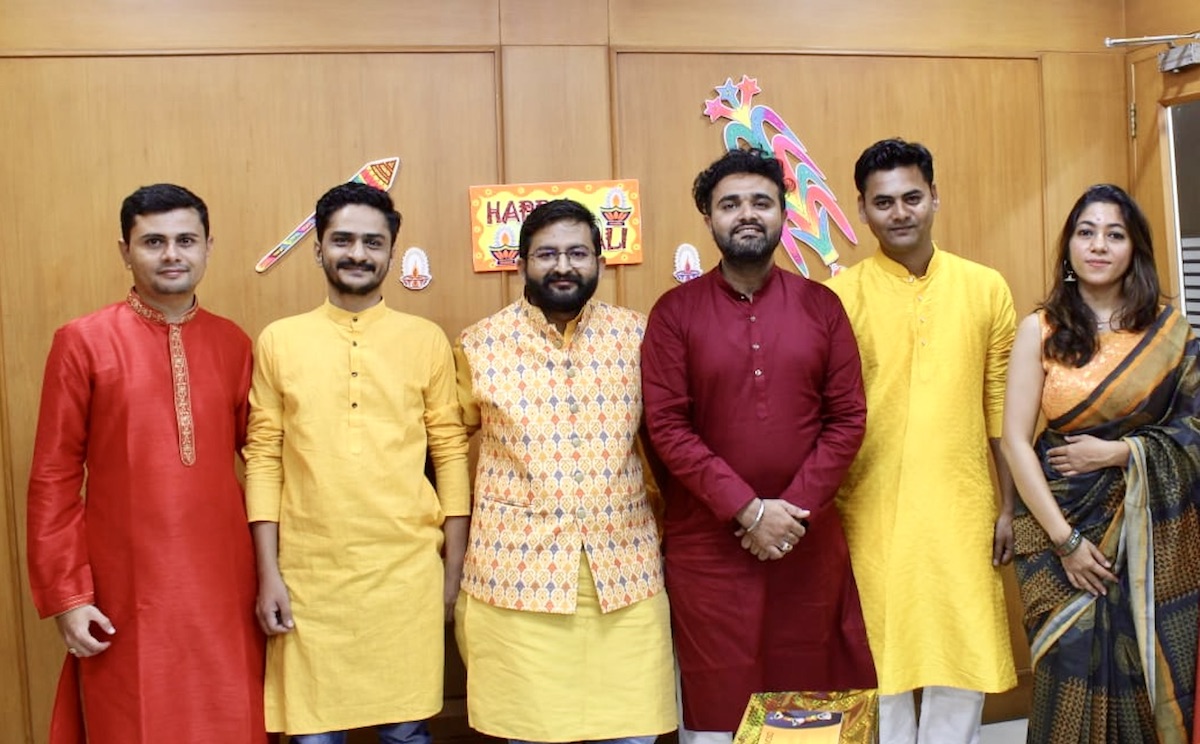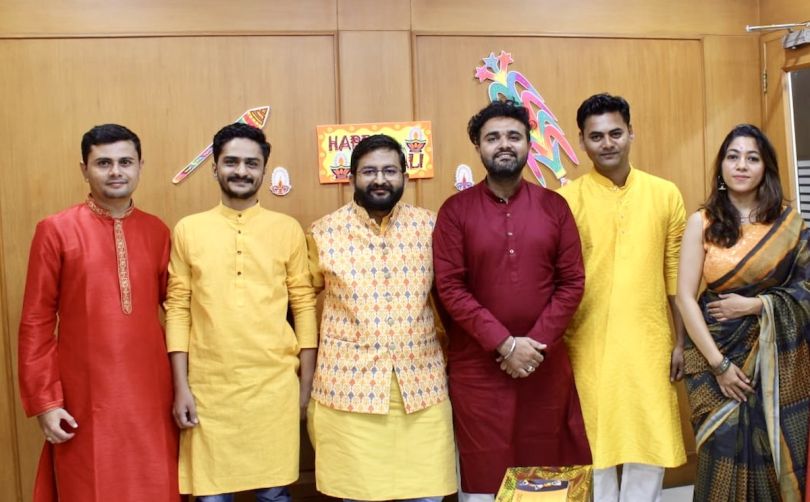 The Future Is AI
In essence, IVA allows call center agents to be more productive because it takes on the time-consuming tasks that can easily be automated, like addressing common questions, scheduling, bill payments and ordering a service.
"Computers now have the ability to process much more effectively," Hakimi said. "And it's scalable. You can train the AI to do whatever tasks you like. The idea is to allow a person to solve more complex issues."
There's a lot of perks to IVA. For starters, AI is always available, it will respond no matter the time. And companies don't have to worry about AI violating compliance requirements or saying something rude to a customer. 
A COMPANY WITHIN A COMPANY
With 17 years of experience, Convoso has a solid main product line and a proven process. IVA, though, is like a new company within a company. "There is an early-stage startup feel of a new product launch," Mananian said. IVA will have a separate billing structure, customer support and success teams project management, and Mananian is looking for people to fill those roles. "We need to have great minds join us so we can launch this properly."
"AI will never have a good day or a bad day," Hakimi said. "It'll just have the day it always has." 
IVA isn't meant to automate every role in a contact center.  It functions as an extension of the agents, to improve contact center efficiency, productivity and potentially, agent morale since they are less tied to repetitive, tedious work. 
"Our goal is not to replace the humans but to make the work quality better," Le said. 
Though Convoso currently focuses on the outbound contact center industry, the company's goal is to take IVA beyond lead generation. The product is market agnostic, so where it goes next depends on where Convoso sets its sights.
"There's no limit on the market and use case," Hakimi said. "If you can make this work well on an outbound phone call, then an inbound call should be easy."
Once Convoso has proven the success of IVA, teams will pursue more verticals and industries. According to Hakimi, this tech could automate everyday tasks like ordering pizza or checking your phone bill.
AI will never have a good day or a bad day. It'll just have the day it always has." 
Or, it could be used in case of an emergency. One day, IVA could send a text message when there's a natural or manmade disaster, and affected people could respond and ask questions about the potential dangers or actions to take.
AI is the future, Hakimi said, and it's also our present. One day we'll prefer to talk to computers over humans, he said, because computers have unlimited knowledge and share that knowledge in seconds.
"That's where we're going," Hakimi said. "And whoever is there today will have a bright future tomorrow."