Blaze.tech Launches No-Code App Builder With $3.5M Pre-Seed
The company's fresh funding will help fuel customer acquisition, product development and team growth.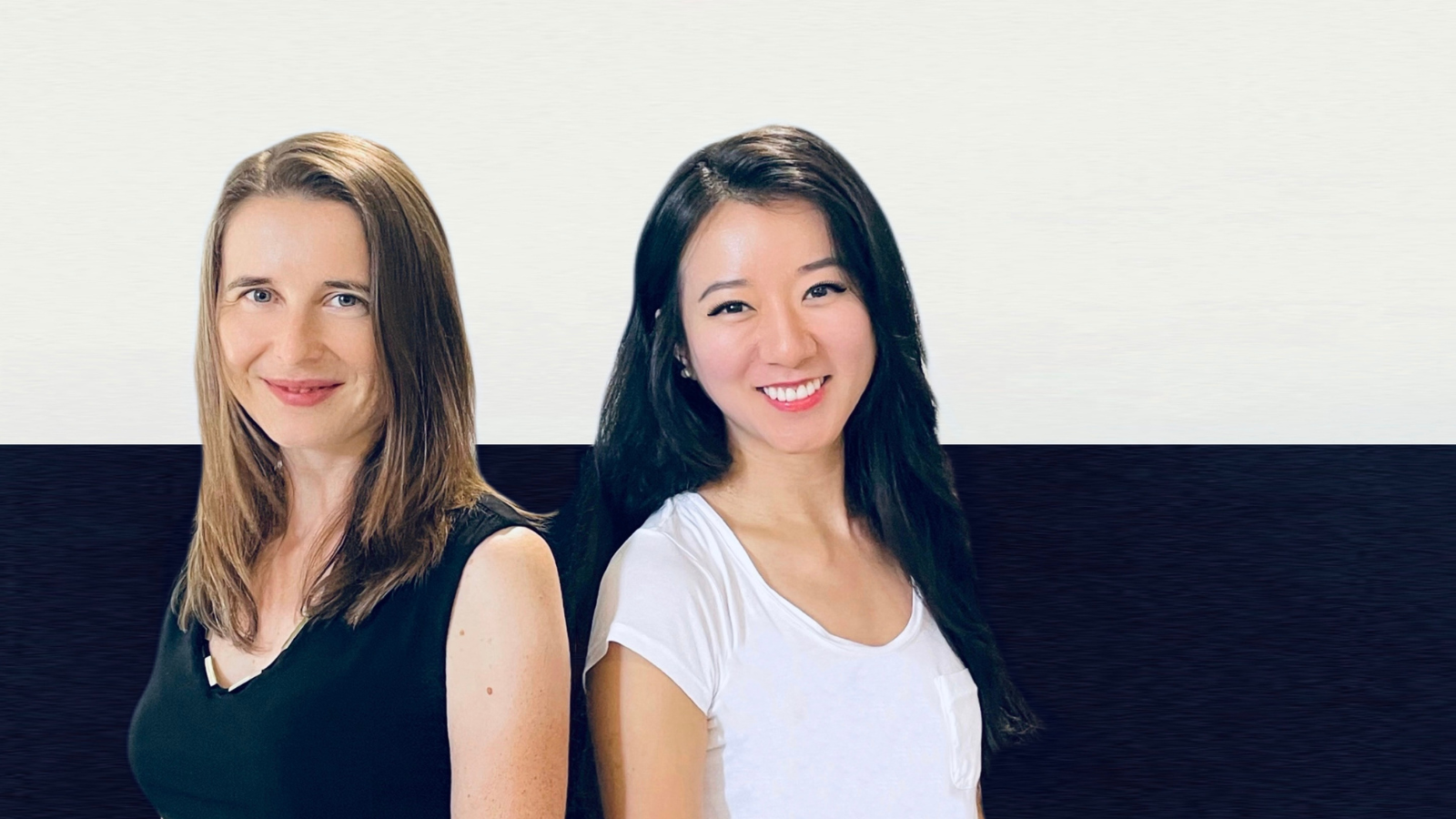 Making its debut in the fast-growing no-code and low-code space, Blaze.tech launched this week with a $3.5 million round of pre-seed funding. The announcement follows a successful beta phase where several enterprises and startups alike used Blaze to help ramp up their operations and productivity.  
The women-led company is spearheaded by co-CEOs Nanxi Liu and Tina Denuit-Wojcik. Together with CTO Bruno Denuit, the group previously worked together to create Enplug, a digital signage software solution. They sold the company in 2021 and it has since rebranded to Spectrio.
For Liu and her founding team, building a business from scratch was a rewarding journey that was worth undertaking twice. The first go-around, Liu and her co-founders each knew what kind of tools could make their daily workflows easier; the only hard part was finding enough engineering talent to build those solutions. This realization sparked the idea for their next venture, Blaze.
Blaze allows companies to build out exactly what they need without ever having to code. Integrating data from Airtable, DocuSign, Google Sheets and the like, the platform features a drag-and-drop interface for building web applications like custom inventory management software, customer portals, automated invoicing and more, according to Liu.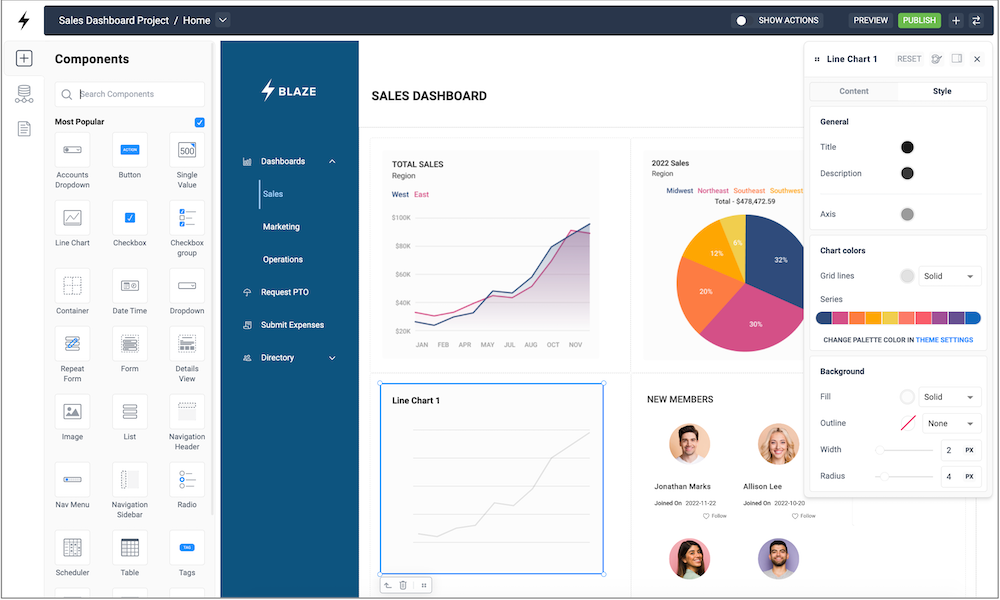 "There are of course, off-the-shelf software for all of these things, but for a lot of our customers, the reason they don't use that is because they don't need all the bells and whistles," Liu told Built In. "Sometimes those off-the-shelf software become very complicated. [Users] need it to be really accustomed to their workflow, so instead of trying to make their operations fit off-the-shelf software, they want to instead keep the operations as-is and just streamline it and make it faster."
The Blaze platform is also powered by the same AI system used by ChatGPT, a conversational language chatbot. Thanks to this, users can directly tell Blaze's AI how they want a certain function to behave or what result a particular action should achieve. This capability serves to streamline app configuration.
As it continues its work to make app development progressively easier, Blaze is pitting itself up against low-code tools, rather than more restrictive no-code offerings, according to Liu. Rather than only enabling its customers to build one type of solution using its platform, Blaze strives to offer the flexibility to build complex software and tools.
"What I'm excited about is enabling people… that thought they needed engineers or needed [a] technical background to go and build software. I want them to see that they can build the same thing without needing it," Liu said.
Blaze's funding round was co-led by Flybridge Capital and MaC Venture Capital, and the company plans to put the money toward its platform's continued growth. Now that it has launched its minimum viable product, Blaze's focus will turn to customer acquisition and further platform advancement. 
The company wants to expand its third-party integration ecosystem as well as continue developing its AI and visual app builder capabilities. Blaze also plans to build out its internal team. 
While half of the 12-person company is based in LA, the remainder are remote. As it seeks new additions to its team, Blaze will onboard remote-friendly positions across every department, including operations, marketing, engineering and sales.