E-Commerce Brand Bite Works to Make Oral Hygiene Eco-Friendly
The company's products and packaging contain safe ingredients for people and the planet.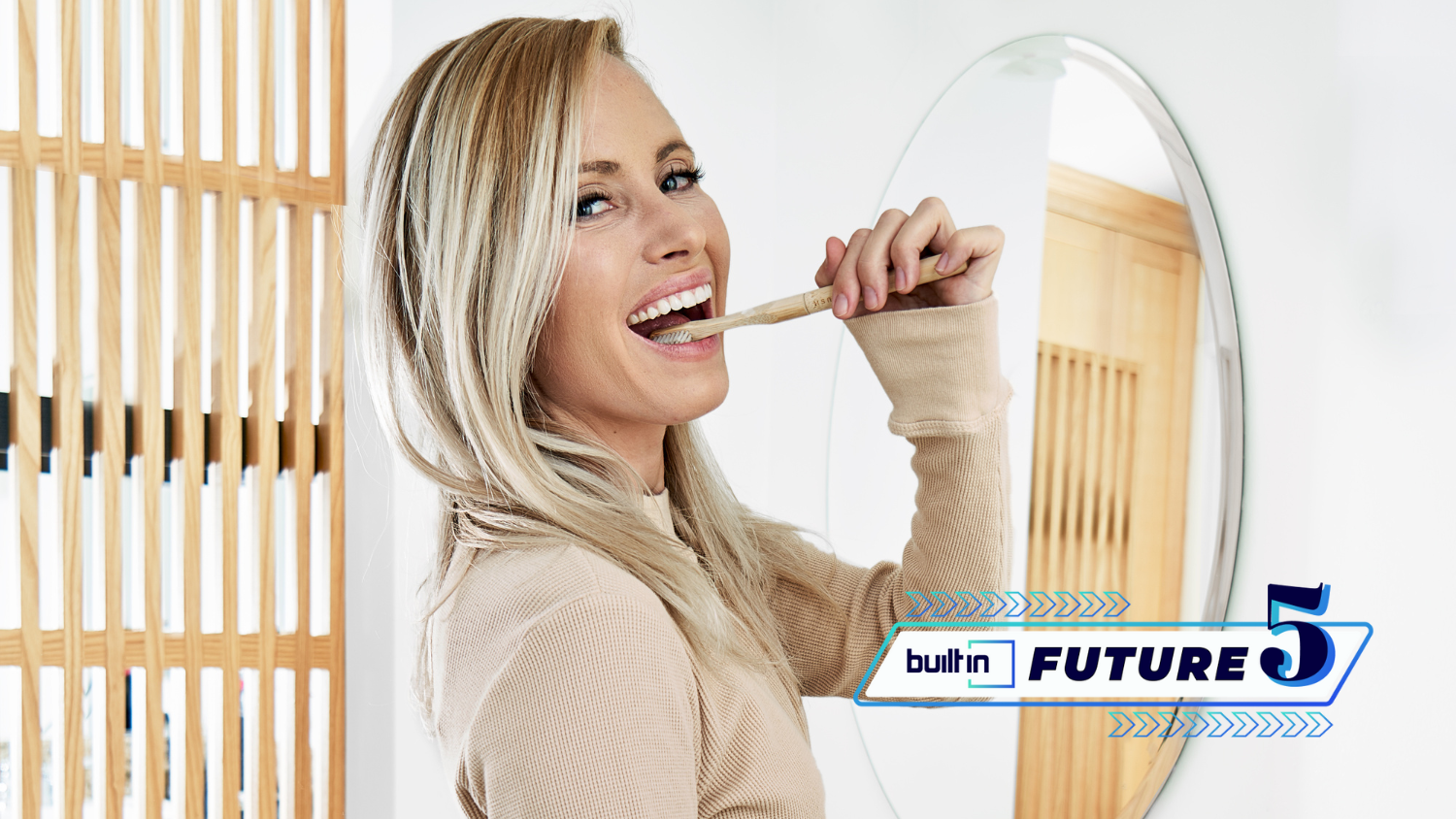 Sure the latest initiatives from the Teslas, Apples and Googles of the industry tend to dominate the tech news space — and with good reason. Still, the tech titans aren't the only ones bringing innovation to the sector.
In an effort to highlight up-and-coming startups, Built In has launched The Future 5 across 11 major U.S. tech hubs. Each quarter, we will feature five tech startups, nonprofits or entrepreneurs in each of these hubs who just might be working on the next big thing. Read our round-up of LA's rising startups from last quarter here.
* * *
Self-care comes in many forms, from getting a massage at a spa to watching your favorite TV show. Personal hygiene is another form that people may not immediately consider, but keeping oneself feeling healthy and clean is a prime example of what self-care can look like. Caring for the earth isn't much different. Bite is a direct-to-consumer, e-commerce company exploring how a revamped oral hygiene routine can help care for both people and the planet.
When it comes to pollution, people produce an average of 353 million tonnes of plastic waste a year, according to a recent report from the OECD. Only 9 percent of that plastic actually gets recycled while the bulk of it ends up in landfills or oceans. Additionally, humans consume small amounts of plastic on a regular basis.
Lindsay McCormick founded Bite as a way to decrease the plastic pollution caused by an everyday task in our lives and reduce the amount of plastic humans consume. The company developed a toothpaste using natural ingredients, and it shaped that toothpaste into chewable tablets. To lessen the amount of plastic that seeps into the environment, Bite packages those tablets in reusable glass containers.
"I found out a lot of the harsh chemicals, artificial flavors and preservatives that are put in most toothpaste are not there to actually clean your teeth, but they're there so it can be a liquid form factor," McCormick told Built In. "When you have a dry form factor like a tablet, you can end up with a much more natural ingredient profile while still having safe and effective ingredients."
Bite's flagship toothpaste bits work when consumers chew the tablet until it breaks down into a powder. When a person brushes that powder on their teeth with a wet toothbrush, it takes on the consistency of traditional toothpaste, according to McCormick.
I found out a lot of the harsh chemicals, artificial flavors and preservatives that are put in most toothpaste are not there to actually clean your teeth."
Bite offers a range of other products as well, including mouthwash tablets, plastic-free dental floss, whitening gel and even deodorant. All of its products come in refillable, eco-friendly containers.
"I think now, especially with understanding the impact that we're having on the environment as we have more and more products, people are looking for eco-friendly solutions, especially ones that are plastic free and that are made in a very convenient way," McCormick said.
When a consumer purchases a Bite product, they can also subscribe to get refills on a regular basis. Whether it's toothpaste bits or a new deodorant stick, shoppers receive refills in compostable packaging that can be directly put into their existing container, whether that's a glass jar or an aluminum tube. Furthermore, Bite offsets the cost of any unavoidable carbon emissions during shipping, so its supply chain is carbon neutral as well.
The company recently added a fluoride-based option to its toothpaste product line, and it's gearing up to launch another product later this month. Shoppers can purchase Bite's products directly from its e-commerce site, or find them on shelves in Erewhon and Credo Beauty stores.
"I started Bite not to start a company, [but] as an advocate, and I think what's been really amazing as we've grown … is that we've been able to stay really close to our mission," McCormick said. "We just became a certified B Corp … so we're able to be a really successful business while still using our business to do good."