ChildNEXUS Allows Parents to Help Their Kids Overcome Mental-Health Challenges
The platform supports a network of 90 interdisciplinary youth health service providers.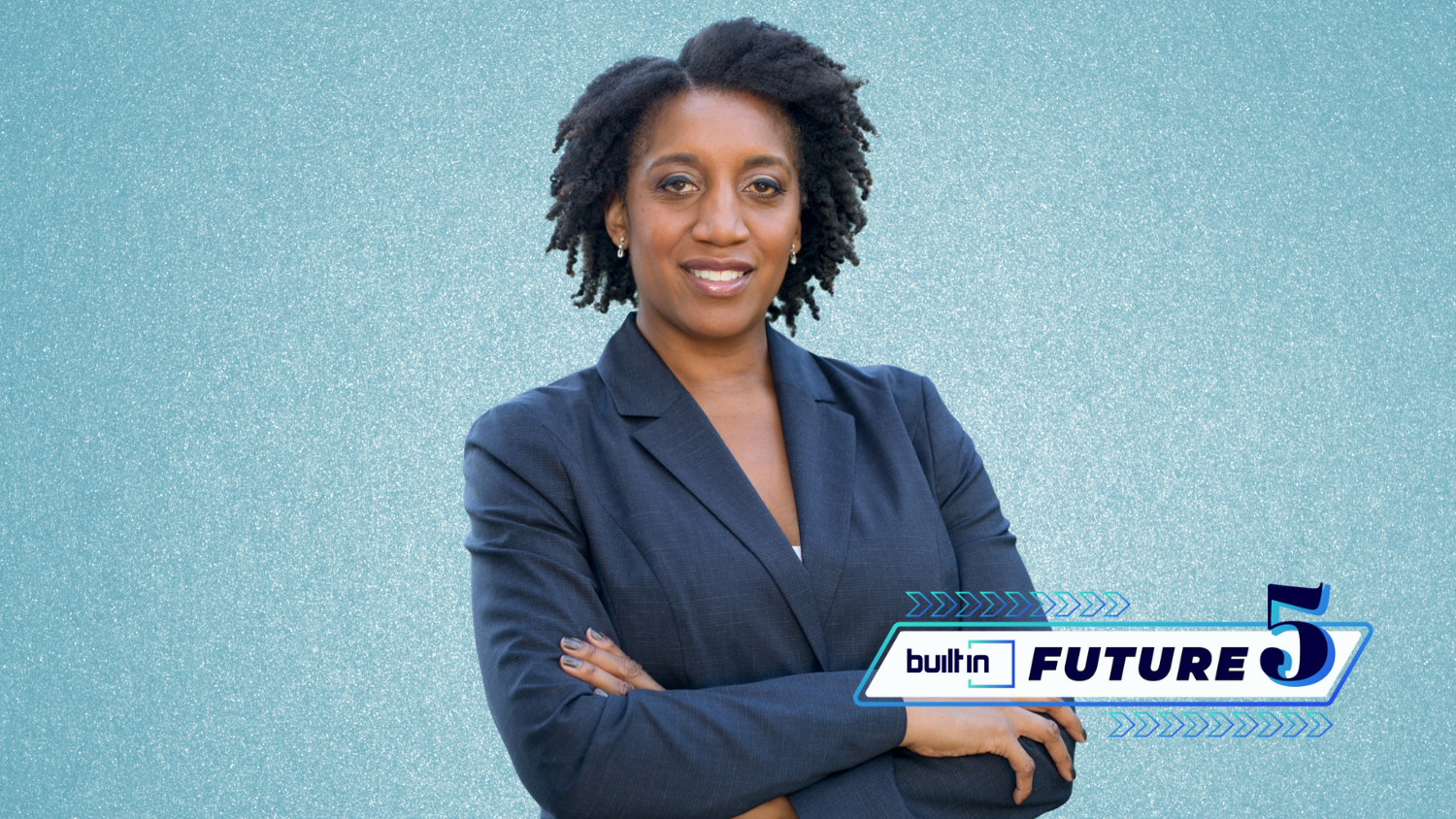 Sure the latest initiatives from the Teslas, Apples and Googles of the industry tend to dominate the tech news space — and with good reason. Still, the tech titans aren't the only ones bringing innovation to the sector.
In an effort to highlight up-and-coming startups, Built In has launched The Future 5 across 11 major U.S. tech hubs. Each quarter, we will feature five tech startups, nonprofits or entrepreneurs in each of these hubs who just might be working on the next big thing. Read our round-up of LA's rising startups from last quarter here.
* * *
Children are like icebergs; there's always more to them than what immediately meets the eye. In a 2017 study, the National Center for Learning Disabilities found that one in five kids in the U.S. has a diagnosable neurodevelopmental disorder. For parents wondering why their children are behaving a certain way or performing differently in class, ChildNEXUS hopes to offer the answers they need to help their kids reach their full potential.  
The ChildNEXUS platform provides resources for parents of children encountering educational and mental health challenges. While it's currently active in beta mode, ChildNEXUS gets more than 4,000 monthly visitors, according to the company. It hopes to launch officially this December.
As a pediatric neuropsychologist, ChildNEXUS' founder and CEO Dr. Karen Wilson performs evaluations on children that are said to be experiencing difficulties at home or in school. Oftentimes, what parents may initially perceive as a behavioral or learning issue can be traced back to a neurodevelopmental disorder such as ADHD or dyslexia. 
"Parents were coming in, bringing their kids in fourth grade, fifth grade and saying, 'My kid has always struggled but the teachers kept saying he's fine or she's fine. She'll grow out of it, [or] he's just a boy,'" Wilson said. "And then by that time, they've missed out on real opportunities to provide support and avoid a lot of anxiety in kids who were struggling for far too long."
Having done this job for 15 years — alongside teaching at California State University, Dominguez Hills and supervising clinical cases at the University of California, Los Angeles — Wilson sought a way to make a bigger impact on more families. She developed ChildNEXUS to provide parents with reliable information, as well as connect them with professionals who can assess and treat a disorder.
Our whole mission is to help connect parents with reliable information that they can trust, and to help their kids thrive."
On the ChildNEXUS platform, users can search for their particular area of concern — from social skills and articulation to anxiety and depression — and access an array of information on that topic through written content and podcasts. This content is developed by professionals in the fields of adolescent mental health and educational support services.
The platform supports a network of about 90 interdisciplinary youth health service providers. When parents visit ChildNEXUS, they have the option to seek out these providers and schedule a consultation call. Be it connecting families with an educational therapist or a speech pathologist, the company's goal is to lead its users to the next best steps for their child's needs.
"Our whole mission is to help connect parents with reliable information that they can trust, and to help their kids thrive," Wilson said. "And our whole goal is to help more kids who think and learn differently reach their full potential."
As it furthers its solution, ChildNexus is gearing up to launch virtual video conferences, called learning groups, in September. This resource will gather small groups of parents with children who are all encountering the same kinds of issues. 
"Experts will come in to guide parents through understanding their kids' struggles, and then [help] them with advocacy on how to advocate for [their] child at home and at school, which is a big issue for many parents," Wilson said. "If parents know that they can advocate for their child and ask for an evaluation when their kids are struggling, then I think that empowers more parents and puts kids on a different trajectory."