Web3 Music Tech Platform Trac Works to Empower Independent Artists
The company recently raised $2.5 million in pre-seed funding to build new Web3 capabilities for its platform.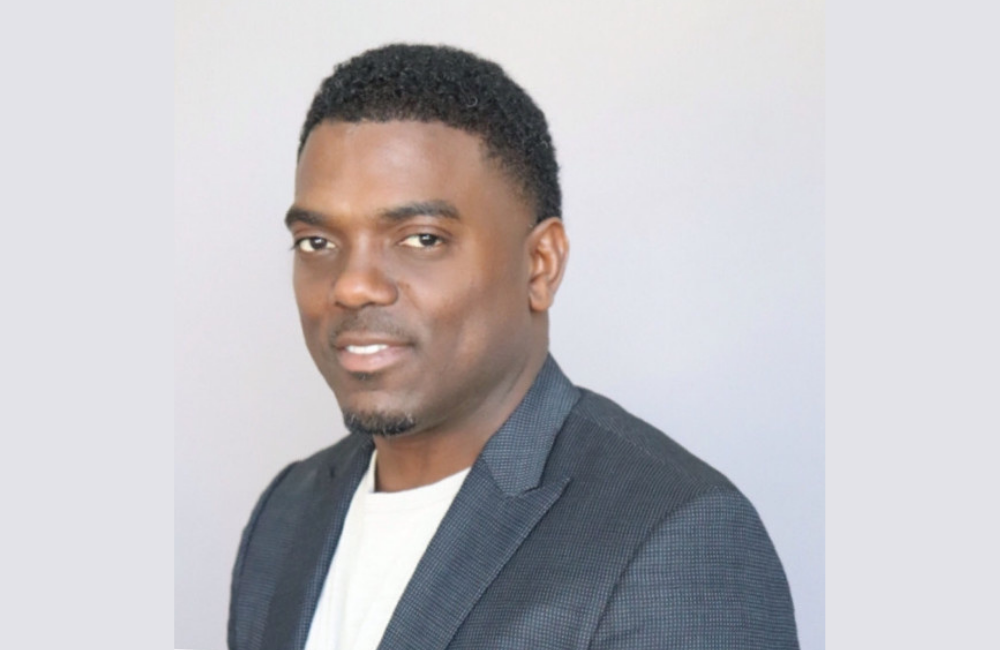 At a basic level, not much separates a startup founder from an independent artist. Both are entrepreneurs working to build out entities that others can invest in. The key difference, however, is the infrastructure in place to support them along the way. This is the thinking behind music tech platform trac, a company that works to provide a centralized place for musical artists to build out their careers in a Web3 world.
"Our mission is to try to mint as many independent musicians as possible because I feel like the value creation that they have is akin to startup founders," trac founder Cardin Campbell told Built In. "What I want to be known for is coining this term 'artist founder' and bridging the gap between what a startup founder's net worth [and] what an artist founder's net worth is because I feel like the impact they have in the world is the same."
The company works with artists to essentially do what record labels would, except by using trac, the artists are in direct control of monetizing and managing every aspect of their work. Trac enables artists to distribute their music across multiple streaming platforms, sell their own merchandise and maintain a fan page. It also has automation capabilities that nudge artists to turn their album cover art into physical merchandise or NFTs that superfans can own. Its goal is to help artists focus on making and monetizing their music without having to think of the technology behind it. 
"We simplify the maze and the mess that is this ecosystem for an artist to be able to navigate on an independent level," Campbell said. "And if you really think about it, what we're doing is literally in the cloud mirroring what happens at the major record label … at a cost that is like nothing compared to what the labels would take from the artist."
While growing up in a family of musicians, Campbell spent his high school days writing and producing his own music, as well as building computers. After gaining two decades worth of knowledge at companies like Intel, Nike and Peloton, Campbell decided to combine his engineering skills with his lifelong passion for music. The result was trac's launch in 2020.
Since then, the company has grown quickly. Over the span of 2021, trac amassed more than 20,000 users and earned over $1.6 million in revenue. The company recently announced a $2.5 million round of pre-seed funding that it plans to invest in scaling its business even more.
Trac is working to add new features to its platform, such as decentralized autonomous organizations (DAOs) that will allow artists to run on their own unique tokens that incentivize engagement among their fans. To do so, it's doubling the size of its 10-person headcount by year's end to build out a blockchain team and expand across engineering and operations.
"We built trac to be Web3 from the beginning because that, I believe, is the first time on the internet where we have not only trust but ownership in a way that's never been seen before," Campbell said. "We are tokenizing the underlying royalty for every song ... and when someone buys it on the blockchain, it's literally just transferring that token. And [for] the first time ever, we can see that [and] an artist can have liquidity at scale with the underlying asset that they own."
The platform targets any artist, but much of it caters to the middle-class artist, according to Campbell. Nowadays where music streaming has become a large revenue generator, trac's goal is to help its artists monetize their music, name and likeness and maximize their potential all in one place.
Names like Steve Jobs and Jeff Bezos have built solutions that have grown to an enormous scale and serve billions of people across the globe. Simultaneously, famous artists like Jay-Z and Michael Jackson have also contributed to the lives of countless people across the globe. Campbell considers the two types of entrepreneurs to contribute similar values to society, yet the former group has a net worth that's hundreds of billions of dollars more than the latter. 
"If I look out 10 years, we would have coined the term 'artists founder' and realized that they have an impact on society that is similar to any startup founder," Campbell said. "I think if we do our jobs well, we would have really cracked the code on putting value on the impact that these creators have on the world and be able to quantify it in the way we do on the startup side."