Nearly 6 Months After Its Series A, Coco Takes Its Delivery Robots to Austin
The company also plans to roll out in Dallas, Houston and Miami over the next few months.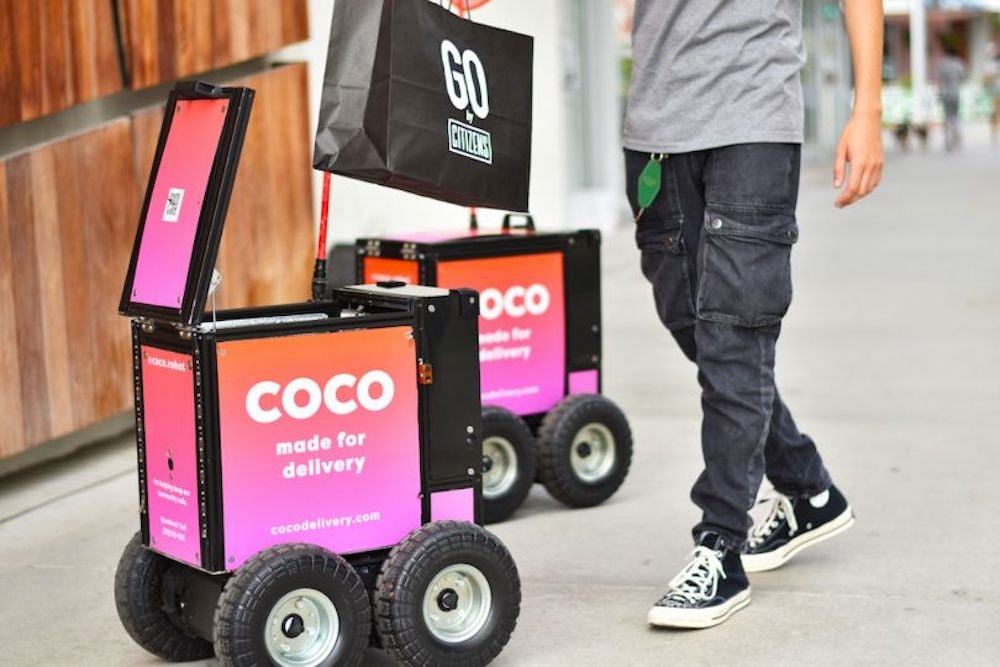 After rolling out its delivery robots in LA at the top of 2020, Coco already has its sights set on expanding. The new locale? Austin, Texas. But the growth doesn't stop there, Coco also plans to target Dallas, Houston and Miami over the next few months. 
The rapid growth is in large part fueled by Coco's $36 million Series A, which it closed in August. 
"When evaluating markets for expansion, Austin stood out to the team as a perfect match," Zach Rash, co-founder and CEO of Coco, said in a statement. "Austin's entrepreneurial spirit, top notch food scene and commitment to supporting small businesses makes it an ideal fit for Coco."
Unlike other delivery robots, which typically opt for some form of automation, Coco's are human-operated. Compared to traditional delivery methods, Coco touts an on-time delivery rate of 97 percent, according to the company. 
Coco prides itself on collaborations with local businesses as opposed to large-scale corporations. At its home base in LA, the company has partnered with local favorites like Umami Burger and Bru's Wiffle. Coco's Texas debut is no different. The launch includes partnerships with 10 Austin-area businesses, including Bamboo Bistro, DeSano Pizzeria, Tuk Tuk Thai and others. 
At the time of its last raise, Coco told TechCrunch that it planned to grow its team to more than 1,000 employees by the end of 2021. Although we're already two months into 2022, the company seems set on continuing to grow its headcount.
Coco is now hiring for 10 open positions in Austin and 40 open positions in LA. Available roles at both locations span the company's talent, operations, engineering and finance teams.