How to Transform the Healthtech Industry
SimplePractice breaks down the reasons for focusing on the provider.
Jonathan Seltzer believes that a provider-centric approach to healthtech will transform the entire industry — and as the president of SimplePractice, he's ideally placed as both a catalyst and an observer.
"It's no secret that healthcare is undergoing a major change right now," Seltzer said. "The past 18 months have shown us how essential the behavioral health and broader wellness sectors are, and it's also highlighted how challenging and even unsustainable it can be for those working in it."
While healthtech startups have already fostered a wide variety of changes in the healthcare industry, many of the companies leading the charge are client-first, and they develop their business from that perspective. According to Seltzer, the crucial failure of this mindset is not considering or prioritizing the needs of the provider. In SimplePractice's case, this means owners who are therapists, dietitians, speech-language pathologists, occupational therapists, physical therapists and more. 
"Healthcare workers are leaving the field in record numbers due to burnout and untenable work-life balance," Seltzer said. "A lot of what we're doing at SimplePractice is giving these practitioners back their time."
Built In LA sat down with Seltzer to learn more about how SimplePractice returns that time to providers, what it means to be truly provider-centric and how the healthtech industry will change based on the transformation this forward-thinking company is leading.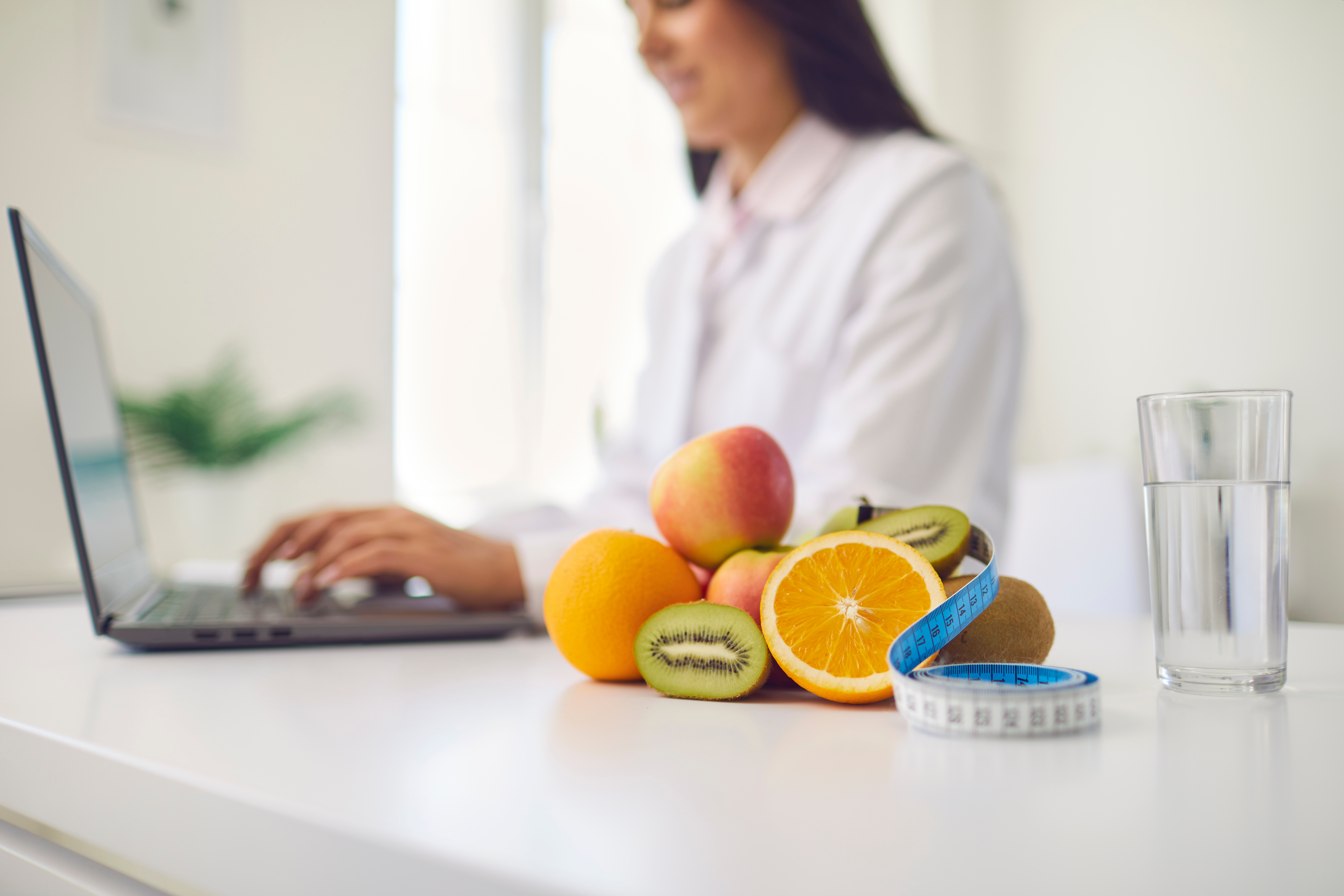 Describe your role and responsibilities at SimplePractice? 
My role as president of SimplePractice encompasses three overarching responsibilities: vision, team and delivery. To elaborate some, I am accountable for ensuring we're setting our sights on a noble vision, that we have the right team and culture in place, and that we're actually delivering on our commitments to our customers and our teammates. I'm focused on making sure that we're consistently striking the right balance of unfiltered dreaming and innovation, while ensuring that daily we're grounded by measuring ourselves against making real progress and impact. Lastly, I hope to inspire. I take this last point very seriously, and this means many different things depending on the context and situation. But at the end of the day, I am accountable for inspiring our team to do great things for our customers and themselves, as well as inspiring our customers and the overall health and wellness industry to make a bigger impact. If individuals are inspired, they're able to make a huge impact, often doing much more than they thought they could ever be capable of, while at the same time growing in incredible ways as individuals, all while having fun!
Briefly talk about your career journey: How did you get to your current role? 
Out of undergrad, I thought I wanted to be a lawyer or politician, and I quickly learned that I didn't have the attention span or general patience needed to do that. So, I became curious about business, and long story short, it led me to corporate finance across investment banking and private equity. It was a great experience in how to look at the health of a company through the lens of their capital needs to support their growth ambitions. It gave me exposure to a myriad of industries and business models. More importantly, it gave me an opportunity to learn from and watch some incredibly visionary founders, CEOs and management teams. 
After that, I focused on gaining more exposure to growing and managing business operations. I became the chief financial officer (CFO) at CLEAResult, a high-growth, tech-enabled services company. I didn't have a great idea of what to do next, but life has a sneaky way of delivering when you focus more on fundamentals rather than a specific role or title. I was introduced to Bob Bennett, founder of EngageSmart; and Howard Spector, the co-founder of SimplePractice. EngageSmart, the parent company of SimplePractice, has built an amazing set of software solutions that simplify customer engagement. I started at EngageSmart in a strategy and corporate development role, and that quickly evolved into interim CFO. That led to a role as chief operating officer (COO) at SimplePractice, and now president of the company. 
Life has a sneaky way of delivering when you focus more on fundamentals rather than a specific role or title."
What's the best part of working a SimplePractice? 
Hands down, the team and the problems we're working to solve. SimplePractice is made up of really unique, diverse and intelligent individuals who are tightly aligned and inspired by making a difference for our customers. Everyone at SimplePractice is motivated to make a positive impact on our customers, and every individual has their own unique reason for where this motivation originates from. As an example, some of our team members or their family members or close friends have been impacted by a mental health experience. Other team members are motivated by the work we are doing to expand beyond behavioral health into newer segments like speech language pathology or occupational therapy or by increasing accessibility to care providers through our consumer marketplace, Monarch. At the end of the day, support for our customers is the common bond that holds us together and what we work very hard to protect. It's a big part of why we continue to win awards for our company culture, including Forbes' "​​America's Best Startup Employers" and Built In's "Startup Employer of the Year" and "Best Midsize Company to Work For." 
What makes you passionate about the healthtech space? 
What often gets neglected in conversations about health and wellness is the unique needs of the practitioner — the person who has taken it upon themself to provide that care. This is especially true for the solo or small-group practitioner. These practitioners don't have the support that others may have from larger institutions, and they're creating their businesses solely to help others. My passion for healthtech really comes from an appreciation for the work that these health and wellness practitioners do, and it stems from an excitement for how we can leverage technology to uplift that work. A thread throughout my entire career has been the idea of fostering sustainable growth, and you'd be hard-pressed to find a sector where that can have as tangible an impact as it does in the digital health space. 
What makes SimplePractice a unique company within the healthtech space? 
SimplePractice was founded for therapists, by a training therapist. That practitioner-centered approach has continued to inform everything we do. As we add more practitioners to our customer base, we've been able to offer more products and features with their own unique needs in mind, as well. Everyone at the company is very conscious of the human element of the work we are doing — we're not simply creating more features and products for the sake of it. We're focused on supporting healthcare practitioners, as both medical professionals and as small business owners. With an ecosystem of solutions aimed at helping providers manage their practices, find new clients, expand their knowledge bases and gain new certifications, SimplePractice caters to health and wellness professionals in a singular and unprecedented way. 
Everyone at the company is very conscious of the human element of the work we are doing."
You've said that SimplePractice continually strives to be provider-centric. What does that mean?
For us, it means remaining grounded in the needs of our customers: the providers who are actually providing the care. This includes psychologists, psychiatrists, social workers, speech-language pathologists, occupational therapists and more. Our simple view is that if we can help the provider grow and thrive, this will lead to better outcomes for their patients. We do this through not only our core electronic health management (EHR) and practice management solution, but also by striving to support them across their entire journey. We assist pre-licensed clinicians all the way through practice owners looking to dramatically expand their practice through building a group practice. Remaining grounded in the provider is important as we extend into new markets and business models. As we expand the type of customer we are serving, we need to make sure we are not comprising our original mission to remain accountable to our providers. 
From SimplePractice's unique perspective, what makes being provider-centric —  for therapists, dietitians, SLPs, OTs, PTs — so important? 
The vast majority of our customers did not go to school to learn how to operate a small business. Spending unnecessary time in paperwork, hours billing or all the administrative aspects of running a business keeps them away from their calling of helping others. The segments we have been serving have been woefully underinvested from a tech standpoint and sadly are viewed as a "necessary evil" to running a private practice. The time requirements and uncertainty this creates for providers adds a completely undue strain on their ability to show up every day and be the best provider that they were called to be. We strive every day to see if we can ease this burden. We believe that this focus on the provider will lead to greater outcomes, higher quality care and more accessible healthcare. 
We believe that this focus on the provider will lead to greater outcomes, higher quality care and more accessible healthcare."
What are the pros and cons of each of these strategies? 
I don't think of it in terms of pros and cons. We are huge fans of companies taking different approaches. And in many ways, we are driving amazing experiences for patients too in this model. We facilitated more than 44 million visits via our platform in 2020, 17 million of which were telehealth. Positive patient experience and outcomes are of huge importance for our customers, the providers. You will continue to see us innovate and invest heavily in enabling technology to help our providers elevate their experience with patients, too.
In what ways have you worked to be provider-centric? What steps will you take going forward?
Every solution in the SimplePractice ecosystem is aimed at serving the practitioner in helping them care for their patients and their own needs, so our roadmap is developed to address those pain points our practitioners face. It's baked into the DNA of our company. Our customer success group meets regularly with the product group to discuss, digest and ideate around what we're hearing from our customers. 
Marketing is in constant communication with customer success, creating a sort of feedback loop that ensures that everything begins and ends with our customers. We're focused on enhancing aspects of our platform that enable practitioners to gain better visibility to the operational aspects of their business. One example is around reporting that helps practitioners have greater visibility into the health of their practice from a financial perspective. We're also invested in supporting our practitioners in digitally connecting with new and existing clients. Two examples are Monarch, which is a large network of health and wellness practitioners nationwide dedicated to facilitating new healthcare relationships; and our Professional Website, which helps practitioners create a professional presence with a simple, polished and accessible website. Both Monarch and Professional Website are integrated with our EHR to provide a seamless experience for our customers while elevating the experience for their clients. 
Both Monarch and Professional Website are integrated with our EHR to provide a seamless experience for our customers while elevating the experience for their clients." 
What are some of the challenges to being provider-centric? 
For any product company, remaining deeply in tune with the needs of your customers is always a challenge. It is one thing to know what their problems are, and it's a completely different thing to actually build and create a beautiful product that not only solves their problem, but does so in a way that truly delights.
Overall, how will a provider-centric approach to healthtech transform the industry?
Addressing the needs of practitioners — from streamlined practice management to integrated telehealth to inspiring continuing education courses to connecting practitioners with the right clients — are all key parts of bettering the healthcare system as a whole. We have bold aspirations to help wellness professionals better integrate within the broader healthcare industry, which will facilitate effective care coordination and lead to better patient outcomes.
What's the company culture like at SimplePractice?
As we have grown really quickly, we continue to evolve and change, but everyone in the company very much appreciates that we must stay focused on maintaining an incredible culture. Since our early days, we have fostered an amazing culture by enabling independent decision-making, being extraordinarily direct and candid with each other, sharing information openly and broadly, and enabling our employees to act quickly. This has led to a passionate, accountable and customer-first culture where each individual is constantly looking for ways to improve and perfect anything we create. That may mean the product itself, but it could also mean the social media post we put on Instagram or the customer success chat we answer, or even just the way we collaborate together. Every single person at SimplePractice is determined to give it their all. And that requires not just teamwork and collaboration but also actual empathy and compassion for our colleagues and our customers. We know that we can't deliver perfection if we're not taking care of ourselves and of each other. Our work in the health and wellness space imbues our culture with an awareness of how important it is to take care of yourself and cultivate a healthy work-life balance.