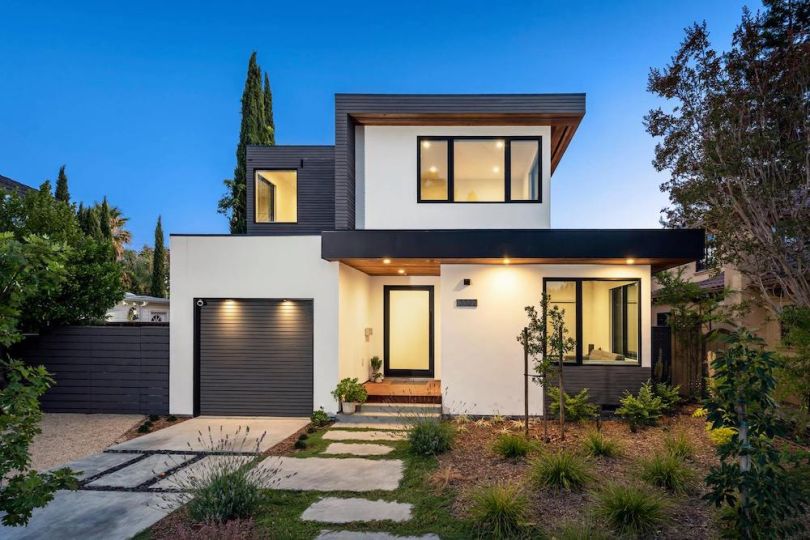 Rialto-based construction tech company Plant Prefab announced Tuesday that it raised $30 million in fresh financing. The Series B round was co-led by Asahi Kasei Corporation and Paris Ventures. 
The latest raise follows what has been a year of significant growth for the company. Over the past 12 months, Plant's production contracts have grown by over 175 percent. 
Plant designs and prefabricates custom, sustainable homes. Customers can work with any architect they choose, or opt to personalize one of the company's options. 
Plant's construction materials are created specifically to meet the design and sizing needs of their customers. This allows the company to tackle design approaches and properties that might be more difficult for its peers in the prefabricated home industry. 
"Long-standing challenges to home building, including limited availability of skilled labor, rising material and labor costs, and unpredictable project timelines make [our] customized, time and cost-effective approach a welcome solution," the company said in a statement. 
Plant's approach to construction enables the company to build multi-family homes up to 50 percent faster than traditional building methods with up to 30 percent less waste, according to the company. 
The fresh investment will enable the company to fully integrate its engineering platform with its production process. Plant will use its proprietary building information management (BIM) systems to drive machinery, advance factory quality controls and improve production tracking, according to Steve Glynn, founder and CEO of Plant Prefab.
"It's a step change in custom home building, making it significantly faster, easier, and more sustainable to build beautifully-designed, healthy homes," Glynn continued.
Alongside the funding news, Plant announced the opening of its second production facility in Ontario. The company plans to open its third production facility in 2022. Both of the facilities will support Plant as it expands its service to include other states along the West Coast.
In addition to its construction plans, Plant is looking to welcome a few new faces to its team. The company is now hiring for several open positions, including a chief revenue officer and chief financial officer.
Plant recently pledged to achieve full carbon neutrality in its operations by 2028. The certified B corporation has already achieved net carbon neutrality through carbon offsetting. 
Moving forward, Plant will implement a plan to reduce the embodied carbon in the materials it uses, as well as the operational carbon of the homes it builds, according to the company. 
Plant Prefab has raised $38.6 million in financing to date, according to Crunchbase.
Additional investors Cthulhu Ventures, ICT Capital and Anchor Capital Advisors participated in the round, among others.