New Skills, New Opportunities: How Professional Growth Takes Form at System1
Initiative doesn't lay dormant at the customer acquisition marketing company — according to team members, it gets recognized.
Interests that arise on the job are sometimes a passing fancy; taken further, perhaps a fun side project to complement one's core role. If they really stick, though, those budding passions — when properly nurtured with the right support — can bloom into a wholly new career path.  
A few years into his tenure at System1, Patch Neranartkomol experienced the latter while working as a technical product manager for the customer acquisition company.
"I immersed myself into the engineering side, while trying to pull off the product responsibilities. I found myself thinking about how much I enjoyed doing it and how distracted I was by it," Neranartkomol said.
With support from open-minded managers (plus, utilizing an education stipend for relevant courses) Neranartkomol moved to become a software engineer — his second such transition at the organization, having entered product after his start as a data analyst.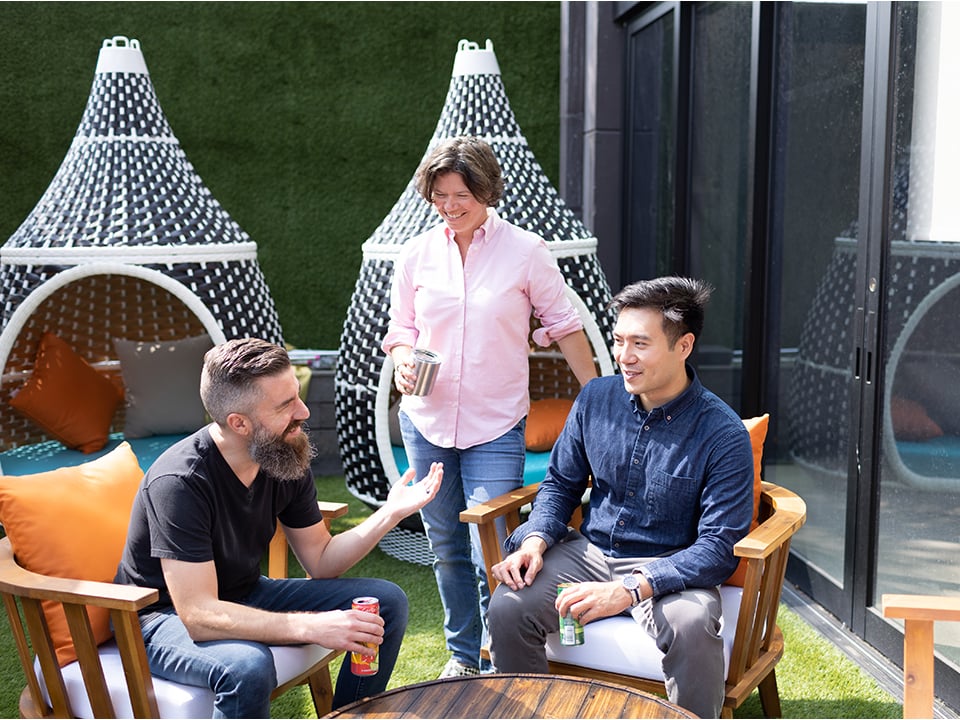 "Each of my managers has been very forthright with me about what responsibilities I had taken on, how they match with other open opportunities on other teams and figuring out the next steps to grow in different directions," he said.
Like Neranartkomol, Senior Director of Product Management Michael Staden has also been the beneficiary of a culture where team members said knowledgeable colleagues and encouraging leaders are important fuel to turbo-charge career tracks.
"Our leadership is always encouraging us to leverage our continued education budget and explore what drives us to help grow," said Staden, who's held three different roles on the product side. "Additionally, product and engineering peers talk through various technical points within our systems that help with learning about web applications, the software development lifecycle and more. It's really a culmination of everyone always promoting continued learning and growth."
Team members at the organization — which utilizes its own digital platform to drive customer acquisition efforts for advertisers, and whose portfolio of brands include MapQuest, Startpage, HowStuffWorks and info.com — said that the acquisition of additional clients and business lines presents the opportunity for colleagues to continue leveling up professionally by expanding their skills or owning new opportunities. And, according to CTO Jen Robinson, who joined the team in May, the company's recently announced plan to go public might be a catalyst for more development opportunities. 
"That will certainly be a growth opportunity for many people at System1," she said. "And we're just at the very beginning. It's not the finish line. It's a milestone for us in terms of the longer trajectory of the company."
Staden, Robinson and Neranartkomol discussed how the company fosters a development-focused environment, how leadership pushes team members to keep growing and the future paths they hope to forge. 
Learning & Development Resources at System1
$3,000 annual education stipend to encourage learning
Training for managers at all levels of the company
Frequent lunch and learns to share information
Newly launched training program focused on navigating a hybrid work model
To start, what hard or soft skills have you picked up in your time at System1?
Staden: Analytics is a hard skill that I've continued to develop and learn even more deeply through working in Tableau and understanding everything that's involved there, from logging data to reporting on it and having that end-to-end experience.
From the soft skill side, continuing to develop and lead cross-functional and collaborative groups, especially as we went from office to remote, is something of a soft skill side that I've developed over my time at the company.
Neranartkomol: I've gotten an opportunity to sharpen hard skills around technologies surrounding data analysis and web development both through formal resources as well as just interacting with colleagues. 
As I've transitioned through these different roles, I've developed external communication skills pertaining to engaging with our customers. Even though I don't necessarily have to do as much external communication in software development, those skills help for cross-functional communication with different teams.
Robinson: On the hard skill side, I'm looking forward to working closely with our data science org, because it's orthogonal to my background in software engineering and I always learn when I'm working with those teams. On the soft skill side, there's nothing like coming in to lead a new team to exercise your communications skills. 
What role does leadership play in helping the team develop professionally?
Staden: It's all about helping the person be at their best at our company in whatever role they want to be in. Management has really taken that approach of making sure that people are where they want to be and can grow as far as they can and stay at the company as long as possible.
Neranartkomol: As an individual contributor, I've been able to be really well aligned with my managers about the additional skill sets I'd like to add and where I'd like to go, and then discuss the formal resources that I could leverage. I have the autonomy to then go and execute with those newfound skills.
Robinson: Over time, we've done a lot of acquisitions and have had several teams come together. We recently went through a leveling exercise to ensure everybody has the appropriate title for their skill set and that compensation is level across teams and offices so it's fair for everybody.
While that makes sense from a governance perspective, it also gives people who are used to being able to reward and promote people really quickly a little pause. We decided that we will never impose a system where someone has to go from an individual contributor level two to three to four. If somebody merits a bump from level three to level five, we leave ourselves the freedom to do that, so that we don't bog ourselves down in red tape.
It's all about helping the person be at their best at our company in whatever role they want to be in."
At the individual level, how do you lead so that your team members grow professionally?
Robinson: I think of it in two ways: Make sure that goals are super clear, and then give people the right amount of guidance and autonomy.
When everybody throughout the org understands what the goals are, that allows me and all of the managers underneath me to be less prescriptive about how to do something and instead keep everybody focused on what we're trying to achieve and empower people to be creative and use all of their skills in order to achieve good outcomes.
Secondly, I think it's very important to give people the right amount of guidance and responsibility. Providing the right context, framework and guardrails — and checking in — is the art of knowing how much to lead or manage, and how much to step aside and let somebody do their thing.
Staden: Everybody's different. It's about finding out what works best for each individual and allowing people to experience different situations, grow and develop their skill set. Leading them to success is key. At different levels, with different people, there are different points at which to check in and guide people to that good result.
Neranartkomol: For individual contributors like myself, I think we have a culture of being very available to others when they have questions. That really gives people the context to do their work effectively.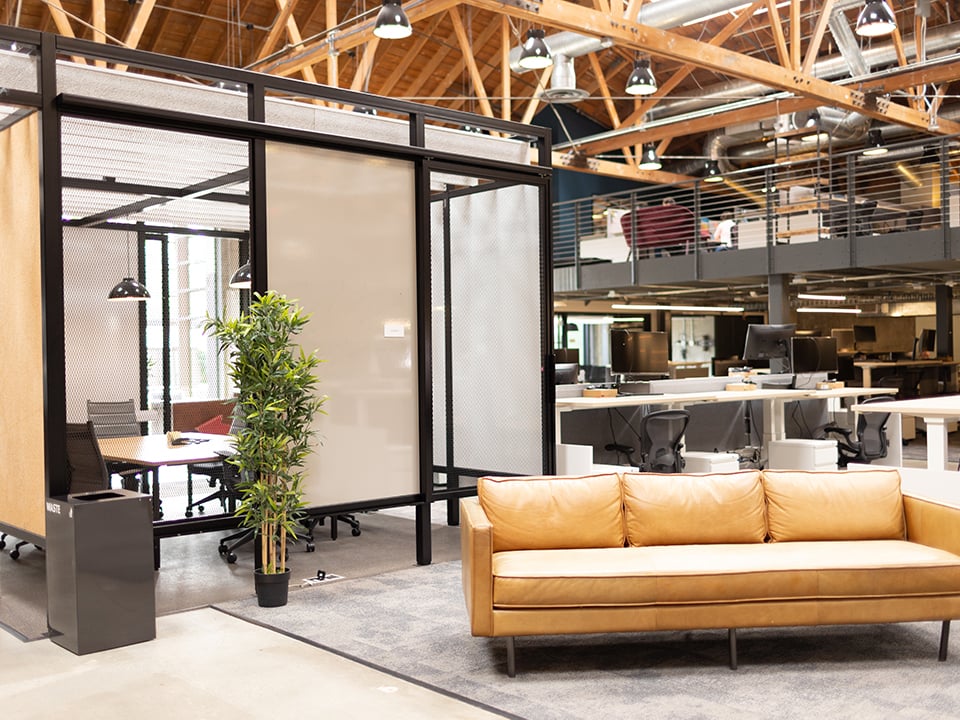 Is there a project that you think went a long way toward your own professional development?
Staden: We're working on cross-functional projects that combine talent across offices,  technologies and platforms. Helping others understand the architecture and development from a technical perspective has helped me grow to understand how systems are built and integrated and how we can leverage our expertise to unify things and sustain what we have going forward and scale ourselves up.
Neranartkomol: When I was transitioning from data analysis to the product side, I made a point of understanding which reports are useful to the account management team. After getting acquainted with that, I jumped into figuring out which parts we could automate using Python scripts. That was an opportunity to train up a bunch of junior analysts on the data we want to automate. I got to learn more business context and technology and share that with other people on the team.
Lastly, is there a particular goal that you're striving for?
Neranartkomol: As the company grows, we're going to need to incorporate different flows and business lines. For me, improving at the process of writing quality-tested, highly available systems — and getting a chance to ship more of those systems — is a goal going forward.
Staden: I'm focused on continuing to help grow our product org and be a critical piece in pairing with engineering to bring our strategy to the next level to be world-class and a dominant force in the space.
Robinson: I look forward to scaling the team, scaling the Responsive Acquisition Marketing Platform and continuing to grow an industry-leading customer acquisition company.