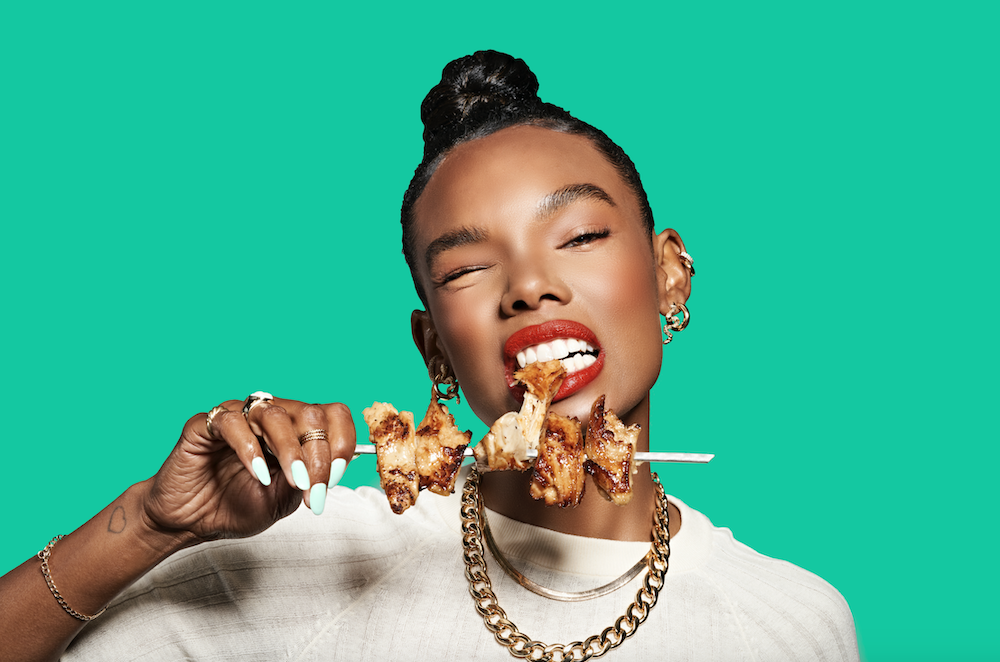 Plant-based foods startup Daring announced Wednesday that it raised $40 million in a Series B round led by D1 Capital Partners. Grammy award-winning musician Drake also joined the round alongside investors Maveron and Palm Tree Crew. 
The Los Angeles-based company was founded in 2018 with a mission to create a plant-based protein option that would ultimately result in the removal of chickens from the global food system. The U.S. is the largest poultry producer and the second-largest poultry exporter in the world, according to the U.S. Department of Agriculture. In fact, the bird is so popular that the nation is currently in the midst of a chicken shortage.
Despite the growing popularity of the real thing, many consumers appear to be increasingly willing to try vegan alternatives to chicken and other meats, particularly during the pandemic. As a result, plant-based meats and the companies that create them are on the rise, particularly in California.
Daring's plant-based chicken is available in multiple flavors like cajun spice and lemon and herb. Each of Daring's chicken products, which also include a breaded option, contain 14 grams of protein per serving and non-GMO ingredients. 
"This is so much more than an investment in Daring, it's an investment in the future of food," Ross Mackay, co-founder and CEO of Daring, said in a statement. "This past year has been transformative for us—from launching new products and growing our presence in retail and foodservice to expanding our market share."
Daring will use the latest raise to triple the size of its team by the end of 2021. The company will also apply the additional capital toward dramatically scaling its retail footprint.
Daring has added more than 1,000 retail locations to its roster since its Series A last October. The company's product can be found in big-time retailers like Costco, Wegmans and Kroger. Daring's chicken can also be added as a protein option in both Imperfect Foods and Sun Basket subscriptions. 
"I was immediately drawn to the Daring team's mission to transform how we eat and I am excited to invest in and support a product I enjoy," Drake said in a statement.
Daring has raised $48.8 million in venture capital financing to date, according to Crunchbase.