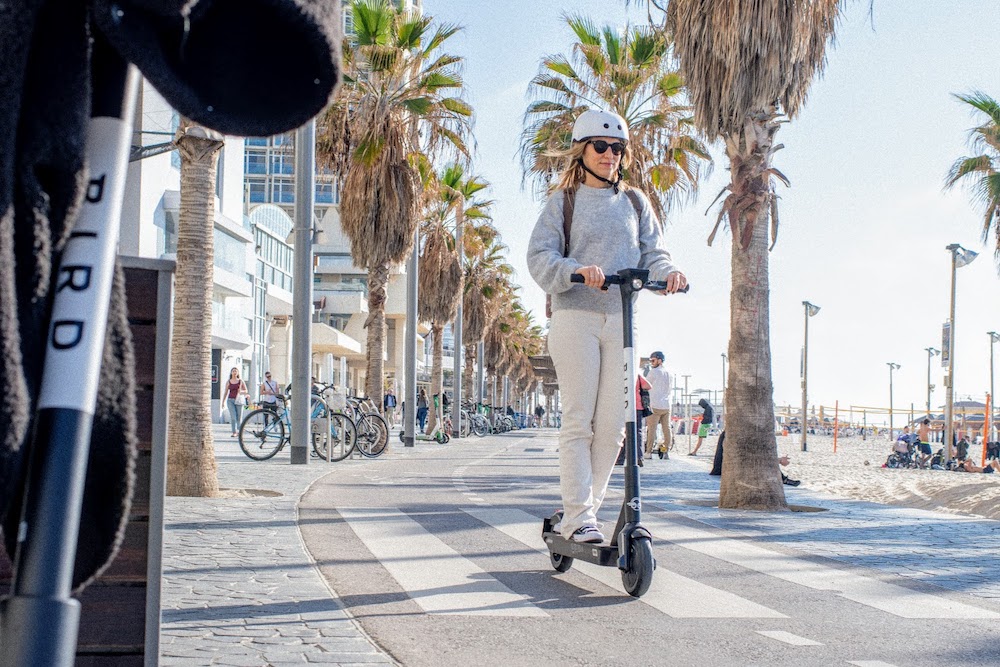 Santa Monica-based electric scooter company Bird is set to go public via an NGP Capital-sponsored "blank check" company, according to dot.LA. The merger with Switchback II Corporation, a Dallas-based special purpose acquisition company, is reportedly expected to value the micromobility platform at $2.3 billion.
The news comes just six months after reports first broke about Bird's intent to go public. Over the past year, a record number of companies have gone public by merging with SPAC shell corporations. The SPAC route tends to avoid the traditional scrutiny of an IPO.
Bird was last valued at $2.85 billion when it raised $75 million in January of 2020. Since then, dot.LA reports the scooter service has spoken with at least three special purpose acquisition companies, including former Uber executive Emil Michael's DPCM Capital.
Bird's ridership has rebounded over the last year as much of the world has begun to emerge from pandemic-related lockdowns. Topline revenue for the e-scooter company increased 81 percent just over the last month.
Founded in 2017, Bird first launched its micromobility service in SoCal before expanding to over 100 cities around the world. Last month, Bird announced it would invest $150 million to enter 50 new cities across Europe as part of its plans to double the size of its operations across the pond.
"Europe is playing a leading role not only in embracing micro-EVs, but in redesigning cities to safely promote their use," Travis VanderZanden, founder and CEO of Bird, said in a statement.
The company will continue to launch new mobility products and safety initiatives as it continues to scale. As Bird extends its wings it also plans to expand the size of its flock. Bird is now hiring for a slew of remote and in-person positions across departments at its Santa Monica headquarters.
The company expects to pocket $188 million in revenue this year with a view toward profitability in 2023.