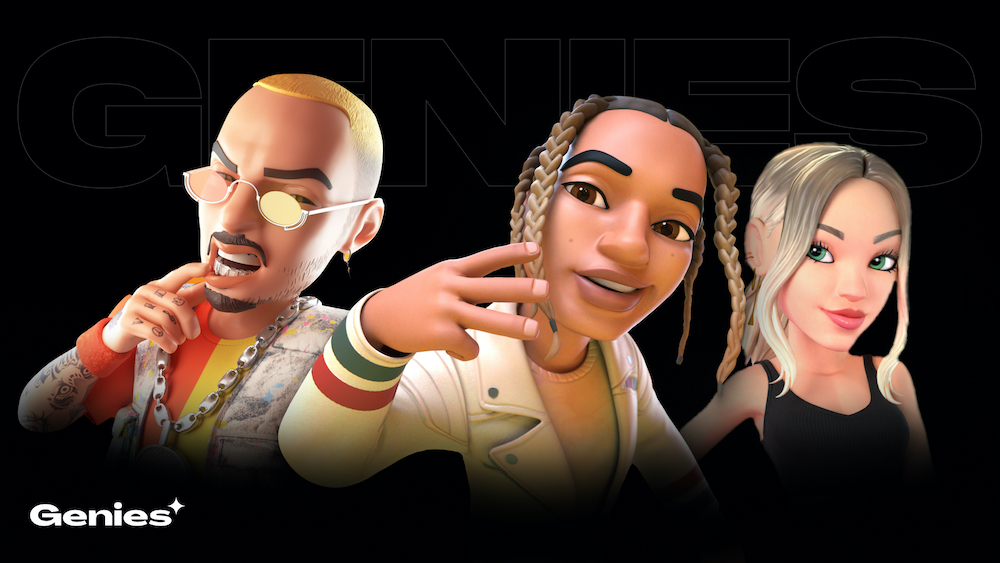 Venice-based avatar technology company Genies announced Monday that it raised $65 million in a Series B led by BOND.
Over the past two years, Genies has worked with a wide range of celebrities to create custom digital avatars for album releases, song drops and more. The company has worked with top-billing talent like Rihanna, Cardi B, J Balvin and Justin Bieber. The star-studded list doesn't stop there, songstress Camilla Cabello is listed as one of the company's investors.
Now, Genies is beginning to roll out the beta version of its platform for consumers. The consumer experience will enable users to create customized digital characters with the option to choose their own hair style, body type, clothing and accessories. Each Genie avatar starts with a digital closet full of 50 items to pick and choose from.
Once an avatar has been created it can be turned into a gif via a software integration with Giphy. Once that's done, you're all set to toss it into iMessage to share with friends and family.
"The internet was initially created as a safe place to be your fully authentic self. Lately, we've gotten away from that," Akash Nigam, CEO of Genies, said in a statement. "We believe that avatars are able to help swing the pendulum back to the internet's founding philosophy and enable humans to harness and express emotions in unique, authentic, and therapeutic ways."
Genies also provides its users with the option to purchase limited-edition items in its digital marketplace. Later this year, the company is set to launch a secondary marketplace, which will enable consumers to buy, sell and trade digital wearables.
The new marketplace will be launched with the help of Dapper Labs' Flow. Flow's blockchain has been used to power NBA TopShots and CryptoKitties. The companies both offer up a range of non-fungible tokens (NFTs) for users to buy, sell and trade. Genies will set out to do the same with its own range of digital goods.
Following the latest raise, Genies aims to expand its network of marketplaces as well as the size of its team.
"You can expect us to be over 100 employees after this hiring phase post-round," a spokesperson for the company wrote in an email to Built In.
Moving forward, the company expects virtual identities to lead the way in terms of digital communication, commercialization and monetization.
Genies has raised over $100 million in venture capital financing to date, according to the company. Additional investors Polychain, Amplo, Foundation Capital and RedSea Capital participated in the round, among others.