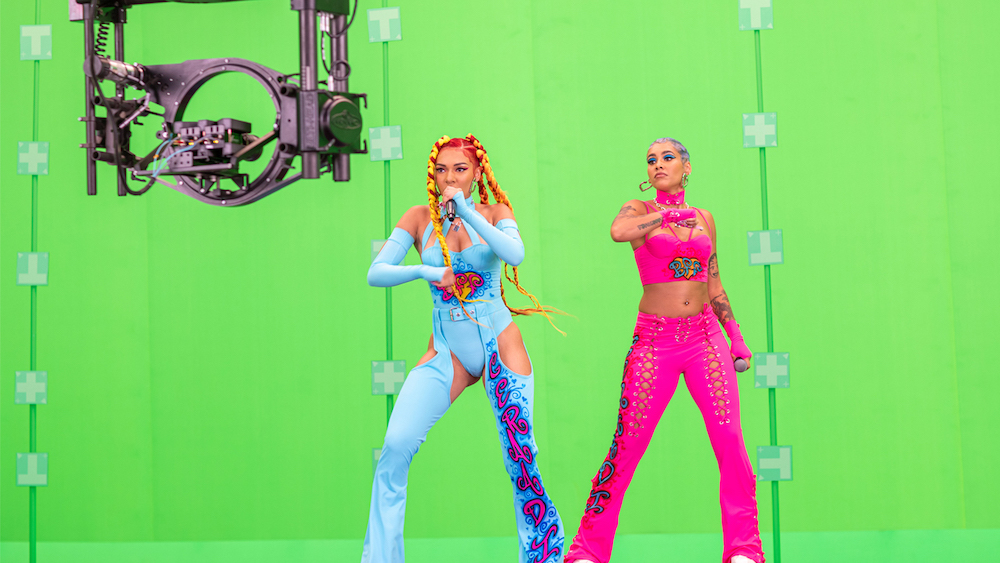 Remember concerts? Those were fun. Who knows when the next one will be, but one Los Angeles-based startup is working to bring back the thrill of live music events via virtual reality.
AmazeVR's immersive concerts place viewers in the "front row" for a performance from their favorite artist.
Typically when musicians tour they hit some of the world's largest cities and countries, which can leave fans that live outside of those areas feeling left out. AmazeVR aims to fill the void for those fans by bringing them virtual concert experiences via pop-up events that feature VR headsets.
The company hosts additional virtual concerts on its haptic seat-enabled bus. If you prefer to remain stationary, AmazeVR also hosts events at movie theaters.
Founded in 2015, the company has been gaining traction due to pandemic-related closures and event cancellations. On Thursday, the virtual reality platform announced that it raised $9.5 million in fresh financing to bring its immersive concerts to the masses.
It seems as though AmazeVR has stepped up to the plate at the perfect time. The global live music industry lost $18 billion in 2020, according to research by PricewaterhouseCoopers. And though music venues were among the first categories of businesses to close due to the pandemic, they will likely be among the last to reopen in full.
"Working closely with artists and labels over the past several months, it has become apparent that AmazeVR has the potential to take the music industry into the future while completely reinventing the fan experience," Ernest Lee, co-CEO of AmazeVR, said in a statement.
Following the latest raise, the company will continue to build out its artist pipeline and seek broad distribution agreements to bring its concerts to fans worldwide, according to Lee.
AmazeVR recently collaborated with Roc Nation duo Ceraadi for its debut virtual concert and has several others currently in the works.
"As more and more consumers gain access to VR technologies — be they through headsets, theaters, or even their phones — there is enormous potential for immersive concerts," Lee continued.
AmazeVR has raised $15.8 million in financing to date, according to Crunchbase.
The round was led by Murex Partners. Additional investors We Ventures, Bass Investment, and Dunamu & Partners participated in the round, among others.