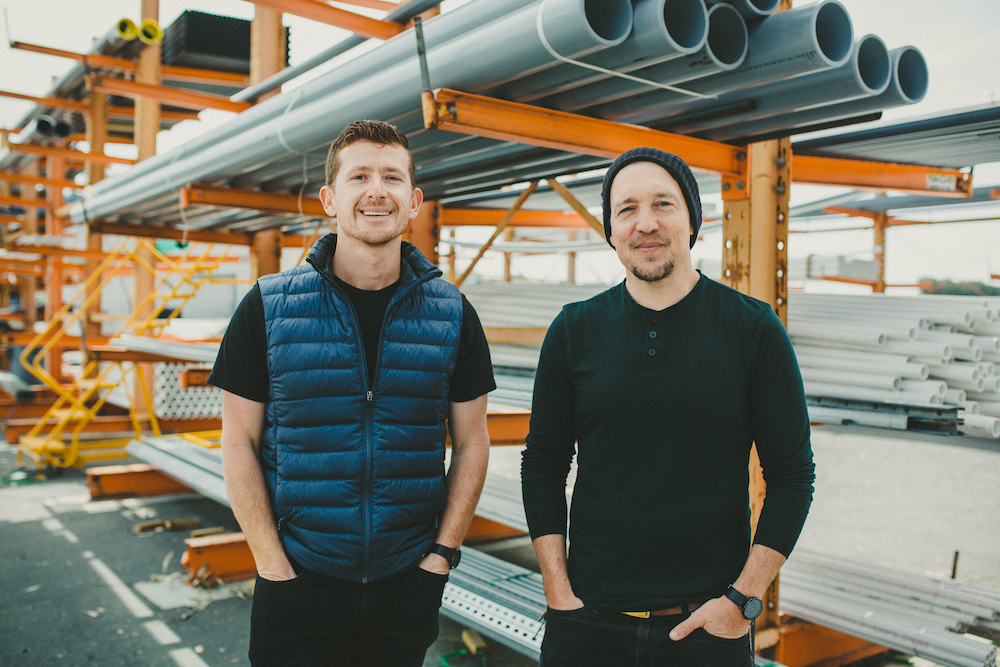 With e-commerce on the rise during the pandemic, companies across every industry are focused on delivering their goods speedily and efficiently. For construction wholesalers specifically, the pandemic has highlighted the need for a reliable source of supplies and materials that can be delivered at the last minute.
As a result, those in the construction industry have been forced to adapt and innovate at record speeds.
One of the companies spearheading such innovation is Los Angeles-based shipping logistics startup Curri. Last week, the company announced that it raised $6 million in a Series A to continue expanding its last-mile delivery fulfillment service.
Curri enables construction workers to get supplies delivered to them on demand or at a pre-scheduled time. The company delivers everything from heavy machinery and large appliances to pallets and pipe bundles. Items can be delivered by car, truck or flatbed, and users can reserve materials and select their preferred delivery method on Curri's mobile app.
Last-mile delivery is typically fragmented. Wholesalers usually rely on a web of in-house fleets or local couriers to finish out a job which, in turn, can lead to more mistakes and miscommunication. Curri's service aims to eliminate roadblocks, centralize shipping procedures and speed things along for everyone involved in the process.
"Last-mile delivery logistics is the last step of the process and key to customer satisfaction. It is also both the most expensive and time-consuming part of the shipping process," a spokesperson for the company said in a statement.
Curri's platform monitors delivery touch points and provides users with real-time notifications pertaining to the status of their shipment.
"Suppliers who don't have the ability to make urgent, on-demand, or long-distance deliveries are leaving sales on the table and risk losing customers and business to suppliers who do. Fleet Augmentation is the secret weapon of suppliers who care about getting material in their customer's hands, fast," Matthew Lafferty, co-founder and CEO of Curri, said in a statement.
Curri plans to invest the additional capital in expanding the size of its team. The company is currently on the lookout for dozens of drivers to join its nationwide delivery fleet.
Founded in 2018, Curri launched in all 50 states last spring. When Built In last spoke with the company last May, the "Uber for construction companies" said it was experiencing a rapid pace of growth. The company plans to widen the range of services it offers on its platform as it continues to scale.
"We were already growing, but we started growing faster because of this. What it's doing is squeezing growth trajectories that would have taken two to three years into a single year,"  Lafferty told Built In last year. "The industry wants to be more, it has a desire to be more efficient. I just think the timing was right for something like this."
Curri has raised $6.2 million in financing to date, according to Crunchbase. The Series A was led by Brick & Mortar Ventures with additional participation from Rainfall Ventures and Initialized Capital.