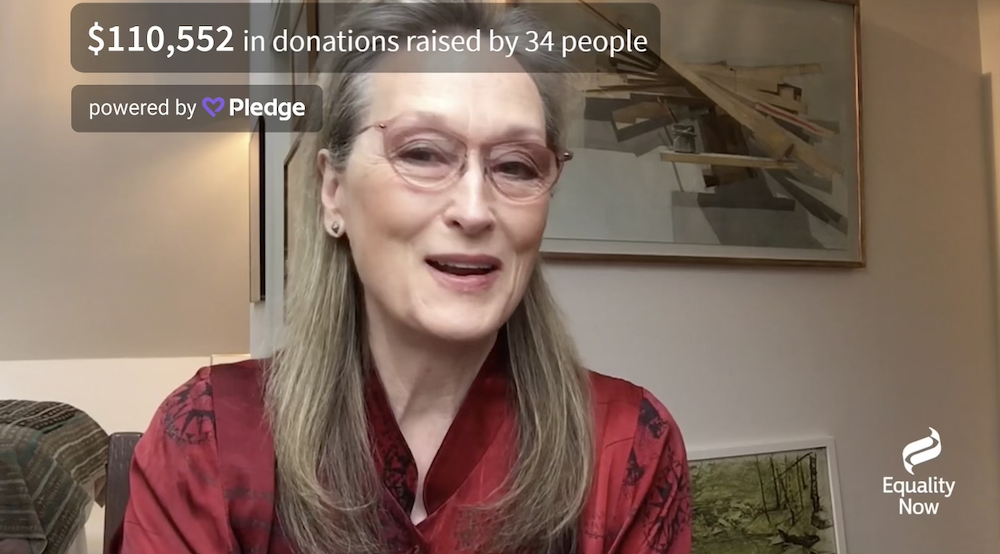 Following a politically charged year and a pandemic that has highlighted several existing social issues in the United States, many have been left to wonder how they can get involved and effect change. The easiest answer? Put your money where your mouth is.
Venice-based fundraising platform Pledge has set out to help people do just that. This week, Pledge announced it added $3 million to its seed round to continue helping individuals, companies, nonprofits and VC firms fundraise for the causes they care about.
The company formerly known as Pledgeling chose to rebrand prior to the announcement.
The fresh capital brings the total for the round to $12 million and will be used to launch the company's newest fundraising product, PledgeCam.
PledgeCam is a virtual camera application that aims to bring interactive fundraising to online events. PledgeCam operates telethon-style, with a text-to-donate box in the lower left corner of your screen, the total amount raised at the top and live updates on recent donors in the upper right.
PledgeCam drives 50 percent more audience engagement than virtual events that choose to opt out of using the tool, according to the company.
"People have a stronger desire than ever to align themselves with mission-driven organizations, to push for social responsibility, and to affect change that matters to them," James Citron, CEO of Pledge, said in a statement. "We make it super easy to turn that intention into action, powering generosity across all of today's digital and virtual platforms."
PledgeCam fully integrates with a variety of video platforms including Facebook Live, Google Meet, Twitch, YouTube and Zoom.
Attendees of PledgeCam-enabled events can donate to a cause with a credit card, Apple Pay or Google Pay. Donations are immediately processed and tax receipts are available within seconds, according to the company.
"As we continue to enable people in the United States and internationally to play their part in solving some of the world's biggest problems, we're looking forward to growing our team and maximizing our global impact," Citron continued.
Pledge powered more than 150,000 fundraising events in 2020. The platform has joined forces with numerous celebrities including Meryl Streep, Oprah, Ariana Grande, Ringo Starr and Garth Brooks.
Pledge hopes to continue that momentum in 2021 and is expecting to raise over $100 million in donations this year, according to the company.