While plenty of people still put on their best blazer or lucky socks for interviews around the country, such interactions look markedly different today than they did a few months ago. Many organizations that are hiring tech professionals are holding virtual, rather than in-person, interviews and onboarding employees remotely. 
In LA, open positions come in the form of data and analytics, operations and developer roles at companies like Relativity Space, Tapcart and FightCamp. 
Hiring managers at the 3D-printing, marketing, and at-home workout companies, respectively, offered a behind-the-scenes glimpse into their employer's culture, coolest projects and professional development opportunities. Despite the current climate, they said that support from teammates and leaders has never been stronger.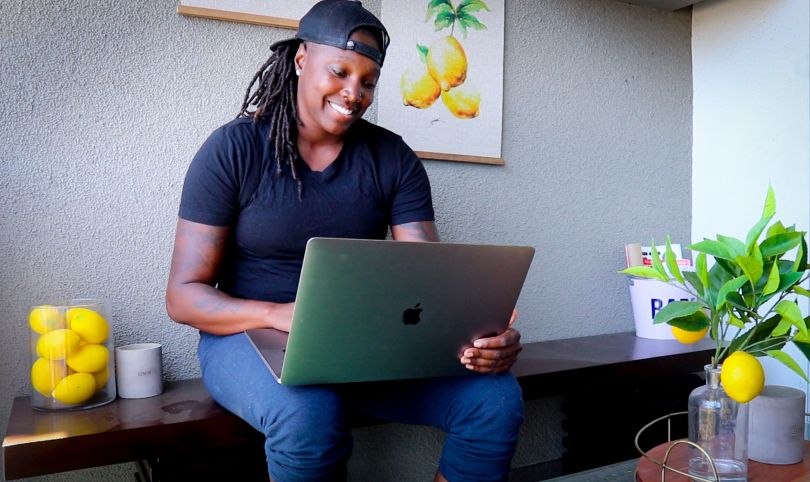 What they do: FightCamp offers users at-home, interactive boxing workouts. The Y Combinator-funded company's motion trackers calculate personal output based on speed, technique and intensity.    
FightCamp's company culture in one word: Passionate. "I've never worked with a team,  let alone side by side with a CEO, who is so driven and focused on offering customers and employees the best," Head of Customer Support Natasha Puckett said. 
For example, in addition to her leading role on the support team, Puckett is on a path to contribute to content and production work. When she first started at FightCamp, she expressed interest in that side of the business. As a result, she's been given access to professional video editing tools and resources necessary to expand her knowledge.
"Leadership even provided me with a brand new Mac, editing software and classes.  How many companies will do that for you?" Puckett asked. 
 The coolest project Puckett has worked on recently: A photo shoot for their new apparel launch. "I was in charge of capturing the behind-the-scenes footage," Puckett said. "I then turned that footage into a really dope edit and presented it to the team. The head of our content team was so impressed by it, he posted it on our official Instagram page. In addition, our head of production gave me direct feedback frame by frame, shot by shot, helping me to become a better videographer and editor."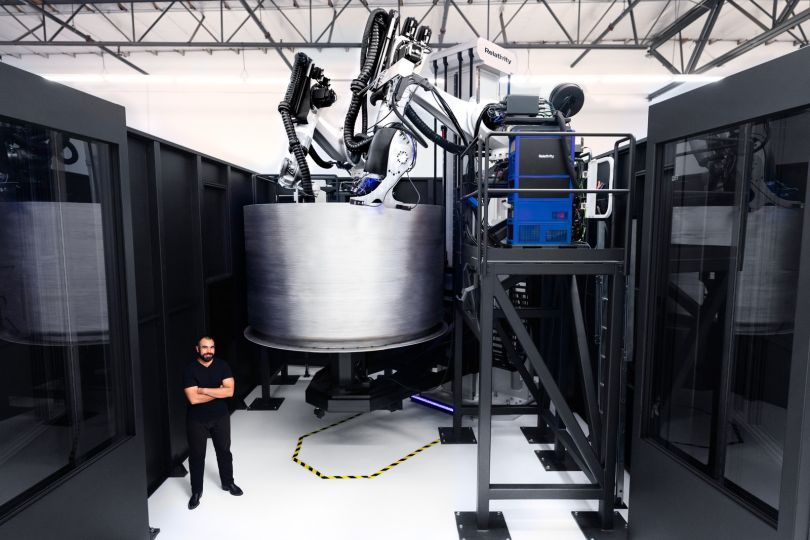 What they do: Relativity Space is automating aerospace manufacturing. The team operates production, test and launch sites across the U.S. to allow commercial and government customers greater launch flexibility.  
Relativity Space's company culture in one word: Adaptive. "We stressed adaptability back when there were just 10 of us in a warehouse," said Lead Materials Engineer Sam Tonneslan. "As a small company, we've had to pivot dozens of times based on setbacks, big wins and everything in between." The materials engineering team has exposed themselves to new companies, technology and ideas for how to improve the 3D-printing process. 
"I feel empowered to pursue new ventures at all times to get Relativity closer to its first launch," Tonneslan added. 
Professional growth opportunities: "I've benefited from coaching sessions with industry veterans who have joined Relativity," Tonneslan said. "Leaders at the company have built other successful companies from the ground up. They're eager to share their learnings with younger peers to pass on knowledge and make our team better."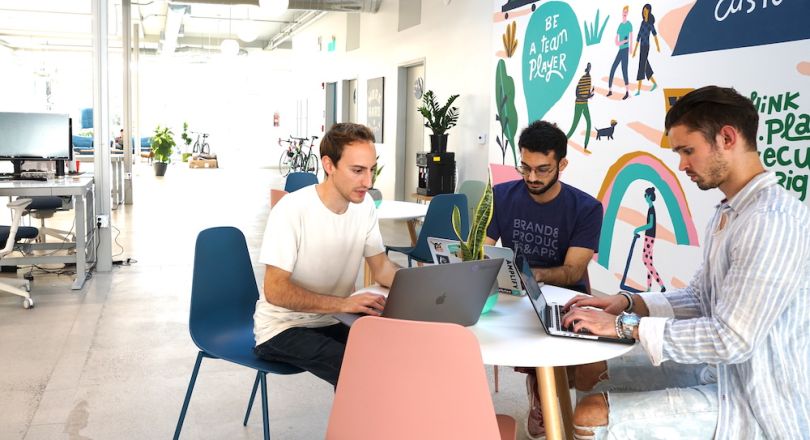 What they do: The Tapcart team helps customers build a brand presence on mobile platforms. Founded in 2017, the company is meant to help users design, launch and manage apps — no coding knowledge required.  
Tapcart's company culture in one word: Unstoppable. "Having been with the company from the very beginning, I've seen it all," Implementation Manager Sahand Ansari said. I've been through all of the trials and tribulations one can imagine, but nothing has stopped us. We've always had one goal: to dominate mobile commerce through app development."
Professional growth opportunities: The ability to work alongside industry leaders and top merchants globally. "I started as an intern before we even had a product available to sell on our website," Ansari said. "We were a logo, a landing page and a dream inside a four-person office at WeWork here in Santa Monica." 
In that position, Ansari was able to build the business alongside founders Eric Netsch and Sina Mobasser, who he said helped him learn as he developed his career.
"In just three years, I've earned the right to call myself a Shopify expert and a walking encyclopedia of all things Tapcart," Ansari said. "We're now almost 40 employees."