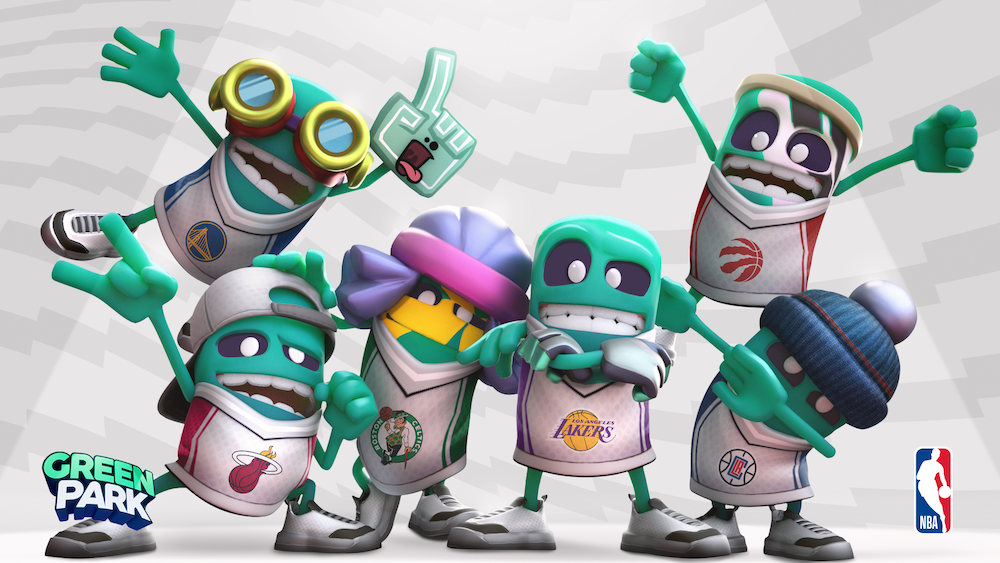 GreenPark Sports wants to be the "metaverse" for sports fans. The LA-based startup has created an online world where sports and esports fans can interact, design avatars, play minigames and participate in other sports-adjacent social experiences. And although the GreenPark Sports universe is digital, it just got one step closer to the real world of sports.
This week, the company announced a new partnership with the National Basketball Association. This allows GreenPark to use officially licensed jerseys, customizations and create other content based on the NBA's roster of players and teams — making it a more official fan experience.
"We are always looking for innovative and engaging social gaming experiences to bring to our fans," Adrienne O'Keeffe, the NBA's associate VP of global partnerships, said in a statement. "We believe GreenPark has created something truly unique for NBA fans around the world and are excited to be a part of the platform at launch."
With the NBA announcement, GreenPark Sports also announced the closing of its $14 million Series A funding round, which was led by Galaxy Interactive.
This new funding will be put toward development of the GreenPark platform, and will allow the company to partner with other leagues and increase its global publishing presence. In addition to the NBA, GreenPark also partnered with the League of Legends Championship Series — the premier professional League of Legends esports league in North America — earlier this year. GreenPark also hopes to partner with other official sports and esports leagues.
The Series A and NBA partnership both put the company closer to the launch of its flagship app, which is slated for Q1 2021. The company says that more details about this app will be announced in the near future.
"It's a huge honor to have an organization like the NBA 'buy-in' to our vision for the Future of Fandom," Tony Grillo, GreenPark's VP of business operations, said in a statement. "We're looking forward to collaborating with them on future initiatives and are excited to see how the GreenPark community responds to basketball fandom."