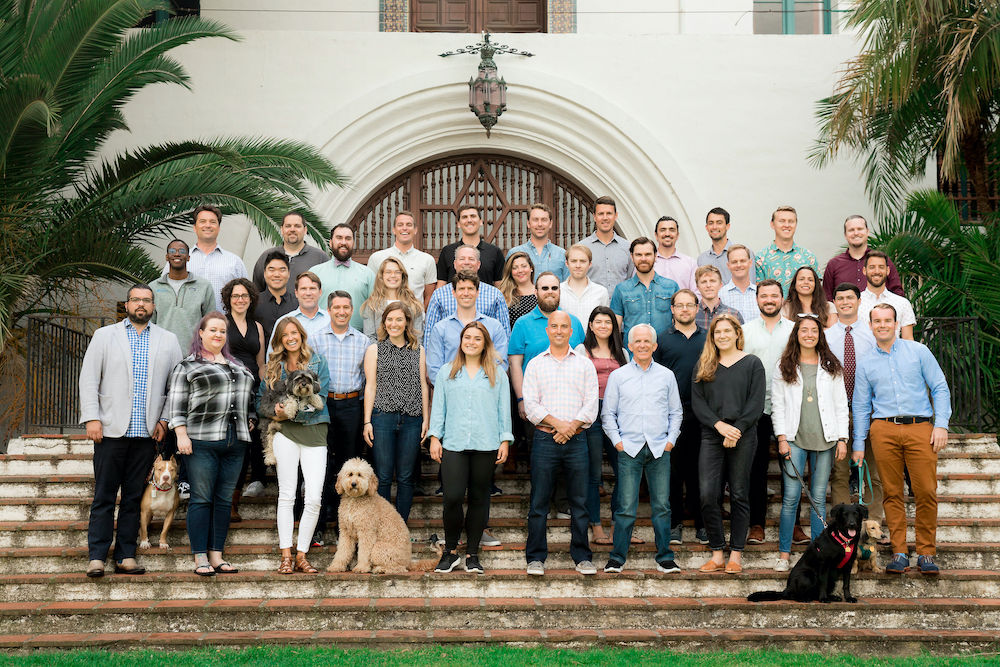 Santa Barbara-based healthtech platform Well Health is looking to revolutionize the way patients interact with their healthcare providers, throughout the entirety of the care cycle.
The Well platform helps to foster conversations between patients and healthcare organizations through secure, multilingual messaging via text, email, telephone and web chat. The platform aims to be there every step of the way for patients, from initial doctor referrals, to appointment scheduling and follow-ups, pharmacy pick-ups and more.
"This year everybody has had to go remote, so all of the health systems and the private practices are realizing that they need a more seamless method for interacting with their patients. They can't rely on the old school-brick phones, snail-mail process, which has really plagued this industry for decades," Guillaume de Zwirek, founder and CEO of Well Health, said in an interview with Built In.
The company announced Tuesday that it raised $45 million in a Series C round led by Lead Edge Capital to provide healthcare patients with new pathways of communication. The latest round is the first fundraise the company has made public since its founding in 2015.
"For me, success really has never been in raising money," de Zwirek said. "Success has always been in solving real problems and solving for the gaps in our industry to make patients' lives significantly better. Success is making the lives of our frontline workers significantly better."
De Zwirek decided to move forward on announcing the latest round to give prospective team members confidence that they would be walking into a company with good financial backing during a time of great economic stress around the United States.
The company will use the fresh capital to vastly expand the size of its team and further invest in product research and development. According to de Zwirek, the 160-person company plans to more than double the size of its team by the end of next year. While the company is primarily looking to hire those based in Santa Barbara, remote roles are available as well.
"We hire for passion, around a mission. Hiring great people has always been our focus," de Zwirek said. "Growth follows when you bring people in who are in it for the right reasons, who bring the right skills and really want to make a difference in an industry that needs a lot of help."
The platform has reached over 31 million patients to date, according to the company. It has also witnessed 100 percent cumulative annual growth every year since its founding. The company has already passed that number this year, and de Zwirek said it's due in part to the strength of Well's company culture.
"We're not building this company to have a quick exit or sale to private equity," de Zwirek continued. "We really want to meaningfully change the way healthcare is run, which means doing the best for patients, doing the best for our customers, and hiring strategists on our end to help guide our customers through the best workflows."
Moving through the pandemic, the company's mission remains the same as it looks to continue this momentum.
"It's honestly going to be what it was before the health crisis, which is to make the experience of interacting with your healthcare providers seamless and frictionless," de Zwirek said. "That is what drives us. We want healthcare to become the best industry in terms of customer service."