What company doesn't want to hire candidates who are highly skilled individuals at the top of their game? Once, words like "rockstar" and "guru" dominated job postings, painting a picture of companies seeking nothing but the cream of the crop. 
But dig a little deeper — does having an uber-talented workforce necessarily mean great progress?
To the leaders at Prodege, a leading online consumer-rewards platform, building innovative new solutions doesn't mean relying solely on top-notch talent. The key to finding success is in how well these individuals work together. 
"One person by themselves — no matter how talented they are — can only do so much," said Leibel Hecht, a lead software developer at the company. "When you're siloed in your own environment, you aren't really helping your teammates out — and they're not helping you out."
 
Without teamwork, we wouldn't be able to succeed."

This belief is so firmly held at Prodege that "teamwork" is one of the company's core values. And, according to employees, it's a value that is instrumental to the company's success. Stephanie Uzoho, a recruiter and human resources coordinator, said that the ability to easily collaborate with her peers has allowed her and her team to effectively act on common goals that move the company forward. 
"Without teamwork, we wouldn't be able to succeed," Uzoho said. "We all need to be on the same path with each other, which has become even more apparent during this unprecedented time of transitioning to a fully remote workforce."
In theory, the concept of teamwork is straightforward: work together. But to effectively do that, there has to be a series of solid systems in place, intertwined with cultural behavior, business practice and everyday workflows. It also requires transparency, trust and accessibility. 
Three members of Prodege's team — all from seemingly disconnected areas of the company — sat down with Built In LA to talk about what teamwork looks like in practice, how leadership has made collaboration possible and how it's shaped the company culture. 
What they do: Prodege a leading online consumer-rewards platform is comprised of leading consumer brands — Swagbucks, MyPoints, ShopAtHome, InboxDollars, MyGiftCardsPlus, CouponCause, and Upromise — which deliver engaging content and valuable savings and rewards to more than 120 million members worldwide. Prodege's complementary suite of business solutions helps merchants and brands boost engagement with consumers by making it easy to gather insights, listen to their audience and gain further exposure to drive brand loyalty. 
Where are they located: El Segundo 
Notable clients: Hulu, General Mills, Macy's, Deloitte, Target, BarkBox and more.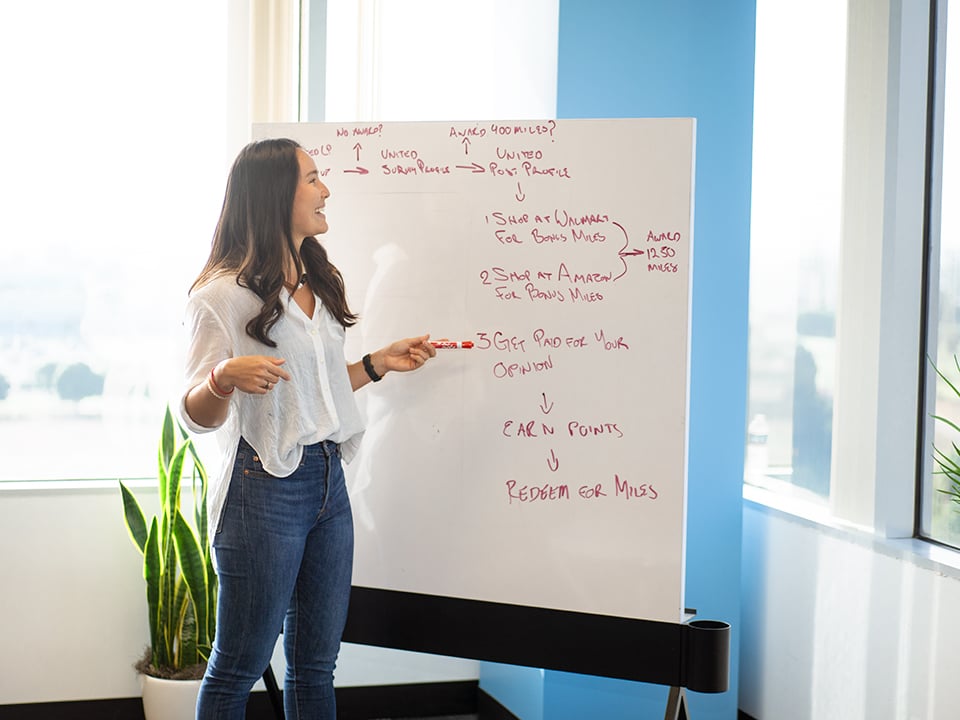 What does teamwork look like in your day to day work?
Senior Account Manager Kendal Kurata: We're all working toward the same goal. I think teamwork as a value creates trust and support within a group. For example, I had a doctor's appointment early in the day today, so I asked my teammates to cover for me on a few different projects. There's a lot of trust involved in being able to lean on your team — even when they don't necessarily know all of the ins and outs of your specific clients. But at the end of the day, that trust really moves the business forward.
Recruiter and Human Resources Coordinator Stephanie Uzoho: I went through a similar situation. My boss needed to take time off during our hiring surge and the coordination of our all-hands meeting, so I took on the majority of her workload to make sure that everything was getting done. We had a lot of people sending us resumes and had to schedule interviews with these candidates, follow up with the interview panels for feedback and put together offer letters. Usually, my boss and I will partner on these tasks together, but due to her being away, I jumped in and took on a lot of these tasks. To me, there was a lot of teamwork going on there.
Lead Software Developer Leibel Hecht: When I think about teamwork, I think of two aspects. There's teamwork within my team, and with the other teams that I collaborate with. Sometimes on technology teams, there's a very narrow funnel: You have a business person, a product person and a tech person, and there isn't a lot of intercommunication. But throughout Prodege, there's a lot of quick communication and collaboration, especially when you're stuck on something. 
On my team, we do Zoom code reviews together and pair programming. One of us will share our screen and we'll work on projects together. That way, we get things done better and faster, and we all learn a lot. It's definitely something that requires buy-in from everyone, but I think it works because this concept of teamwork is really ingrained in us.
How does teamwork help the company move the needle forward?
Uzoho: Communication plays a big role. For my team, we have daily morning meetings where the whole HR team comes together, even if it's just for 15 minutes, just to be able to chat about what we're all working on or if we need help with anything. It's important for us to just share our strengths and our knowledge to get everything done. 
We don't have team members who have the mindset of, "That's not my job." We're all part of a team that's just always willing to jump in and help or provide any feedback or opinions on anything, whether it's a communication going out about promotions or check-in surveys. It's been really helpful. 
 
We don't have team members who have the mindset of, 'That's not my job.' We're all part of a team."

Kurata: Prodege does a really good job of allowing for an open exchange of ideas, which really fosters teamwork. Gathering viewpoints from a diverse group of people with different day-to-day tasks to find the solution to a business challenge encourages everyone to come up with their own ideas and thoughts.
What does teamwork look like now as you work remotely?
Hecht: Toward the beginning, there were definitely some challenges, but everyone was pretty open to change. We've been embracing modern tools like Slack, which we use to message even more senior members rather than having to communicate in an email. We're also OK when there's a baby screaming in the background of a Zoom call. No one would ever complain if you had to go take the kids on a walk while taking a call or if you have to keep your camera off in a meeting. Everyone is supportive of one another.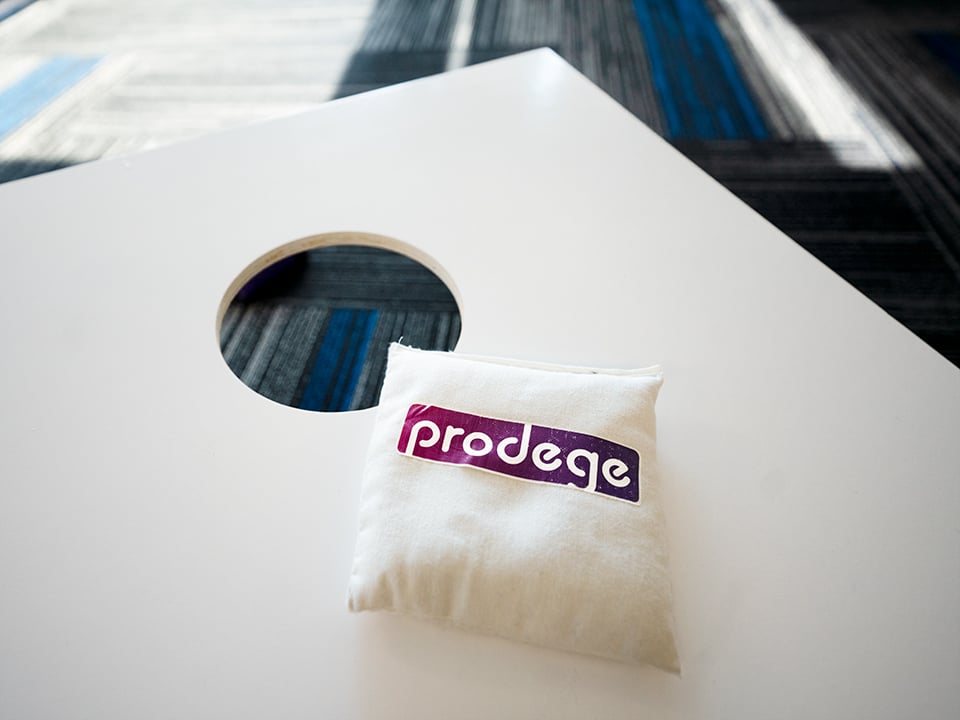 Tell us a little more about cross-collaboration. What does that look like for you?
Kurata: One small example of our cross-collaboration was when my team was working with the customer service team. There was a project we did for a client that was pretty big but required a new form of onboarding, which altered the terms of how participants could be qualified or disqualified from a survey. After collaborating on the user experience, we ended up creating a one-time distribution for that specific project that participants could write into.
We worked with the customer service team to make sure that they were aware and prepared for the distribution, with a script of what to say and how to respond to members that write in. That also shows the amount of care and time that goes into one project for a client.
Uzoho: For me, I pretty much own the onboarding process for all of our new hires. That means I'm constantly reaching out to different individuals across the organization. There's usually a lot of moving parts to ensure that everyone is set up and prepared for their first day at Prodege. In terms of cross-collaboration, I am always in communication with our IT team. 
We need to make sure that the date for new hires to start works for IT, ensure that they have all of the equipment they'll need, and that someone's going to be available on the new hire start date to do orientation and get them all set up. I also spend time making sure that our IT team is in contact with the new hires' hiring managers and the team so that they know exactly what's needed in terms of equipment and access to different software licenses.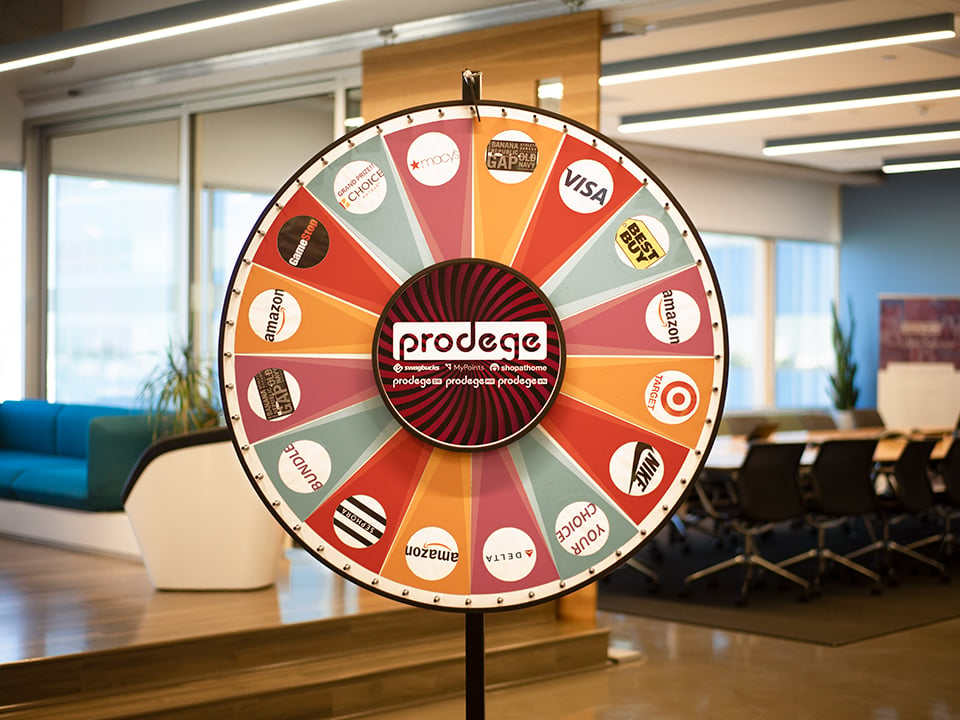 What are some things Prodege does to ensure teamwork is possible? 
Uzoho: When you have transparency within a company, it opens up the lines of communication, allowing people to be more trusting. We have quarterly all-hands meetings where we all get together and chat about the highs and the lows of the quarter. We talk about the financials, any updates about products or services, or any new acquisitions that we think that may be coming our way. With leadership offering these high-level details to all, it makes the team all the more invested in striving for success day in and day out.
From an HR standpoint, we also send out surveys to get a pulse on how the workforce is feeling where they are. Our monthly anniversary lunches for everyone who's ever been hired in say, October, allows for a group to tell us what we're doing really well and what we can improve on. I take notes and share them with our leadership team, who can implement changes to improve things if needed.
 
When you have transparency within a company, it opens up communication and people are more trusting and trustworthy."

Hecht: Some companies may preach teamwork, but if the senior leadership team isn't transparent and only communicates amongst themselves, it makes it difficult for teamwork to actually trickle down. But at our company, our leaders really are transparent when it comes to numbers or why they made certain decisions. And that definitely helps us see that they're actually serious about teamwork. And they're available: Our CEO and Chairman, Chuck Davis, often says that he's always here for us. Before COVID, his office door was always open — you could knock or email him any time.
Kurata: They really allow for an open exchange of ideas from the top down and that ultimately spreads across the team. I never feel intimidated by anyone's title, and I feel comfortable asking anyone questions. To me, that's awesome because it means I don't have to strictly go to one specific person on the team — I can ask whoever is available for help.