Prodege is in the business of giving back.
For consumers, this means taking part in popular rewards programs — Swagbucks, MyPoints, ShopAtHome and most recently, InboxDollars — to earn cash and gift cards while taking part in activities that they would already be doing anyway. Prodege employees get all of the above, plus some great perks you can only find in the office. 
Whether it be for a work anniversary or birthday, Prodege employees are awarded gift cards, reward points and an opportunity to share a meal with the CEO and president to mark the occasion — that's in addition to quarterly perks like a $50 stipend for each employee to donate to whichever charity they see fit.
We talked to a team member at Prodege to learn more about how they embrace — and benefit from — the company's generosity.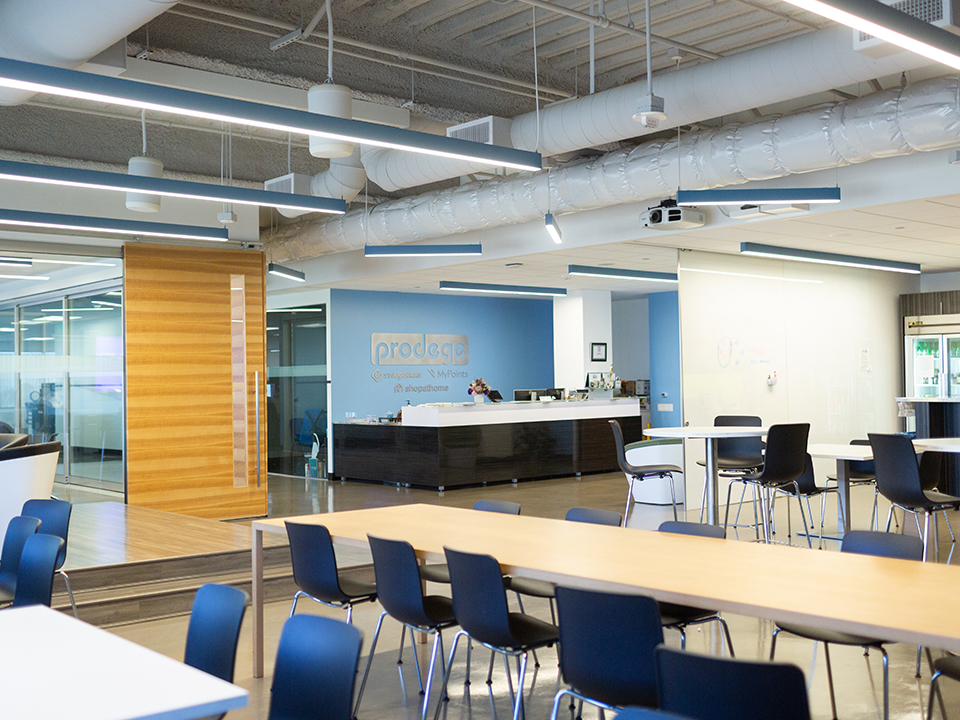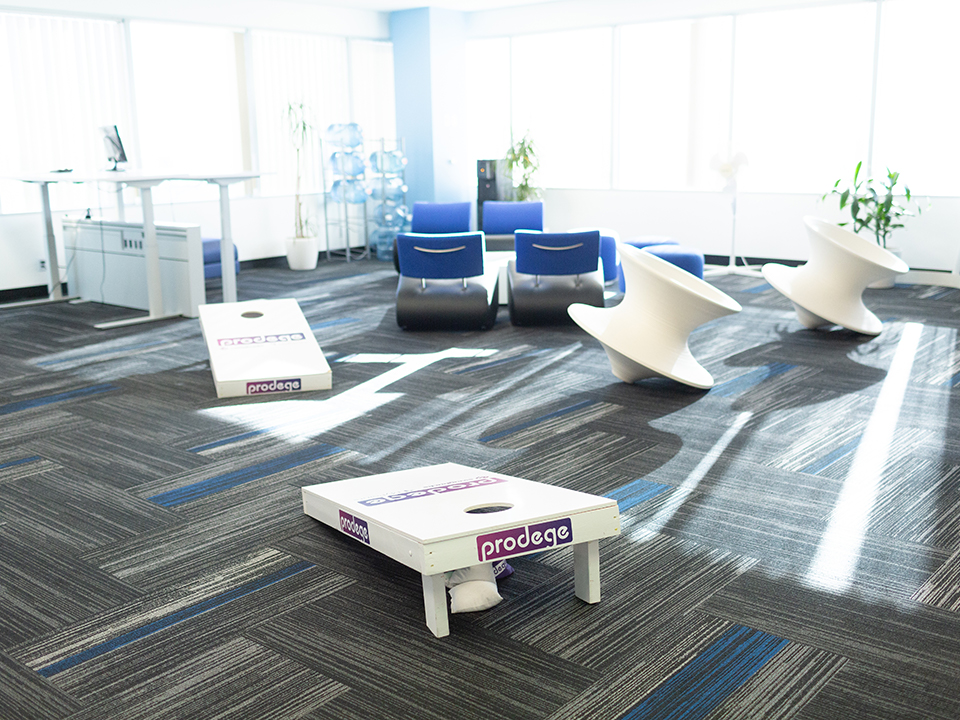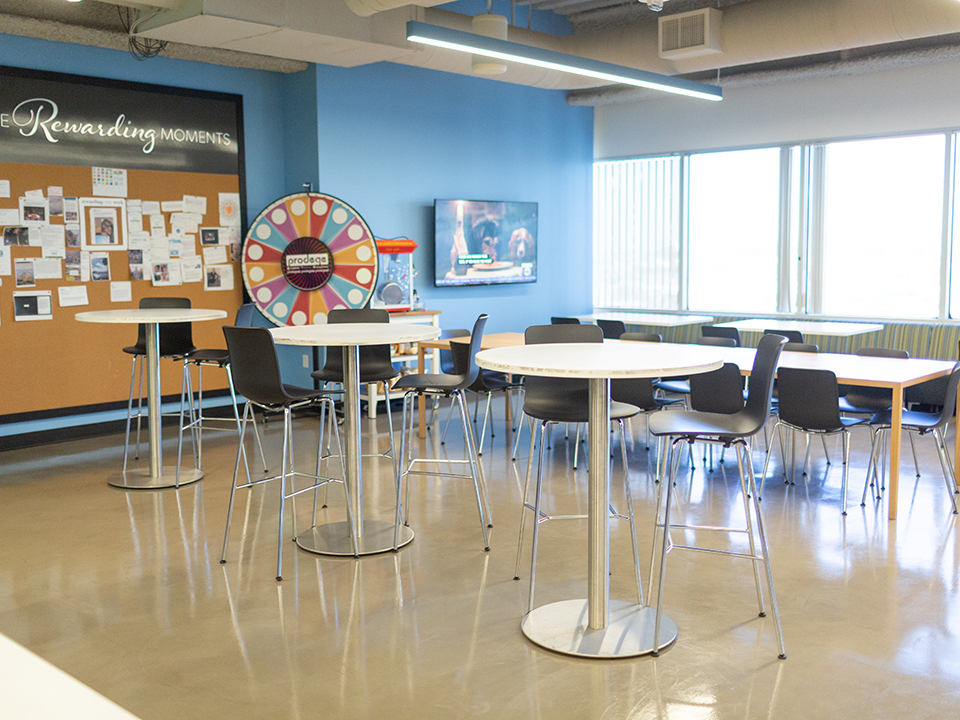 FOUNDED: 2005
EMPLOYEES: 262 total, 146 local
WHAT THEY DO: Prodege offers global marketing and market research solutions that helps brands and agencies boost engagement with an audience of millions, who use Prodege's reward platforms to earn rewards — like cash and gift cards — for the everyday things they do online. 
WHERE THEY DO IT: Headquarters in Los Angeles, with operations in San Francisco, Chicago, Denver, Dallas, London and Minnesota.
FARE THEE WELLNESS: In the spirit of wellness, Prodege provides employees with access to a wellness room and in-office events to relieve stress, such as chair massages, yoga and meditation. If bike pedals or a treadmill at your desk is more your pace, Prodege is more than happy to accommodate.
CAUSE TO CELEBRATE: Whenever a Prodege employee has an anniversary, they are invited to have breakfast or lunch with the CEO or president. Milestone anniversaries are also recognized quarterly in front of the entire company.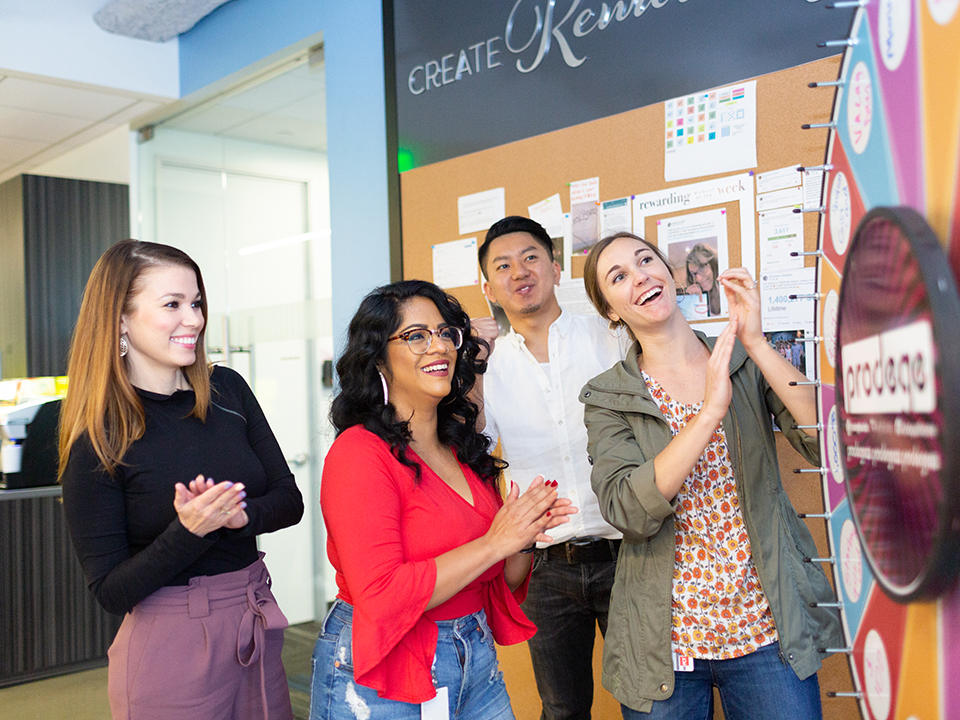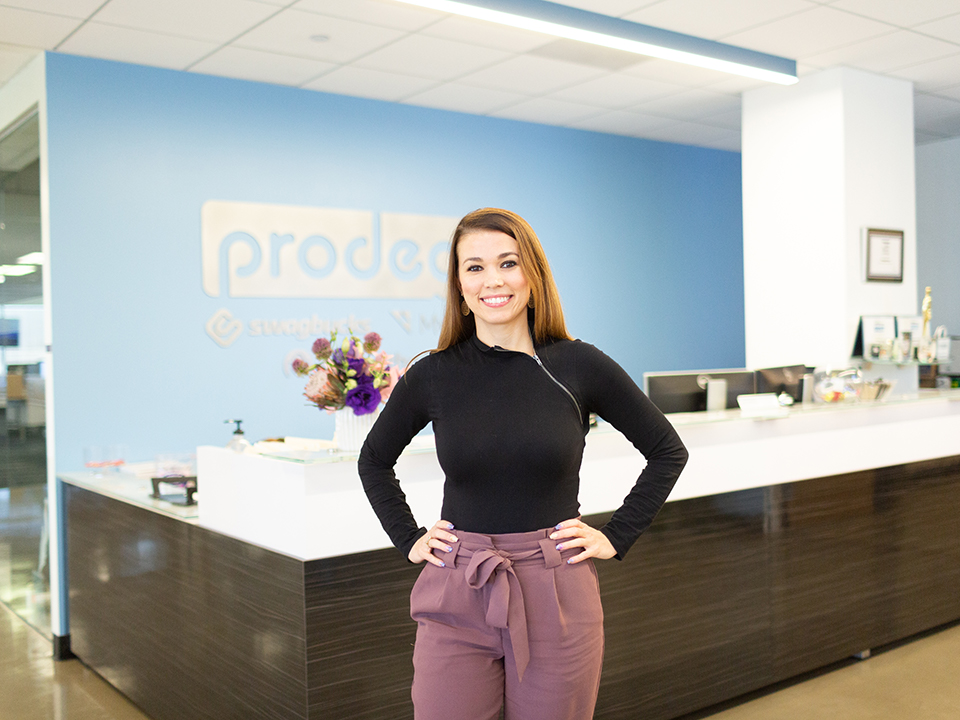 Nicole Schumann, Sr. Director, Promotions
Meet the brain behind many of Prodege's most successful engagement strategies. Nicole is the first person many of Prodege's 10+ million social media followers engage with through weekly contests and live streams as well as at public events. 
You joined Prodege eight years ago. Can you speak to some of the growth you've seen in that time? How is the company different now than it was then?
One of the reasons that I still love coming into work every day is that, at the heart of it all, Prodege is still a company that embodies the core values that it had eight years ago. We want to create rewarding moments for our members day in and day out and that is something we still take to heart. 
However, in order to make that mission statement still applicable today, we've taken the time to know our members, see how they engage with the site and innovate to ensure we're making the site the best online rewards site out there. 
Given your role, you're often the first person customers come into contact with at Prodege. How do you ensure that you embody Prodege's personality, values and philosophy in these interactions? 
One of my favorite roles at the company has been engaging with our members through a weekly Facebook Live segment with my co-host, Hal Lublin. We get to highlight deals that we have running on our site, taste test popular subscription boxes and talk to our members about various promotions. We've even had the opportunity to highlight members' achievements and create donation drives for our members who have encountered tough times.
 
One of the reasons that I still love coming into work every day is that, at the heart of it all, Prodege is still a company that embodies the core values that it had eight years ago."

All-hands meetings can easily become routine, with a couple of people talking to a whole room for an hour. But we hear that Prodege's all-hands meetings are more unique and interactive. Could you explain how?
Our all-hands meetings are something I look forward to every quarter. I love that different employees throughout the company get a chance to speak to everyone and discuss the projects their team has been working on. I also really enjoy that we highlight employees' tenure at the company and reward that with gift cards and cash — and a bobblehead for those that have been here for 10 years. 
But the thing I love most about our all-hands meetings is that after each one the company gives $50 to each employee to donate to a charity of their choice. Because of Prodege, I have been able to donate over $1,500 to a charity that is near and dear to my heart, the Wounded Warrior Project.