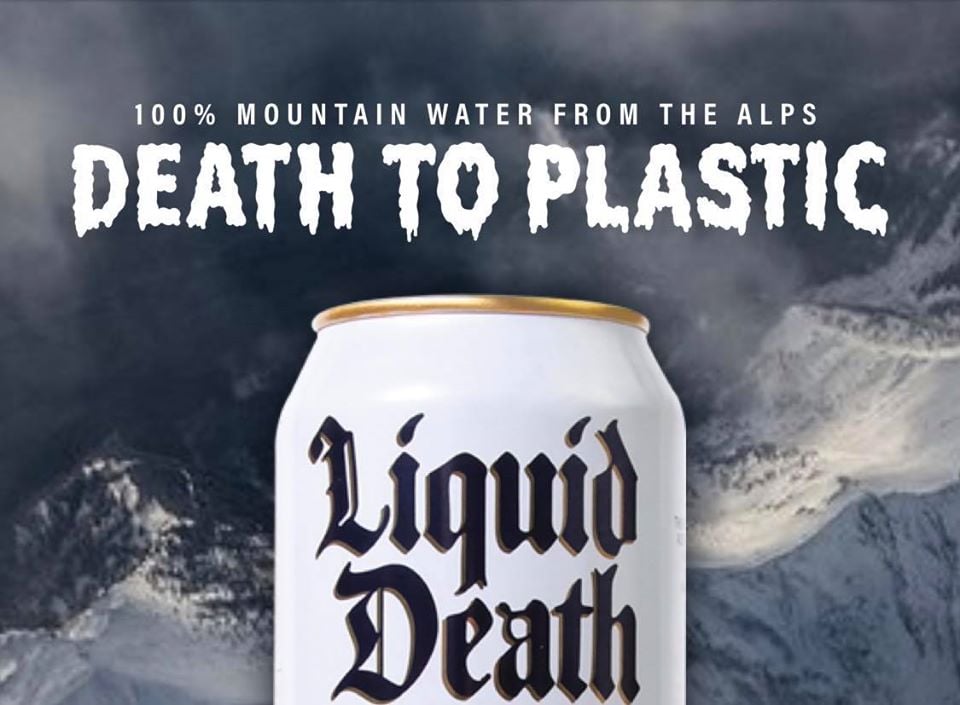 How do you make something as neutral as water exciting? You sell it as "Liquid Death" and add a bunch of heavy metal imagery. Oh, and you also put it in a can.
That's exactly what water company Liquid Death is doing. And after gaining a bit of a cult following, the company raised $9 million in a Series A funding round. This round was led by Velvet Sea Ventures and brings the company's total funding raised to $11.25 million.
A lot of the company's success is due to its marketing. Liquid Death's main product is a 12 pack of canned mountain water tallboys — the company will also launch canned sparkling water in March — but the company's secondary product is the brand itself. On the Liquid Death website you can find merch and its Country Club loyalty program allowing you to "sell your soul" to the company.
And in a sense, many people already have. The company advertises that 50 percent of online sales come from repeat customers, and over 20 of its most devoted fans have gotten Liquid Death tattoos. Seriously.
The brains of the operation is co-founder and CEO Mike Cessario, who has worked as a copywriter and creative director for Doner, VaynerMedia and Street League Skateboarding.
"People aren't just buying it for the liquid inside, it's essentially an icebreaker," he told BevNET in an interview. "If you drink it at your office or at your gym, two to three people are going to come up to you and start a conversation. There's value to that, especially in a social environment like a bar. It's not just 'I want your water cause it has point-five more electrolytes than the other water.'"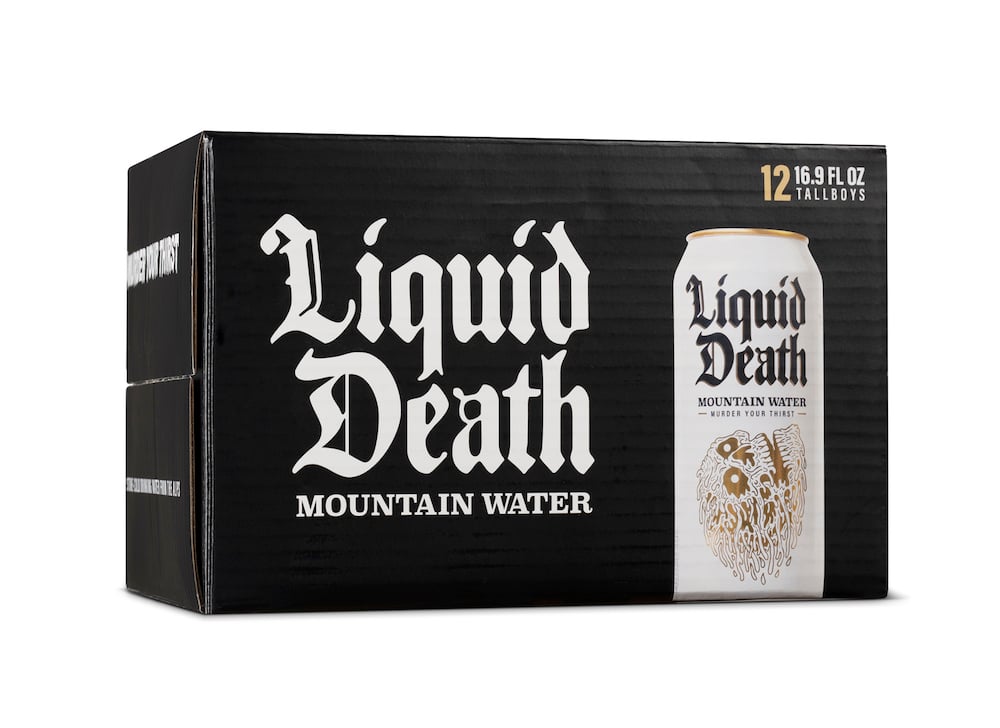 Beyond the branding, a growing number of consumers appear to see canned water as a more sustainable hydration option than bottled water. While most bottled water comes in plastic, plastic water bottles are creating a global problem with many of them ending up in landfills despite being recyclable.
Liquid Death says that aluminum cans are a better option for recycling, claiming that 75 percent of the aluminum generated since 1888 is still in productive use. The company has also adopted the motto "Death to Plastic" and donates to nonprofits cleaning up plastic pollution and providing clean drinking water. It's also started a "Keep the Underworld Beautiful" campaign, where it imagines a "Hell" overwhelmed with plastic bottles.
Liquid Death started as a direct-to-consumer brand, but is now carried at thousands of locations across the country. The company also recently partnered with grocery chain Whole Foods to carry its water in stores. So you'll be able to find the brand on Whole Foods shelves nationwide beginning next month.