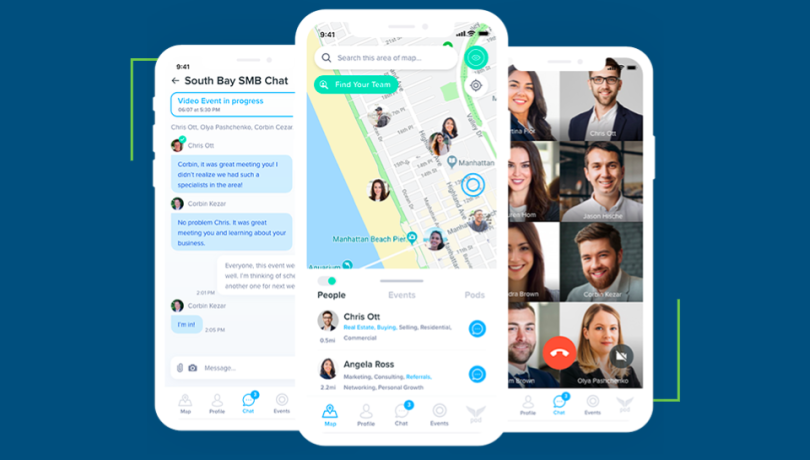 Although social media sites are good at connecting people miles apart from each other, a new social networking app is aiming to use physical proximity to bring people together.
Manhattan Beach-based startup Pod created an app to unite people based on their location and shared interests. Users can add their interests, photos and other personal details to complete their profile. Then, the app will show nearby individuals on a map as well as their interests. Pod believes that this could be useful for forming groups like book clubs or recreational sports teams, and the app provides a messaging platform to make these connections possible.
On Wednesday, Pod announced that it raised $5 million in a seed funding round led by PACA Ventures and Post Acute Medical founder Anthony Misitano. Pod launched in 2019, so this new funding will help the young company as it expands. The platform already has five million users, who have collectively formed over 63 million connections, but the company hopes to expand its user base even more.
"With the support of our investors, we will expand the discovery and community-building capabilities of our app and invest in growing our member base," Pod CEO and founder Dr. Jo Webber said in a statement. "We know we have something very special here. With or without a pandemic, we all need each other. If Pod can help bring people together today, imagine what it can do tomorrow."
The Pod app is currently available on the iOS App Store and Google Play store.