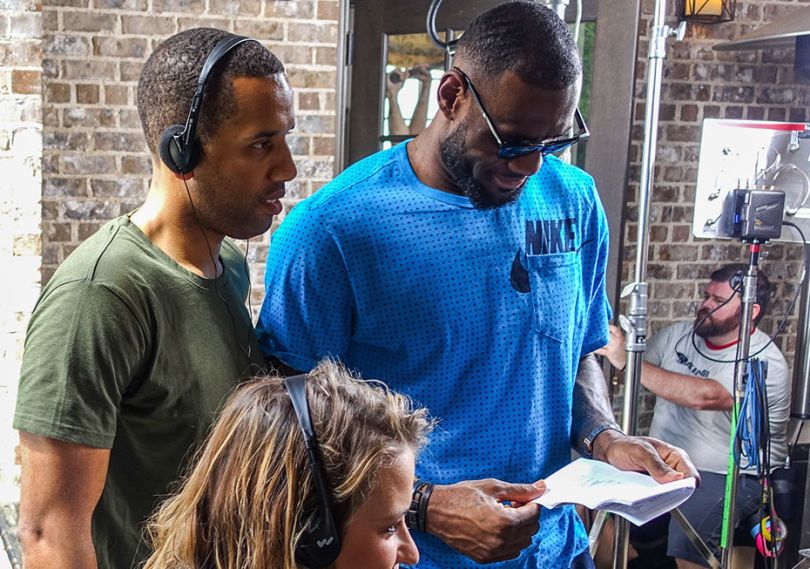 Although the 2020 NBA season has been up in the air due to COVID-19, basketball superstar LeBron James has been able to keep busy.
James runs his own media company SpringHill with childhood friend Maverick Carter, who acts as the company's CEO. As a company, SpringHill aims to tell compelling stories through television, movies and digital videos, with a focus on magnifying the voices of Black creators and underrepresented audiences. Now, SpringHill is ready for its next chapter.
The company recently revealed that it's raised $100 million in funding from various investors. The funds were initially raised in March just before the COVID-19 pandemic caused a ripple of stay-at-home orders and business shutdowns, reports Bloomberg Businessweek. Soon after the funding, Carter and James formally launched SpringHill, merging their SpringHill Entertainment production company with their Uninterrupted brand and the Robot Company marketing agency.
Bloomberg notes that the first major project the duo worked on together was The Decision, which aired on ESPN in 2010. This project was meant to announce James' decision to leave the Cleveland Cavaliers to play with the Miami Heat. However, the project was infamously remembered for James' "I'm gonna take my talents to South Beach" line. This line didn't sit well with Cleveland fans, many of whom felt that James was betraying his hometown of Cleveland, since he grew up in neighboring Akron, Ohio. Carter and James have since learned from that project and continued to evolve their business.
SpringHill is also the company behind The Wall on NBC, The Shop on HBO and I Promise on Quibi. And the company is also working on the Space Jam sequel Space Jam: A New Legacy, which will be in theaters in 2021.
"I've always wanted to use the platform of basketball to empower those around me. Now I'm incredibly excited about the opportunity to build a company that empowers creators, consumers and everything it touches," James said in a statement to Variety. "The SpringHill Company defines empowerment. You see it in the team we've built, the stories we tell, and the community our work will serve."
With the funding, SpringHill will appoint several influential people to its board. This includes media executive Elisabeth Murdoch, tennis pro Serena Williams, Live Nation CEO Michael Rapino, Boston Red Sox chairman Tom Werner and several others. James will lead the board as chairman.