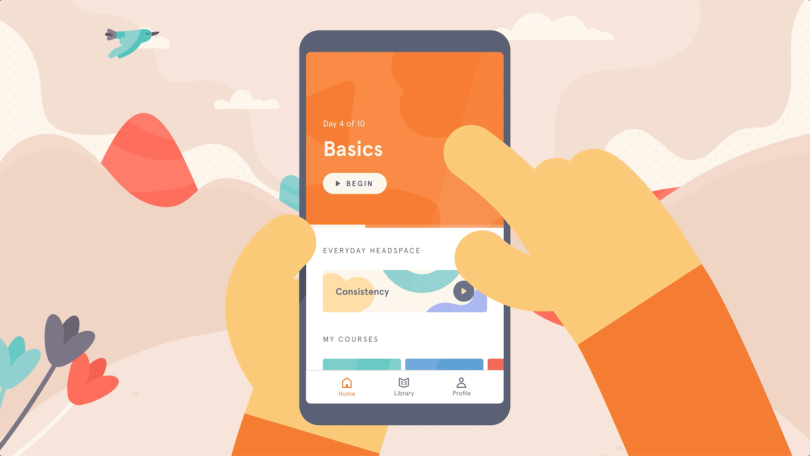 Meditation startup Headspace announced Wednesday it closed on a $93 million Series C funding round led by blisce.
Headspace was created to promote mindfulness and health, providing users with guided meditation and content about ways to live a less stressful life. The company was founded in 2012 by Rich Pierson, a former advertising executive, and his friend Andy Puddicombe, a former circus performer who also studied to be a Buddhist monk.
"Andy and I started Headspace as a passion project," Pierson told Built In in a 2018 interview. "We had one simple vision: To improve the health and happiness of the world. Andy and I had both suffered from poor mental health in the past, and meditation served as a powerful skill for both of us."
In 2013, the pair moved the company from London to Los Angeles. Since then, Headspace has been downloaded more than 60 million times and garnered attention from the likes of Ellen DeGeneres and Jimmy Fallon.
The company's success comes amid a surge of interest in other mental wellness apps, including Calm and Insight Timer. Even social media apps like Snapchat and Pinterest are hopping on the health and wellness train.
To stand out from the growing crowd, Headspace claims to be the "most science-backed digital mindfulness product on the market," boasting a pipeline of 70 clinical studies done in conjunction with academic partners like Carnegie Mellon, University of California San Francisco and Stanford University.
"Headspace has shown millions of people the power of using mindfulness to mitigate stress, anxiety, and other everyday issues, while continuing to advance the field through clinically-validated research," Pierson said in a statement. "As we think about the next ten years and beyond, we are focused on harnessing this power and applying it to other areas of our members' lives to help them create healthy routines that last a lifetime."
The company says it will use this most recent funding to expand internationally and invest further in its Headspace for Work, which offers on-the-job wellness tools to businesses like Starbucks and Hyatt.
Waverley Capital and Times Bridge also participated in the round, along with existing investors The Chernin Group, Spectrum Equity and Advancit Capital.