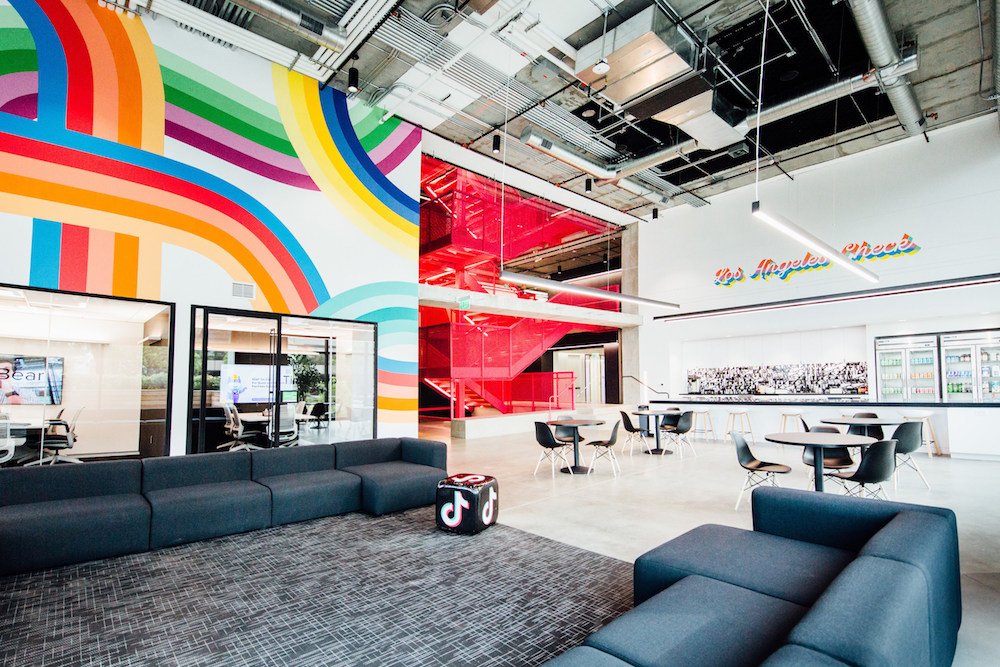 First TikTok took over the social media habits of Gen Z, now it's finding its foothold in the Los Angeles tech scene.
The China-based social media platform is opening a new 120,000-square-foot office in Culver City. TikTok says this larger office will help accommodate more people as it looks to grow its LA and U.S.-based teams.
"While we are a global company, having a permanent office in LA speaks to our commitment to the U.S. market and deepens our bonds with the city, and the talent and companies, that call it home," Vanessa Pappas, general manager of TikTok U.S., said in a statement.
TikTok currently has 400 U.S.-based employees spread across LA, Silicon Valley and New York, but that number may grow significantly soon. According to the Los Angeles Times, this new office has space for 1,000 employees, and TikTok currently lists 50 open jobs for its LA team.
The Culver City office spans five floors, with a pink staircase connecting them, with decor accented by murals and plenty of color. The office is also dog-friendly and LEED Gold-certified, so it's designed to conserve energy and water, reduce CO2 emissions and improve indoor environmental quality.
TikTok is also building a content-creation studio in the new office for its creators and partners. The studio is expected to open by this summer.