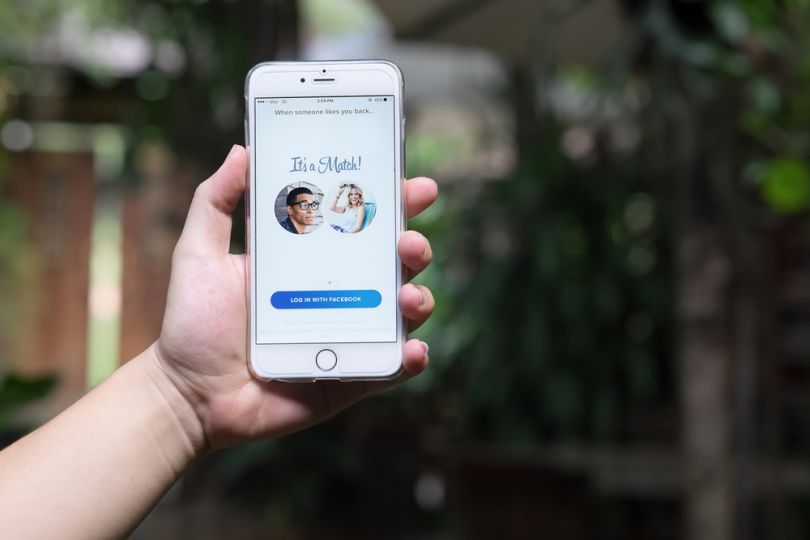 Although Tinder has led to countless successful dates, there's always a risk when meeting up with a stranger from the internet. Tinder knows this and it's taking steps to be proactive about the safety of its users.
On Thursday, Tinder announced a wave of new safety features it's bringing to the app. The new features include verifying photos to make sure the user is a real person and making it easier to alert authorities if a person is in danger.
"Every day, millions of our members trust us to introduce them to new people, and we're dedicated to building innovative safety features powered by best-in-class technology that meet the needs of today's daters," Elie Seidman, CEO of Tinder, said in a statement. "I'm proud to share these updates, which represent an important step in driving our safety work forward at an unmatched scale."
One of these new features is the result of a partnership between Match Group — Tinder's parent company — and Noonlight, a St. Louis-based safety app startup.
The Noonlight integration allows Tinder users to share a timeline of upcoming dates, plus details on who they are meeting, where and when. 
Match Group is rolling out the Noonlight integration to Tinder beginning on Jan. 28, and will expand it to its other dating services in the coming months — Match Group also owns Match.com, Hinge and OKCupid — as well.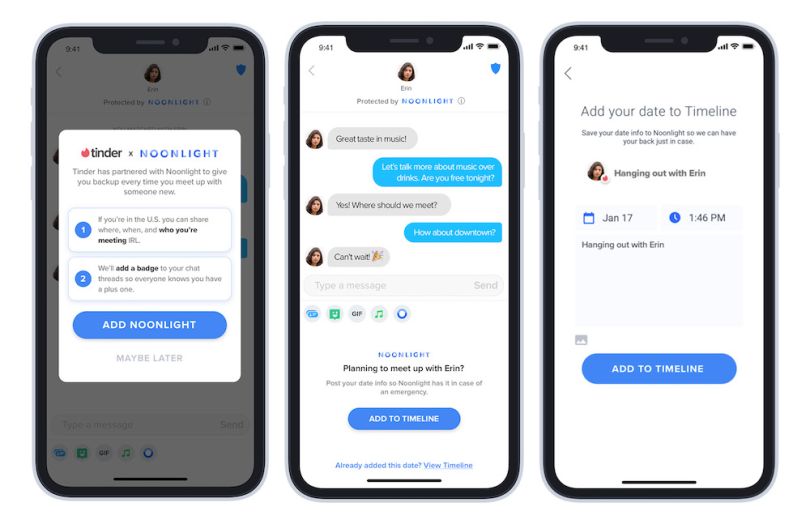 The app's new photo verification push will be rolled out throughout the year. This feature allows users to self-authenticate by posting a series of real-time selfies — ensuring that the people posting them are real. Once someone verifies their photos through the app, their profile will get a blue verified checkmark.
Tinder has been downloaded over 340 million times since it launched in 2012 and it is available around the world, so this update will touch the lives of many people.