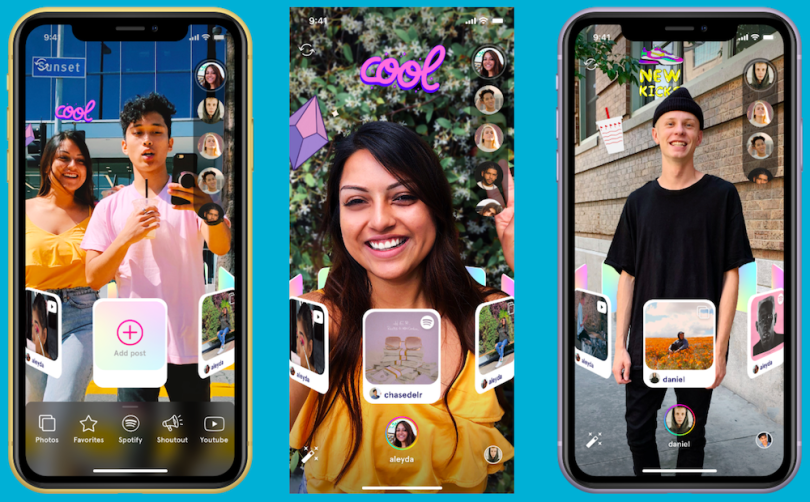 Octi has built a social network that uses AR to encourage interaction IRL.
On Wednesday, the Los Angeles-based social media startup announced the launch of the Octi app on the Apple iOS App Store. The company also said it'll bring the app to Android phones later this year.
Octi lets you create a profile with your favorite photos, songs and YouTube videos, and customize it with effects and stickers. If you see a friend who also uses Octi, you can open up the app and point the camera at them. Then a prompt will ask if you want to send them a friend request. If they accept, you'll be able to see their profile projected around them through augmented reality.
The app puts an unusual spin on the standard online social network, using AR to encourage face-to-face interaction and preventing random strangers from seeing your profile. It's all made possible through the use of advanced facial recognition that links people to their profiles.
"We've spent years rethinking the entire framework of social media to build an app that's both rooted in personal, human interaction and fulfills the promise of AR technology," Justin Fuisz, the CEO and founder of Octi, said in a statement. "We had a blast building Octi and we're excited to debut it to the world today."
A $12 million funding round from investors ranging from Live Nation, to Anheuser-Busch InBev and Bold Capital Partners made the launch possible, according to a press release.
Previously, the company partnered with the NFL Players Association to create and distribute avatars of more than 2,000 professional football players.