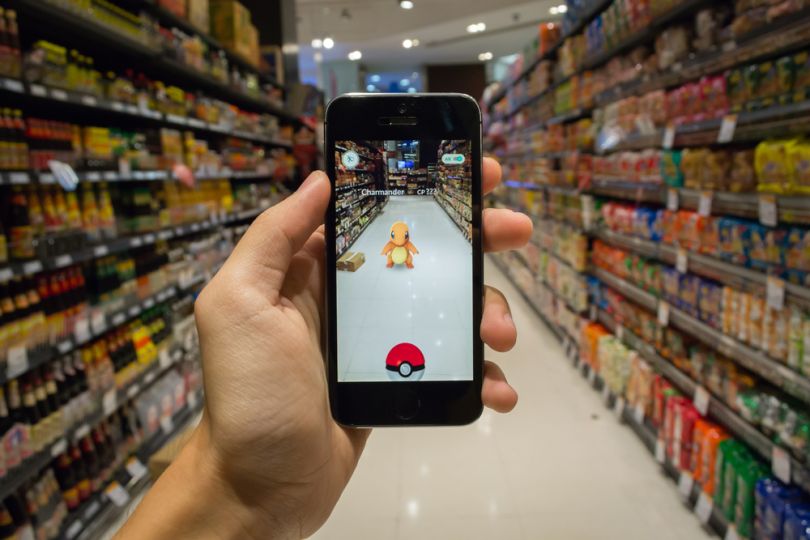 Virtual reality is often touted as the next big thing, but augmented reality may actually have more real-world applications. While VR removes you from your immediate surroundings and places you in an artificial world, AR supplements what you see. People are using AR for some pretty amazing things, like helping doctors perform surgery or cars drive through busy cities.
Some of tech's biggest players are, or are rumored to be, getting into the AR space — from Google with its Google Glass, to Apple with its top-secret AR project. Now, two more tech companies are teaming up to push the AR industry forward.
On Thursday, Niantic announced that it's working with Qualcomm to create a pair of AR glasses, as well as the cloud-components and software to support it.
Niantic is best known as the company behind "Pokemon Go," a mobile AR game that went viral in the summer of 2016 and has since earned more than $3 billion in revenue. Niantic has also developed the games "Ingress" and "Harry Potter: Wizards Unite," both of which also incorporate AR into their gameplay.
However, Niantic is a software company, and therefore doesn't specialize in AR hardware. This partnership with chip processor manufacturer Qualcomm will allow the AR glasses to come to fruition.
Not too much is known about the AR glasses. Niantic says that this partnership will be a "a multi-year joint collaboration" so it may be a while before the glasses actually release. What we do know is that the glasses will be optimized for Qualcomm's XR2 5G platform and hardware, which combines VR and AR with artificial intelligence and 5G wireless data.
The partnership will also allow compatibility with Niantic's Real World Platform SDK — the AR software stack that allows millions of people to access the same AR experience at the same time.
AR headsets have yet to truly catch on with consumers, despite all that AR promises. But if Niantic was able to convince millions of people to run around catching virtual Pokemon, perhaps the company can make AR glasses appeal to the mainstream.