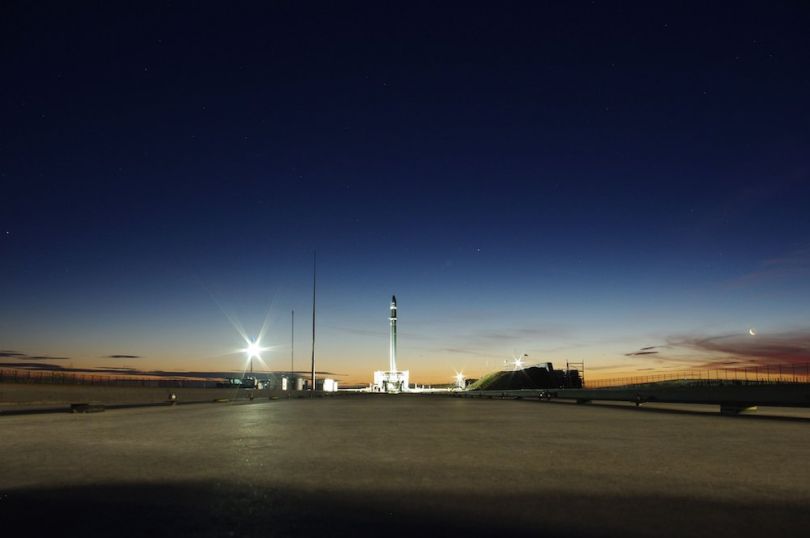 Rocket Lab is getting ready for takeoff.
The Huntington Beach-based space startup announced that it expects to fire off the rocket (dubbed "Electron") on Nov. 27 at approximately 23:56 PST. This will be company's tenth mission, which it has humorously nicknamed operation "Running Out of Fingers."
Rocket Lab makes money by launching satellites into orbit on the behalf of other companies. Although space may seem like an empty void of nothingness, there's actually a lot circling Earth's orbit — from weather satellites to GPS satellites and so on. While you may have heard about the launches done by NASA or other space exploration organizations, companies that need to send stuff to orbit often depend on private space companies like Rocket Lab.
For this tenth mission, Rocket Lab will be launching satellites on the behalf of a Spanish non-profit, a German software company, students at the Budapest University of Technology and Economics and more. The satellites will help these groups do things like study space physics, test mechanical devices or provide IoT connectivity.
"Reaching our tenth flight within only two years of commercial operations is an incredible achievement. Thanks to the continued dedication and passion of the teams at Rocket Lab, responsive and frequent access to space is the new normal for small satellites," Rocket Lab CEO and Founder Peter Beck said in a statement. "As we move beyond once-a-month missions towards our goal of weekly launches, recovering and reusing Electron could play a significant role in increasing launch frequency."
This launch is also significant for the company because it will use new rocket recovery systems for the first time. This technology will allow Rocket Lab to track Electron as it falls back to Earth, in an attempt to recover parts of the rocket. As Beck notes, this is a step towards creating reusable rockets in the future.
Electron will launch from New Zealand's Mahia Peninsula. Rocket Lab will provide real-time updates on its Twitter account, for those who are interested.