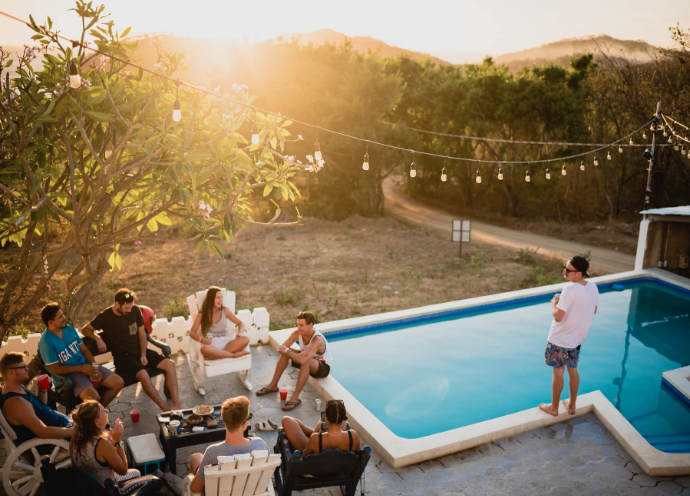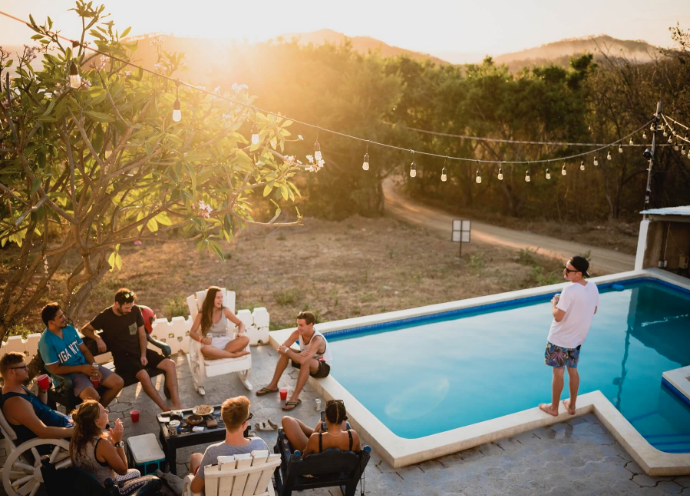 Companies like Airbnb transformed the hospitality industry by giving property owners an easy, scalable way to share their space with travelers.
Now, hospitality tech brand AvantStay is taking that concept a step further with short-term rental properties tailored for group getaways. 
The company announced today it raised $20 million in Series A funding to build out its platform, add new markets and offer more properties.
Travelers can browse AvantStay's collection of posh homes in more than 10 markets — including Arizona; Bend, Oregon; Lake Tahoe; Malibu; Newport Beach; Paso Robles; San Diego; and Temecula — and book right online. The homes are big — some have room for dozens of guests. 
The company currently has more than 150 properties on its roster, but it hopes to hit more than 200 by the end of 2019. Its properties are available for booking on Airbnb, Vrbo, HomeAway and many others. Properties will also soon be available on Homes & Villas by Marriott International.
AvantStay's marketing is targeted at millennials looking for memorable experiences. The words "experience" or "experiential" pop up a lot, reminding potential customers that their dollars go not just toward a luxurious property, but in-home activities like pools and ping pong tables, as well.
Unlike Airbnb, guests do not communicate with property owners. AvantStay handles all details of the rental from beginning to end.
Co-founders Sean Breuner and Reuben Doetsch are serial entrepreneurs with backgrounds in real estate and technology. Breuner previously founded and served as a chairman for Generation SF, a non-profit charity focused on bridging the gap in philanthropic giving between generations. Doetsch co-founded REMY, a platform for automating healthcare plans that was named one of Business Insider's 15 New York City Startups to Watch in 2016.
AvantStay is headquartered in Los Angeles and currently has 72 open positions listed on its website, including six engineering roles.
This latest funding round was led by 3L Capital. Bullpen Capital, Convivialité Ventures, F-Prime Capital and Zeno Ventures also participated. AvantStay's total funding sits at $30 million.
A previous version of this article included information that was outdated. Those details have been updated.