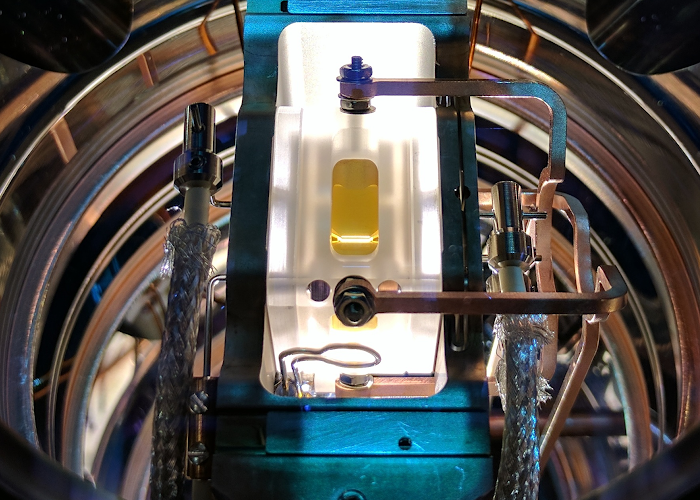 Are you ready for the world of quantum computing? Well, Q-CTRL wants to make sure the world is ready for quantum computing first.
There's been an uptick in companies trying to figure out how to bring quantum computing to the masses. But to understand what quantum computing is, you need to know a little bit of physics.
To oversimplify things a lot, computers have run on electrical signaling for the past few decades. Quantum computing aims to use particle physics instead of electrical signaling, which would make computing exponentially faster. This would involve remaking computers essentially from the ground up, but the implications are huge.
But quantum computers are very fragile machines, and because of this they run into hardware instability issues. So Q-CTRL is developing firmware to reduce the noise and errors in quantum computing. Because before quantum computing is used for science and business applications, it needs to be accurate and reliable.
While Q-CTRL is a small Australian company, it's about to gain a lot of momentum. On Tuesday, the company announced a $15 million Series A — one of the largest VC rounds in Australia in 2019. Now the company is opening up shop around these parts.
With the funding, Q-CTRL announced that it will be opening a new office in Los Angeles. Q-CTRL only has 25 team members at the moment, but it's looking to use the funding to roughly double its headcount. Q-CTRL says that the LA office will help bring the company closer to its customers in the U.S.
It also helps bring the company closer to its goal of advancing quantum computing.
"Being at the vanguard of the birth of a new industry is extraordinary," Q-CTRL founder Professor Michael Biercuk said in a statement. "We're also thrilled to be assembling one of the most impressive investor syndicates in quantum technology. Finding investors who understand and embrace both the promise and the challenge of building quantum computers is almost magical."