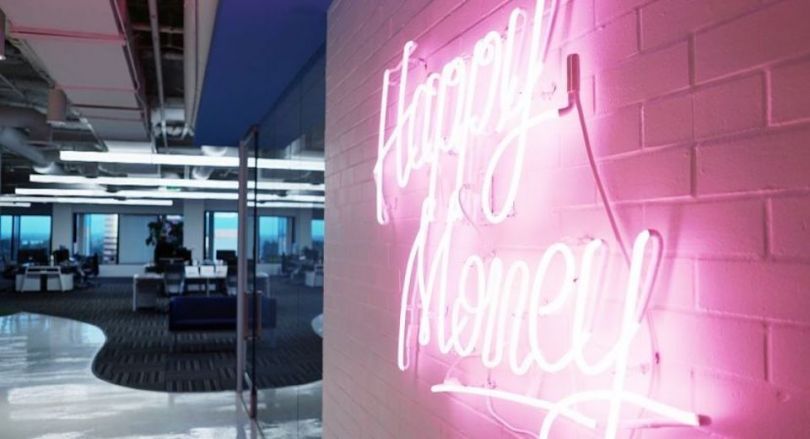 Happy Money has broken people's financial habits into two camps: "happy" money and "sad" money.
"Happy" money refers to when people do something financially responsible, like save money or get rid of debt. "Sad" money refers to when people do something irresponsible, like spend too much or accrue debt through interest.
It may sound like the company is explaining how basic finances work to a child, but there's a reason behind this. Studies show that money is the number one source of stress in America. So Happy Money approaches finances from the angle of human psychology.
The company has created a platform that acts as a virtual financial coach, pairing the feeling of happiness with responsible habits in order to promote behaviors like saving and paying off debts.
On Thursday, Happy Money announced that it raised a $70 million Series D — that's a lot of "happy" money.
This new round brings Happy Money's total funding to over $140 million, with a reported valuation of $500 million.
Happy Money launched in 2009, during midst of the U.S. recession. Since then, it's helped customers with over $1 billion in aggregate debt elimination loans. The company says its mission is to help borrowers become savers.
"This successful fundraise is a direct validation of the Happy Money movement and ultimately strengthens our position against what we call 'Sad Money.' Mindful capitalism is the future, and we're leading the charge," Scott Saunders, CEO and founder of Happy Money said in a statement. "We're committed to helping our members build a happier relationship with their money through our Happy Money ecosystem, which connects lending, spending, and savings products."