When it comes to your career, you should settle for nothing less than the job of your dreams at a company you love. Finding an organization and role that fits that description can be challenging — unless you know where to look. Continue reading to learn more about five fast-growing Los Angeles tech companies, all of which are hiring top talent to develop the future of transportation, entertainment, smart home technology, and more.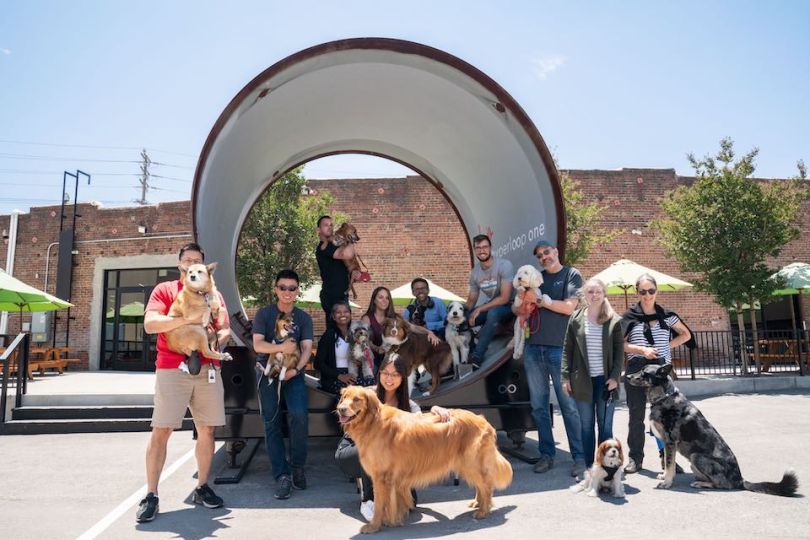 What they do: Virgin HyperLoop One is pioneering a new type of transportation designed to move people and freight as quickly, safely and efficiently as possible. 
Their coolest perks: Virgin Hyperloop One team members never have to worry about going hungry as the company offers catered lunches and keeps its kitchen stocked with snacks. Other awesome office perks include mobile car wash services, in-house dry cleaning and the opportunity to get a quick trim from visiting barbers. Since life also happens outside the office, VHO offers a generous parental leave package as well as unlimited PTO and a flexible work schedule.
What's one thing about your company that would surprise a lot of people?
"How far along we are in actually making this happen," said Talent Operations Partner Maddy Viswanath. "If all goes well, we will be riding in Hyperloop sooner than we all think."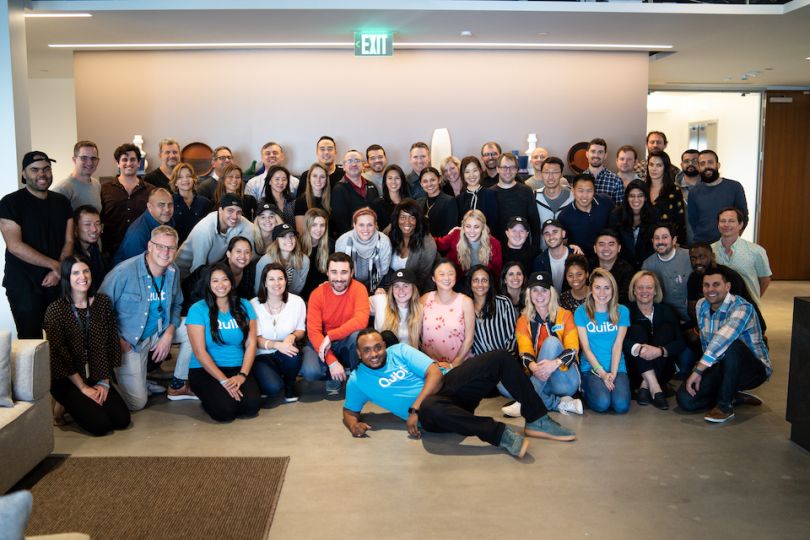 What they do: Quibi is a mobile video streaming service whose bite-sized content is designed to both entertain and inform. Directors who have signed on to create content for the company include Steven Spielberg, Antoine Fuqua and Catherine Hardwicke.
Their coolest perks: TV and movie junkies will be happy to hear that Quibi keeps its team in the loop regarding the content it's creating, with employees often learning about the company's newest offerings before anyone else. In addition to keeping team members close to the content creation process, the company also offers more typical tech industry perks as well, including a kitchen full of free snacks, catered meals and a generous PTO package. 
What's one thing about your company that would surprise a lot of people?
"Being a startup, most people automatically assume we're working all the time," said Head of Mobile Engineering Will Lu. "While we do work hard, we also make sure we take time to bond as a team. Thanks to our wonderful team culture builder, we regularly have game nights, poker tournaments, Dodgers game outings, karaoke nights, team lunches, group dinners and more. This helps tremendously in building personal relationships between us."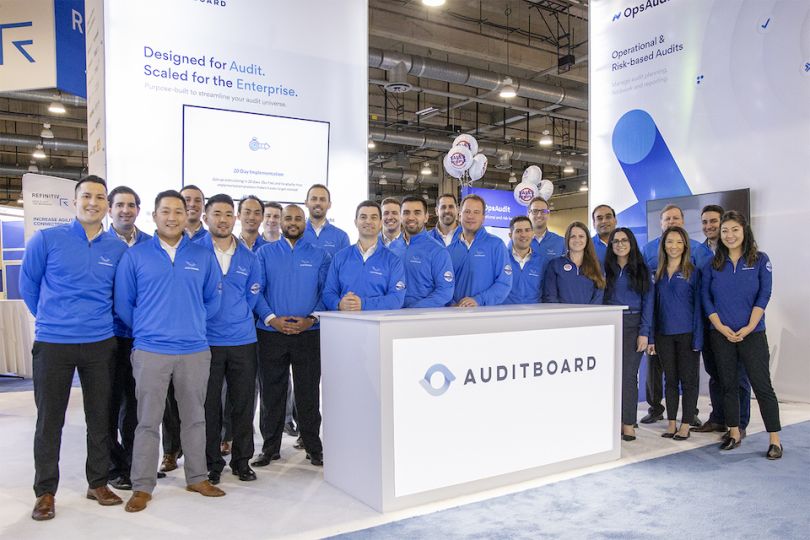 What they do: AuditBoard's cloud-based platform helps enterprise companies streamline the auditing process. Its software is designed to be user-friendly and provides auditors the ability to collaborate and report on critical risk, audit and compliance workflows in real-time.
Their coolest perks: AuditBoard knows that fighting LA traffic isn't fun, which is why the company gives employees the flexibility to work out of either its El Segundo or Cerritos offices. Regardless of the office, team members enjoy daily catered lunches, a seemingly endless supply of snacks and a free gym membership. Other notable perks and benefits include a paid day off for birthdays and a whopping 18 different medical plans (from three providers, no less) to choose from.
What's one thing about your company that would surprise a lot of people?
"About 50 percent of our company are former auditors and consultants from big-name firms who completely changed their careers to do sales, customer advisory services, marketing, product management and much more," said CFO Karen Gift. "We come from many different backgrounds and bring all our skill sets together to support, sell, and propel our audit software solution and help improve auditors' lives."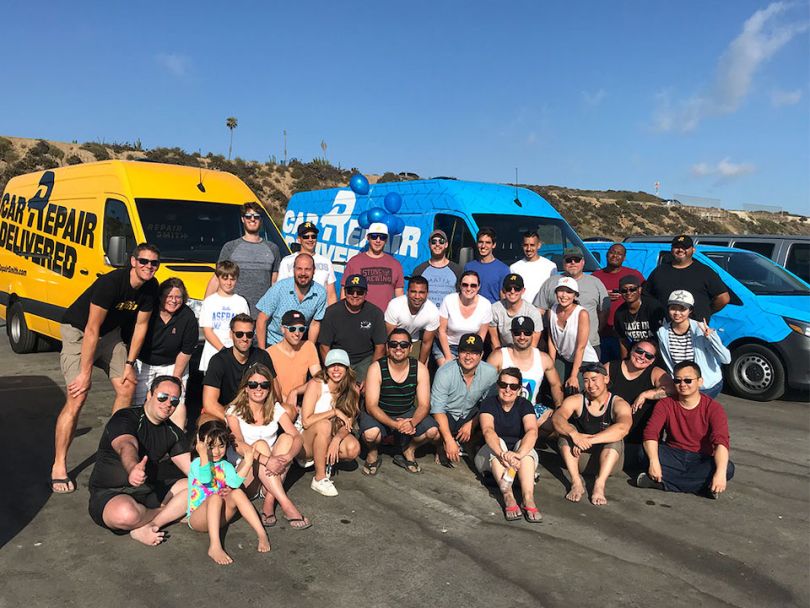 What they do: Getting a car repaired is a hassle and a half, to say the least. RepairSmith simplifies the process by offering online appointment booking, upfront pricing and the option to have repairs done either in your driveway or at one of its own certified repair shops.
Their coolest perks: RepairSmith's awesome perks include unlimited PTO, company-sponsored team outings, tuition reimbursement and car repair reimbursement. The company is also opening a new office this fall, which will feature indoor and outdoor workspaces along with a fully functional car repair bay and an onsite personal trainer (don't worry, the space will have showers) to help employees strike a positive work-life balance.
What's one thing about your company that would surprise a lot of people?
"We're backed by Daimler, one of the world's most successful automotive companies," said CEO Joel Milne. "Daimler's focus on innovation and commitment to quality is deeply infused in our brand values. We're here to make car repair easy for car owners, and we stand behind our expert mechanics and their work with a full warranty."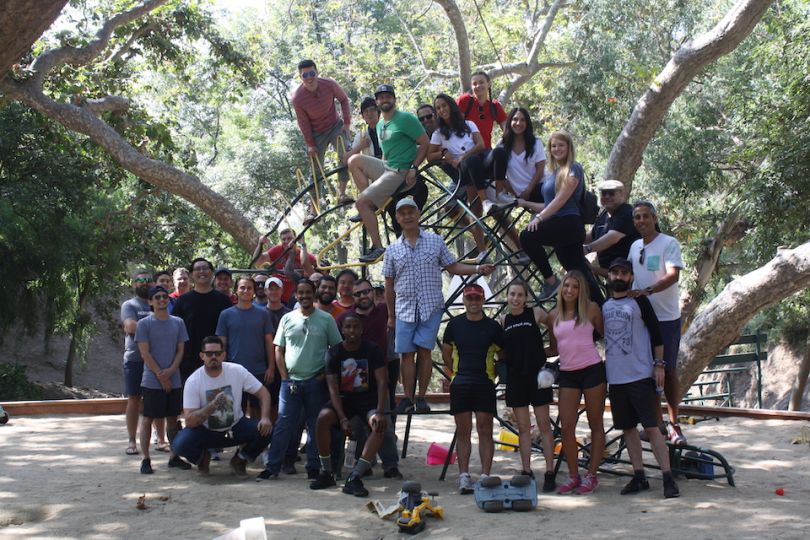 What they do: Flo Technologies helps homeowners eliminate water waste and prevent water damage. How do they do it, you ask? With a combination of hardware and software that monitors and proactively identifies leaks, tracks usage and can remotely turn off a home's water supply.
Their coolest perks: Flo takes work-life balance and connectedness seriously. The company offers team members unlimited PTO and has a flexible work-from-home policy. It also hosts weekly catered lunches and monthly team building activities. Employees are given skin in the game in the form of company equity, and medical, dental, vision and life insurance are also available.
What's one thing about your company that would surprise a lot of people?
"Flo was co-founded by a father and son team, and because of this dynamic, the essence of family is ingrained into our culture," said People Operations Manager Amanda Lichwala. "What stands out most is that everyone has a voice, and all ideas are welcomed, no matter your position or background. We are passionate about making our mark on the world together in our mission to prevent loss, one drip at a time. Today, our community has saved 12 million gallons of water, with projections extending to 70 million gallons by 2020!"