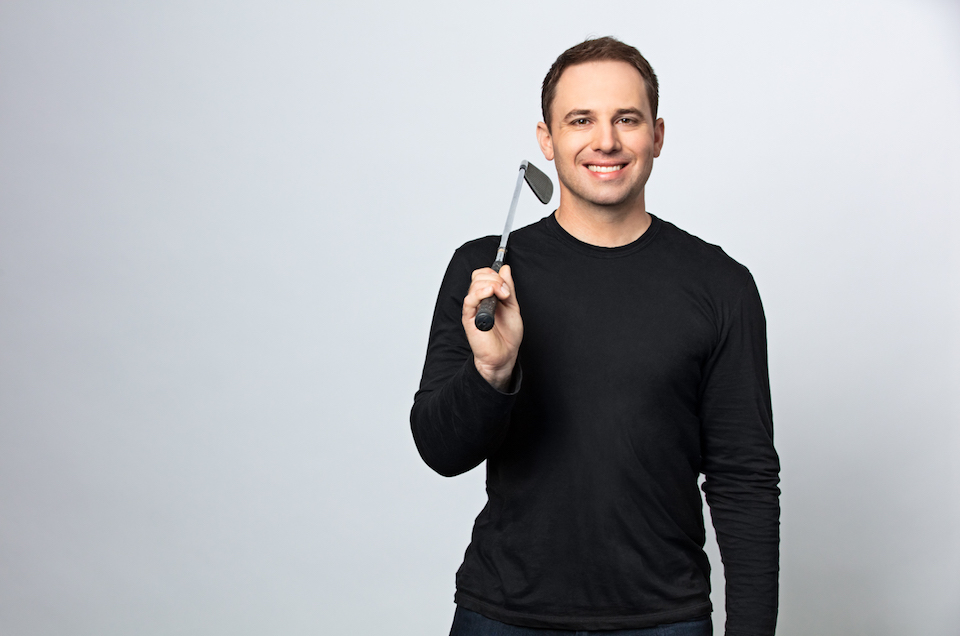 In the world of commercial real estate, patience has always been a virtue.
Buying and selling commercial properties typically involves large sums of cash, exhaustive searches for suitable buyers or sellers, and lots of massaging to move a deal along its lengthy road to closure. And while residential real estate is now virtually unrecognizable compared with 20 years ago, the market for office space, retail locations and other commercial properties has been much slower in its own digital migration.
Michael DeGiorgio understands that commercial real estate deals are built on relationships and that the industry is in many ways a tight-knit community. But he also sees a massive opportunity for technology to optimize — rather than replace — the brokers, appraisers and other professionals who make up the industry.
To this end, the LA techie founded CREXi in 2015, leading the company as it built an online platform where industry professionals find, manage and communicate with leads; advertise properties; make, accept and negotiate offers; and close sales. Along the way, CREXi (the CRE stands for "commercial real estate") has picked up $24 million in funding — and helped close more than $250 billion in property sales.
Having consolidated its online marketplace and gathered a healthy community of industry professionals around its technology, Marina del Rey-based CREXi still has an eye fixed on the future. Eager to learn what's next for the young company, we asked DeGiorgio to fill us in on where the commercial real estate industry is headed — and his company's central role in its ongoing revolution. 
Can you describe the current state of the CRE industry? Real estate as a whole seems to be a bit behind-the-times when it comes to tech, although that is changing. Is that true of the CRE space?
The CRE industry is slow to evolve because it is an industry built on relationships. The tech lags behind what's happening in residential by at least 10 years. The result is two major themes: transactions are slower than necessary, making CRE relatively illiquid at times; and supply and demand are often disconnected. Because there is no forum for sellers, buyers and brokers to connect and transact, parties are often left trying to find each other despite wanting to connect and do business. I believe the demand for great tools, predictive analytics, products and services far outpaces the supply of good tech products for the industry.
CREXi's motto is "CRE made easy." How is CREXi simplifying the CRE process for the many parties involved in it — and what future plans do you have to make this process even easier?
First and foremost, we are connecting buyers and tenants through an open marketplace, creating more opportunities to easily do business. Additionally, by bringing workflow functions online, they can be made faster, more efficient and less expensive. There are so many ways we can accomplish this. It can be as simple as the execution of an NDA and delivery of an offering memorandum, which used to take days — and now happens in seconds. We are also using machine learning to better connect the best buyers to the brokers with inventory they're looking for. There are dozens of opportunities to make the professional's life better, ultimately allowing them to transact more frequently at a lower expense.
Where do you see the CRE industry headed, and how is CREXi driving this future forward via the technology you're developing, partnerships you're forming and initiatives you're launching?
We think CRE has not yet optimized the workflow process, and there is a lot of simple catching up to do. We will partner and have several initiatives in the works, but we want to make sure we are servicing the industry — making it easier for everyone involved to get deals done. Ultimately, I see CRE mirroring medicine in many ways. Like medicine, you cannot and should not aspire to remove the human element, but you can arm professionals with technology to diagnose problems, share information and execute solutions faster, cheaper and with more efficiency. Ultimately, this makes the industry more accessible to a wider audience.
 
There are dozens of opportunities to make the professional's life better, ultimately allowing them to transact more frequently at a lower expense."

CREXi describes itself as a "commercial real estate community." Can you talk about the community side of CREXi and why relationship-building is so important to the company?
We have truly built a commercial real estate community of buyers, sellers, tenants, landlords, brokers, lenders, appraisers and more. We are hyper-customer centric and value our customers above all else. Our customers tend to be relationship-focused professionals — and we've learned that they expect the same from us. Showing that we listen, that we will quickly iterate the product based on their feedback, and that we understand the value of rapport and service ingratiates our team with our customers. We always listen and build based on customer feedback.
CREXi is doing a bit of hiring at the moment. Can you describe your company's culture, along with a few traits or skills your team members all share?
Our group is hard-charging and believes in hard work and elbow grease, but we also like to have fun. A sense of humor is important, and camaraderie is stronger than anywhere I've ever been. We hire for character and ethics and look for the hungry, humble and smart, so I think those are traits we all share. Also, we are all shareholders in the company. That is really important to us and lends to a culture where people do what is best for the firm, and the customer.