As the tech industry continues its explosive growth — especially in LA — it can feel overwhelming for talented techies looking to make that next step on their career path. With a bewildering array of companies seeking candidates, we've handpicked five companies — from fresh-faced startups to larger legacy organizations — with missions, perks and company cultures worth checking out. Start your search here, and buckle up — because who knows where this journey will take you?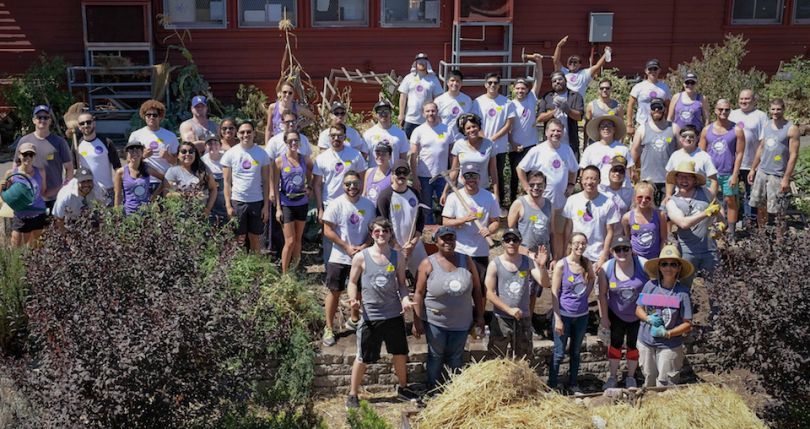 What they do: Hallmark Labs drives the technology behind Hallmark eCards, its Hallmark Movies Now on-demand video streaming service and more. The organization was founded in 2007, and is headquartered just blocks from the Santa Monica sand.
Coolest perks: Hallmark Labs employees — dubbed "Labsters" — can make the most of onsite massage chairs and complimentary subscriptions to Hallmark Movies Now and the company's e-card offerings. The company also provides student loan debt management programs; fitness and education reimbursements; flexible time off; work-from-home flexibility; and company events — a favorite of which is its Annual Beach Day.
Fun fact: "At Hallmark Labs, Labsters can nominate one another for a Beaker Award for a job well done or for going above and beyond to have a positive impact on a project," Business Analyst Aine S. said. "At our monthly First Monday meetings, one lucky nominee wins the coveted Beaker award, which they can display proudly at their desk."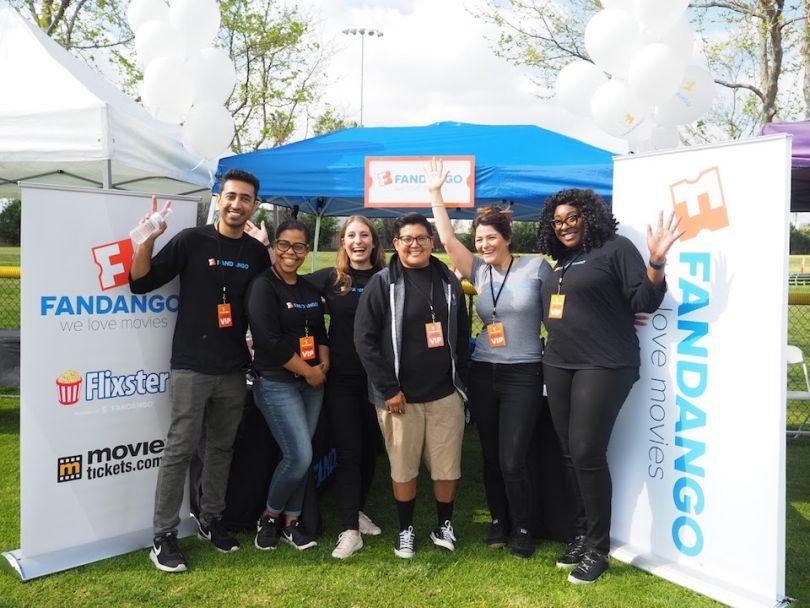 What they do: Fandango's platform is a go-to guide for movie buffs, offering the ability to discover new films, get sneak peeks at exclusive content and buy tickets for more than 30,000 cinemas throughout the United States. The company builds its tools for web and its mobile app, which had more than 46 million downloads at last count.
Coolest perks: Cinephiles take note — Fandango provides employees with generous promo codes for its employees to watch movies at the cinema or at home. The company prides itself on its seasonal parties, holiday soirees and happy hours, and gifts four free tickets to Universal Studios Hollywood or Universal Orlando Resort for each employee every year.
Fun fact: "We're software nerds and film geeks," VP of Engineering Paul Zimny said. "There probably aren't too many companies in LA where the tech team is more likely to agree on an event streaming architecture for their next big product feature than they are on the best movie in theaters right now — but that's certainly the case here. We may all agree on common principles of technical innovation, teamwork and ownership, but with perks like free movie tickets and rentals, everyone seems to have a different opinion of what will be the next great movie and the best place to watch it."
What they do: Spring Labs is the outfit behind the Spring Protocol platform, a blockchain-based technology designed to boost data security by enabling the sharing of information about data without sharing the underlying data itself. The platform earned the company $23 million in Series A funding earlier this month. 
Coolest perks: Spring Labs offers an onsite gym, company equity, performance bonuses, unlimited paid time off and relocation assistance up to $5,000, among many other perks. The company is also proud of its diversity and inclusion initiatives, with a documented equal pay policy.
Fun fact: "There's a lot of chemistry," Chief Information Security Officer Ashwini Rao said. "As unoriginal as it may sound, we're all really good friends. And great relationships foster communication and collaboration, which have a hugely positive impact on our day-to-day work."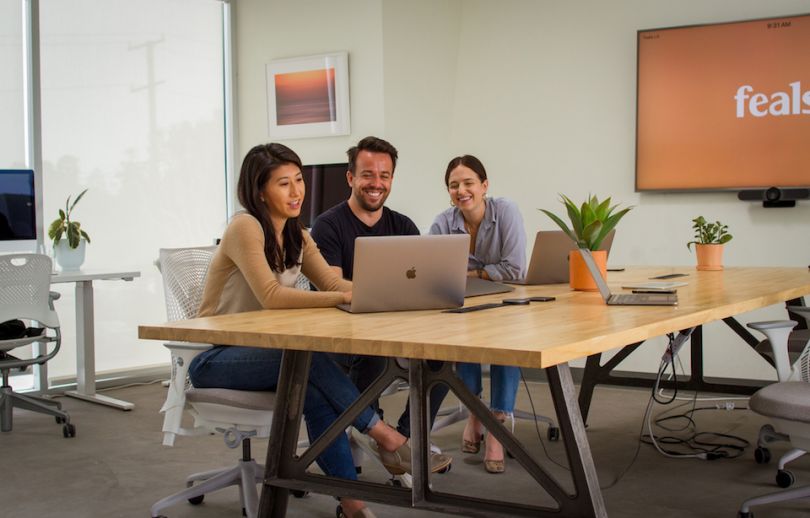 What they do: Feals helps users deal with pain, sleep issues and anxiety through its full-spectrum CBD tincture delivery service. Founded within the last year, the startup is growing quickly, with offices both in Los Angeles and Denver.
Coolest perks: Feals encourages its LA-based employees to spend time in its Denver office to work with its CBD experts and thereby come to understand how all facets of the business work together. The startup also offers unlimited paid time off and mandates that employees take at least ten days off annually. The company also encourages employees to join in a range of unique wellness experiences — recent outings include an afternoon in a float tank and a detoxing infrared sauna. 
Fun fact: "We're passionate about every aspect of the customer experience," Co-founder Eric Scheibling said. "Our CBD formulation expert previously developed renewable jet fuel for the Navy, and now crafts batches of CBD with the passion of a fine winemaker."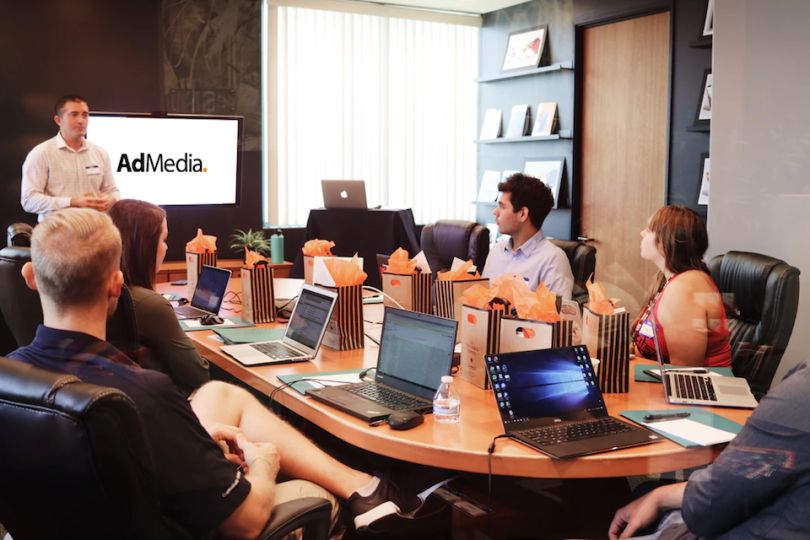 What they do: AdMedia controls the largest search advertising network outside of a major search engine that rhymes with 'Boogle'. The world's leading marketers and their agencies use AdMedia's data-driven platform to find all sorts of usable data on consumer intent and interest.
Coolest perks: AdMedia employees get a two-and-a-half-day weekend thanks to the company's half-day Friday policy. The company also offers a complimentary gym membership to keep its people fit and healthy.
Fun fact: "AdMedia is unique in that the culture embodies a startup vibe that requires its people to adapt to rapid change and operate in a multi-faceted capacity," VP of Sales Michael Aragon said. "If you are the type of person that operates well in an often-changing and always fast-paced environment, then you will likely thrive at this company."