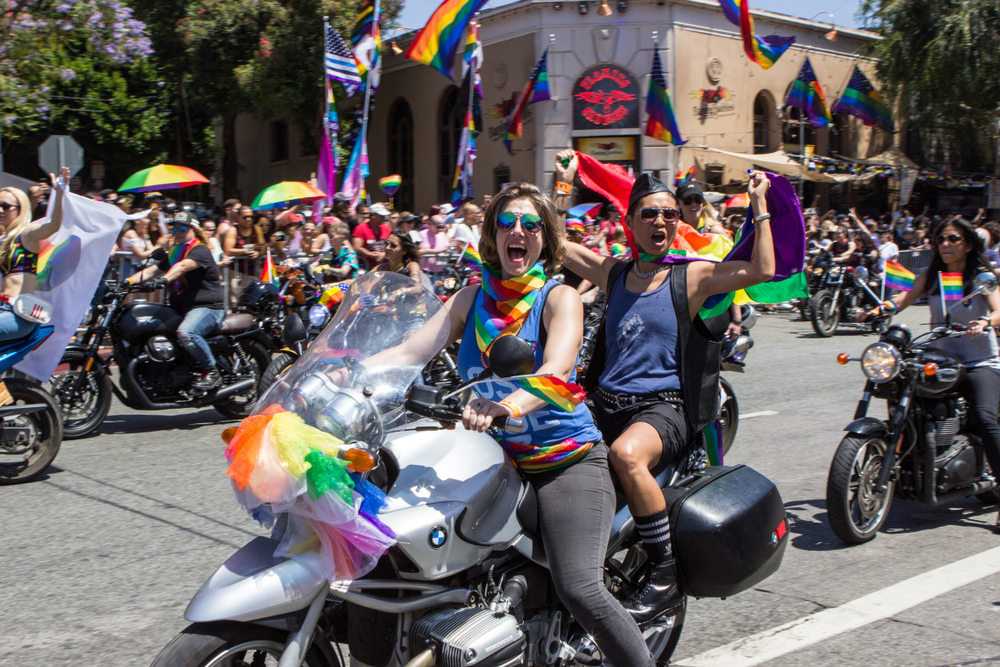 Roll out the rainbow flags and get ready to dance, because June is here and that means one thing — it's Pride Month.  
For many companies in the city of glitz and glam, Pride Month is an occasion to show their support for the LGBTQ+ community and spark conversations that create a more inclusive environment. Of course, they'll be getting in on the fun, too. 
We spoke with a handful of LA companies about how they're getting their pride on this year and bringing awareness to the importance of LGBTQ+ rights in their offices.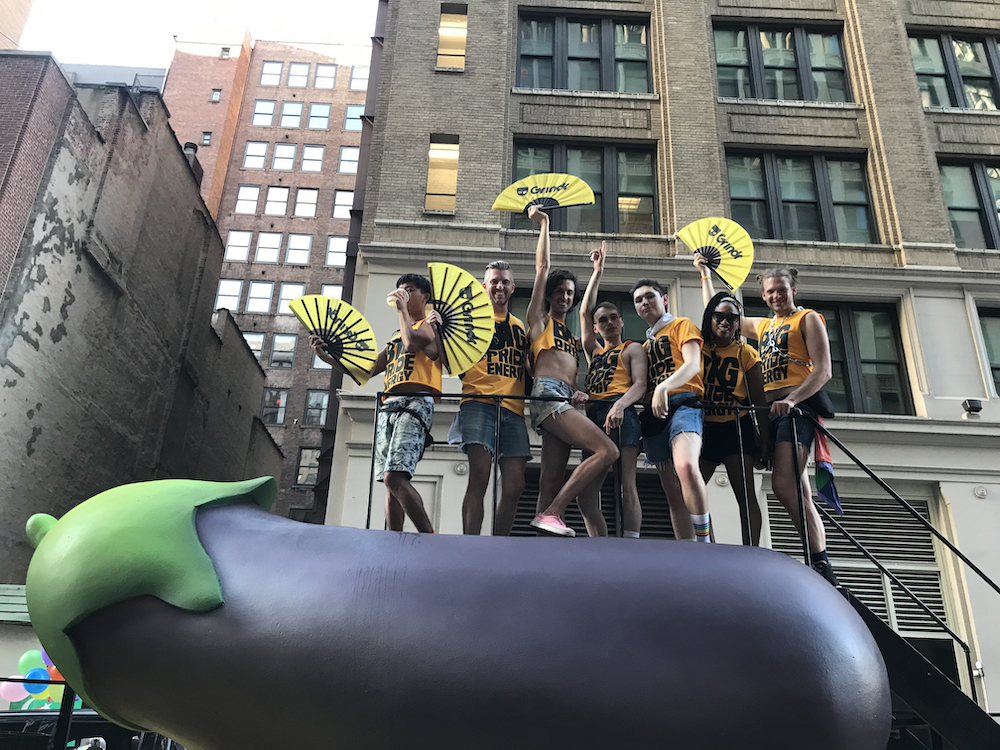 At Grindr, every month is Pride Month, but that doesn't mean they don't mind another reason to celebrate and help others participate. This year, the company, whose social networking app serves 4.5 million LGBTQ+ people around the world daily, distributed free features to users in 30 cities around the world during their respective Pride Months. They also sponsored the WorldPride NYC and Stonewall 50th anniversary events throughout the month. 
Those efforts supplemented the company's mission of spreading LGBTQ+ equality around the world through its Grindr for Equality advocacy program. Some of their actions include in-app HIV testing reminders, free advertising and messaging to LGBTQ+ rights groups and providing users with sexual health information. Of course, it's not all work at Grindr. The company made sure to join in on the parades, too, leading the way with a giant eggplant float and plenty of Pride.    
"Celebrating Pride Month is sort of a given," said Alex Black, Grindr's product marketing manager. "That said, Pride does have a really special meaning for the company, and not just during June. For Grindr, Pride is really a year-round endeavor."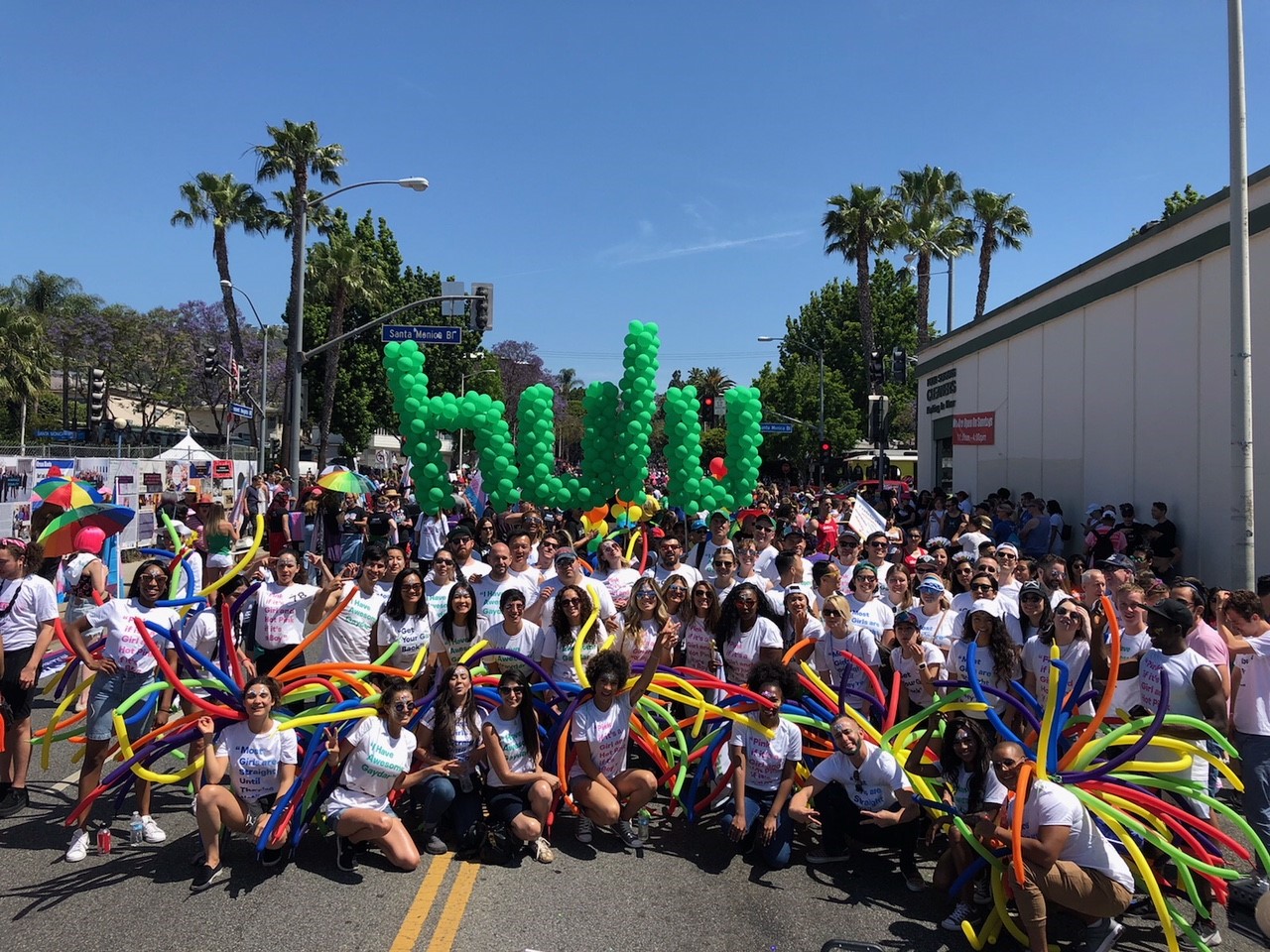 June may be pride month, but Hulu doesn't plan to let the celebration stop there. Instead, the company is taking this month as an opportunity to embrace LGBTQ+ year-round, with the launch of its Pride Never Stops Campaign. The Hulu Pride employee group will be planning internal and community events throughout the year to celebrate and promote the LGBTQ+ community.
With this year representing the 50th anniversary of the Stonewall Uprising, a seminal moment for gay rights, the month offers the company an opportunity to reflect and push culture forward, said Nick Tran, Hulu's VP of brand marketing and culture.  
"For us, Pride is an important time of year to look back, celebrate the present and push culture forward," Tran told Built In. "Our involvement and commitment to Pride Month and beyond allows our Hulugans to feel proud of where they work and allows them to be their authentic selves. It exemplifies our values and commitment to diversity and inclusion."
The streaming giant has also refreshed its LGBTQ+ hub with new content that celebrates LGBTQ+ stories. One of its new offerings includes the premiere of the animated children's show The Bravest Knight on June 21, which will speak to LGBTQ+ themes. For every stream of the show between June 21 and July 20, Hulu will donate $1 to The Trevor Project, up to $50,000.
Oh, and lest you think they'll be missing out on any opportunity to sing, dance and march down the streets, Hulu is participating in Pride parades in Los Angeles, New York, Seattle and San Antonio.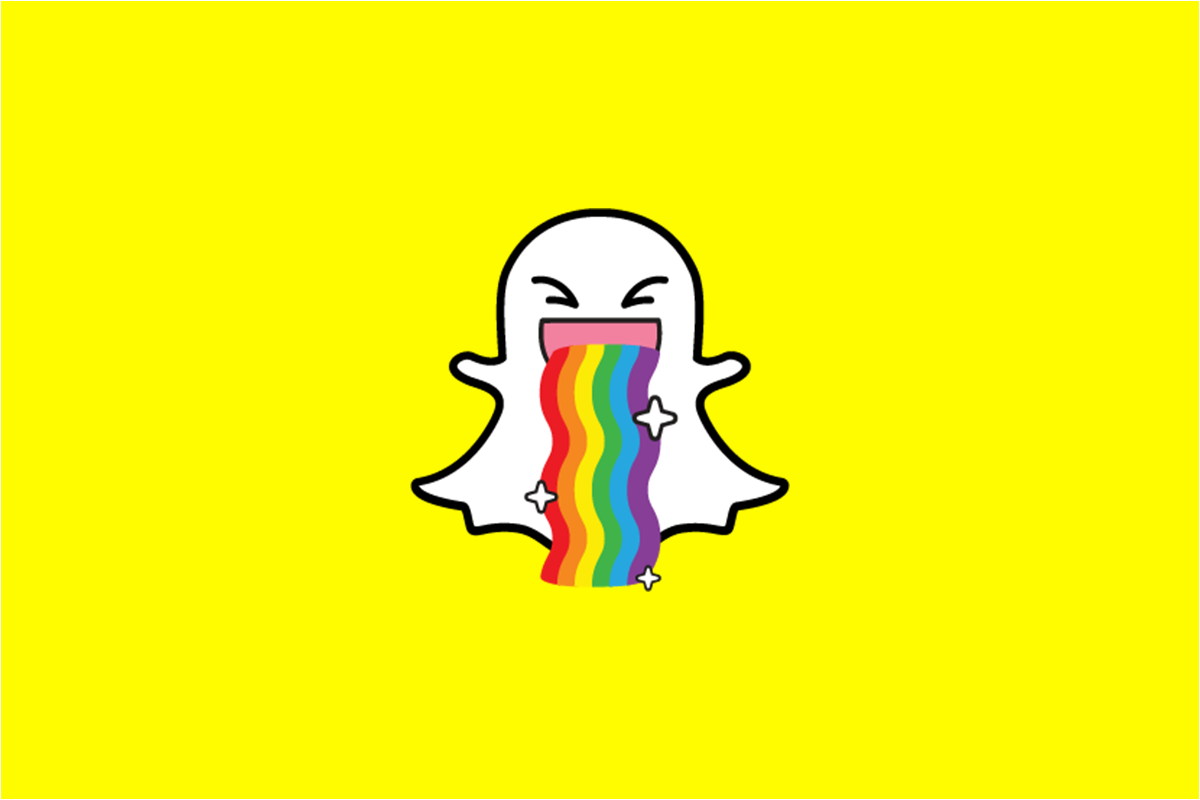 SnapChat launched as a tool to bring people together, so it's no surprise that Pride Month is a big deal for the company. After all, a key to making meaningful connections is rooted in being able to be your authentic self.
"Our mission includes a commitment to contributing to human progress, which includes breaking down systemic barriers that have led people to feel excluded, including the LGBTQ+ community," Jess Harvie, SnapChat's D&I manger, told Built In. "Pride is one opportunity for us to celebrate and uplift our internal and external LGBTQ+ community and support the breaking down of some of these barriers as we work to create more inclusive spaces."
This year, the company's internal resource group Snap Pride has taken the reins, scheduling activities in all of Snap's offices. On tap this month, employees can get their glam dance on in vogueing classes, play drag bingo, volunteer with LGBTQ+ community organizations and attend pride-themed fireside chats, happy hours and speakers. Meanwhile, the company continues to partner with the LGBTQ+ tech organization Out In Tech to boost representation in the tech industry.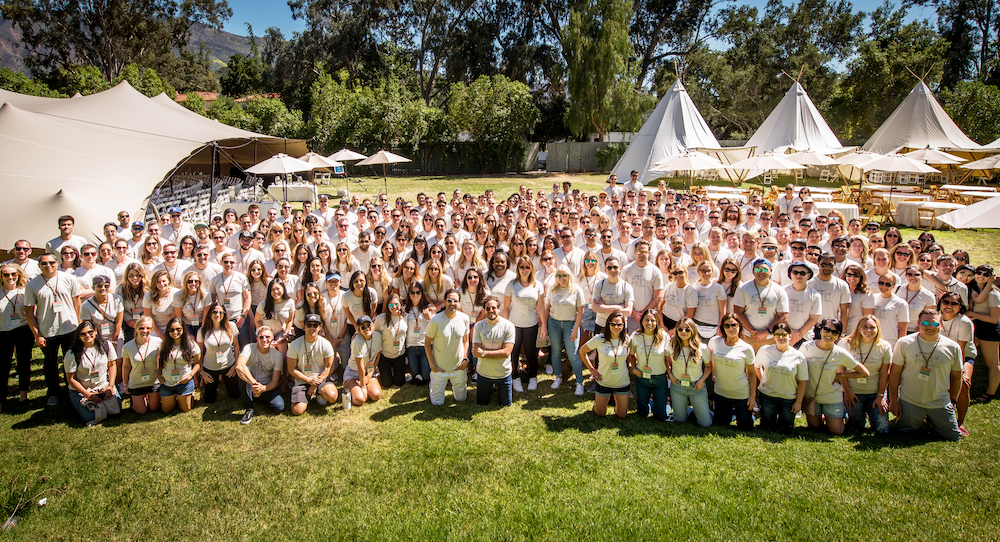 At GumGum, Pride Month is an opportunity to celebrate and reflect on the actions of those who fought for equal rights for the LGBTQ+ community, but it's also a time to talk. With activities like Pride Month happy hours, donations to LGBTQ+ charities and educational sessions to increase awareness and inclusivity, the company encourages employees to ask questions and share their stories. Those conversations have a deeper impact toward creating an inclusive workspace than any corporate message or event, according to GumGum CEO Phil Schraeder.
"Conversation and engagement are really the best ways for people to internalize inclusivity as a fundamental sentiment," Schraeder told Built In. "I'm a gay man who has always been willing to discuss my own story with the rest of the organization, but events like our Pride month celebrations really help get everyone conversing, engaging and sharing in ways that make a commitment to equality more than lip service."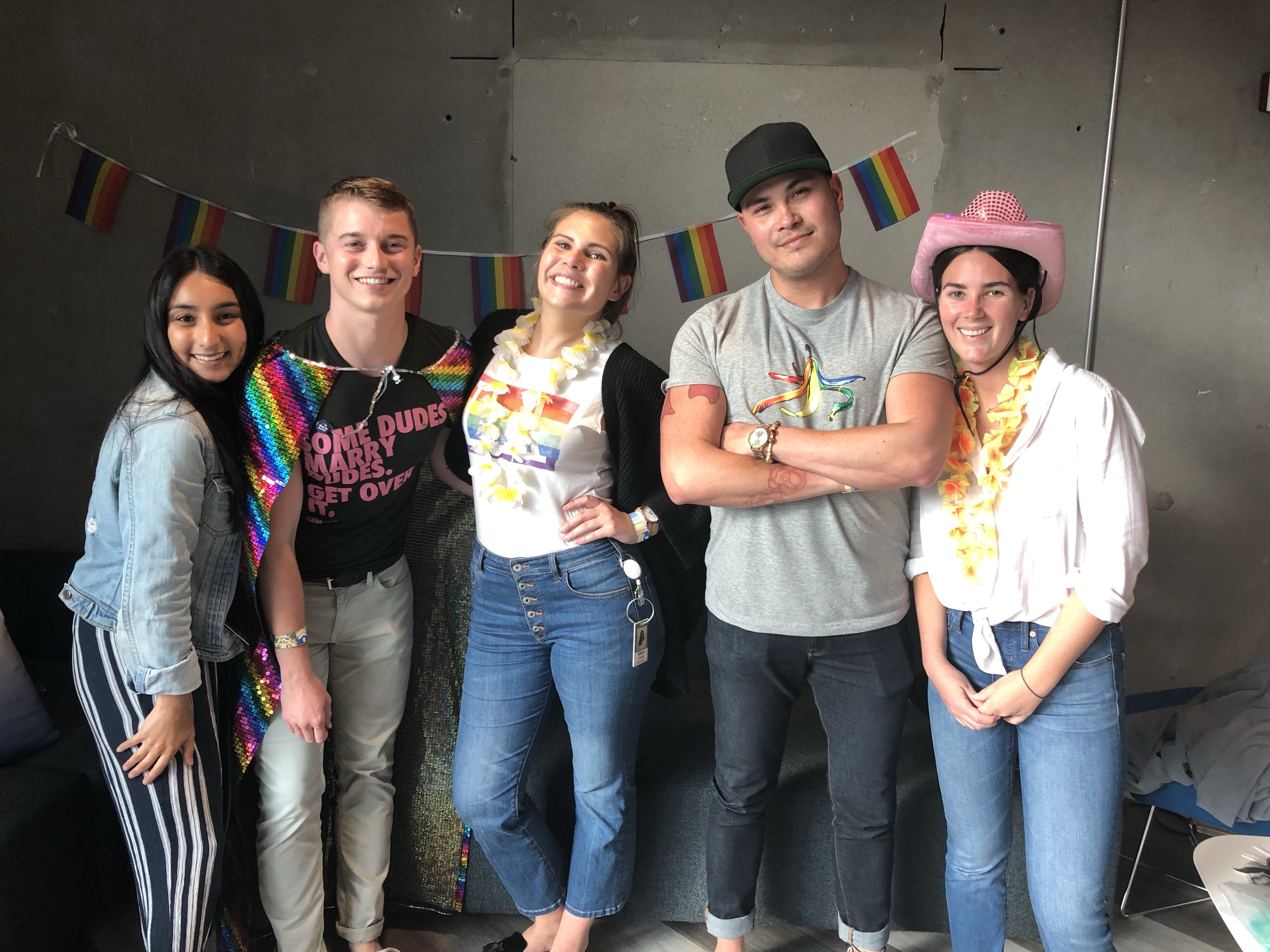 This year marks the first time PeerStreet has rolled out the rainbow flag for Pride Month celebration, but it won't be its last. PeerStreet hired nearly 100 employees in the last year, and along with that hiring push it has taken a more active role in promoting and supporting diversity and inclusivity on its teams. With that growth in mind, they created and LGBTQ+ employee resource group, the QueerStreet, which will be organizing activities and opportunities to reflect and celebrate LGBTQ+ rights during Pride Month.
"With LGBT individuals still being underrepresented in the tech industry, and many still reporting bullying, discrimination and public harassment at work, it is incredibly gratifying and validating that PeerStreet doesn't just accept an ERG like QueerStreet, but actively encourages and supports its place in the company's people and culture initiatives," said Jason Ling, who's a recruiter at PeerStreet.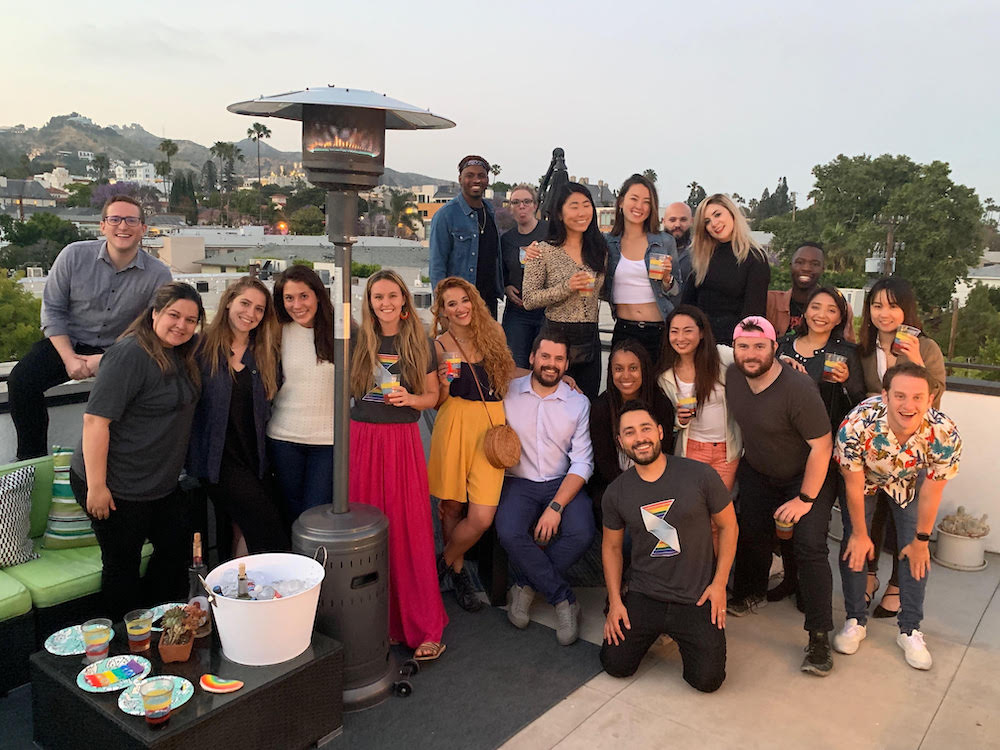 Scopely kicked Pride Month off with a team-wide message that covered how best to be an ally, an introduction to the term LGBTQIA+, for those unaware, and emphasized the importance of the month. However, the company's most-anticipated event takes place mid-month, when each office reveals its annual Pride Month T-shirt design. Jaime Mendez, Scopely's VP and GM of Product, can attest: the T-shirts are something to behold, and employees often wear them year-round.
For him, Scopely's commitment to celebrating Pride Month is more than just T-shirts and fun parties; it's also about embracing his identity.
"Growing up not seeing many representations in media and entertainment that reflected my identity, I realize now that it is important that industries and companies that create those experiences have individuals that reflect the diversity of our world," Mendez told Built In. "That's why, as a gay man in gaming, I am excited to see Scopely prioritize Pride Month as something worth celebration."