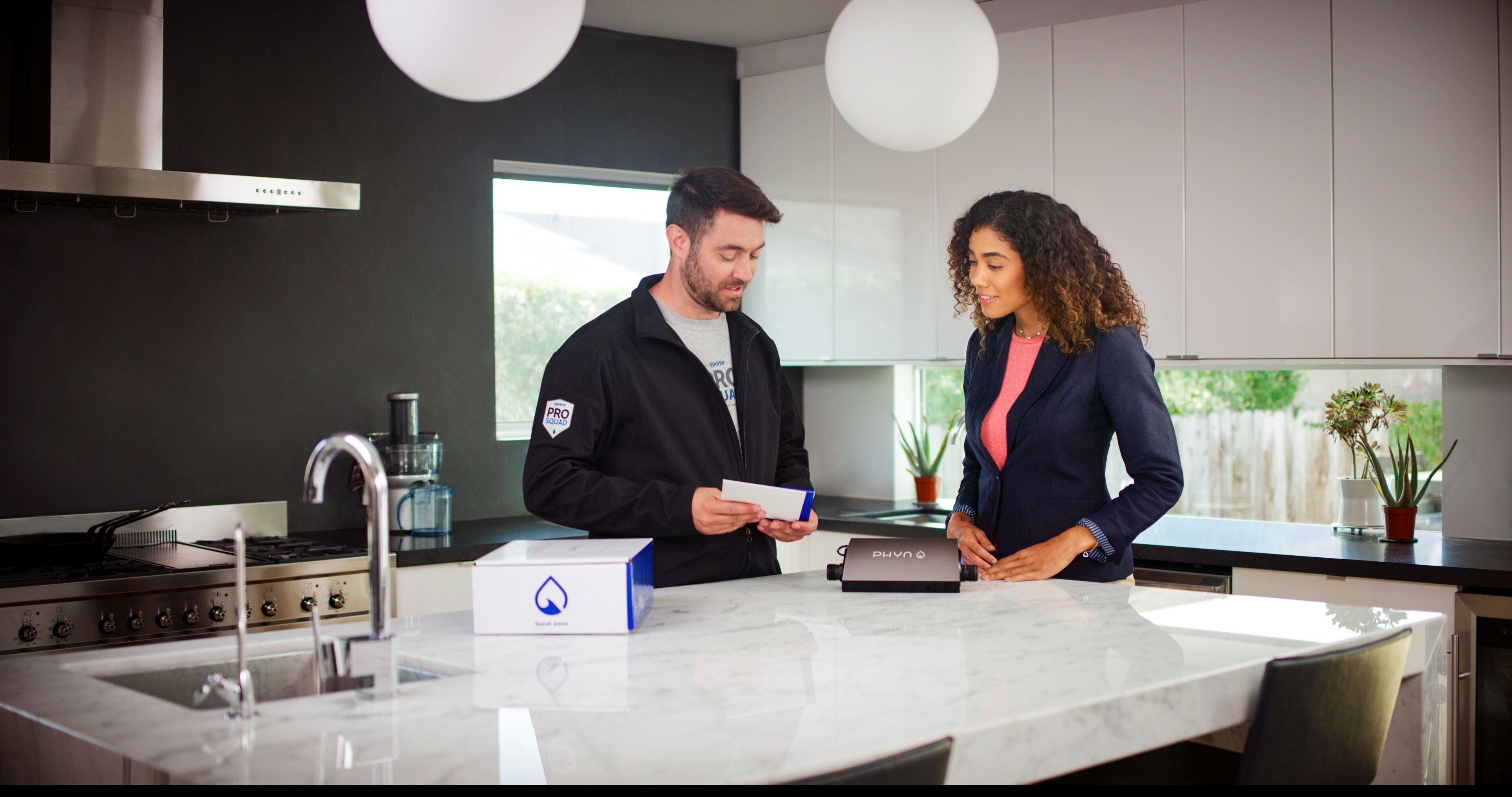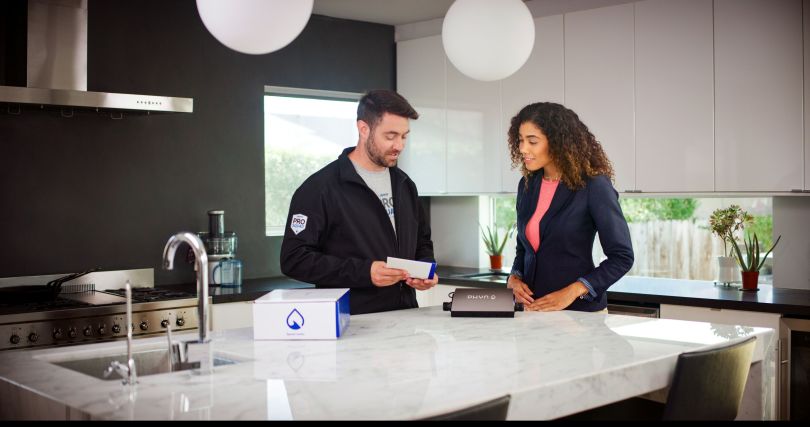 It can be easy to forget how much water we use. After all, it's always flowing in the background and constantly available.
But that usage adds up in surprising ways. Each person in the U.S. uses about 80 to 100 gallons of water each day on average. Toss in leaky pipes, dripping faucets and the likes, and the U.S. wastes a trillion gallons of water a year.
Phyn, a startup based in Torrance, Calif., wants people to start taking note of the water in their homes. The company, which provides an intelligent water monitor, raised $12 million in funding on Thursday to reach more homes and work on new products.
The goal is to provide people with a resource they can use to think of water in tangible terms and take a step toward changing habits, said CEO Ryan Kim.
"We need societies to be more mindful about water," Kim said.
Phyn's smart water monitor is designed to detect leaky or freezing pipes and shut off the water source, diagnose plumbing issues and provide insights into water usage. Providing a tracking system in the home not only helps homeowners detect areas where they're wasting water, but it can also promote conversation, said Kim.
In Kim's own home, he noticed his son had been taking 22-minute showers that wasted 28 gallons of water. He was able to use that information to talk with his son about water waste — and get him to take shorter showers.
"When he saw the effect of 22-minute showers he started to understand," Kim said. "I wouldn't have known unless I got the alert from Phyn."
In addition to providing the product to homeowners, Phyn has also begun working with city governments like Santa Fe and the Southern Nevada Water Authority on pilots to conserve water. In Santa Fe, their monitors have been implemented in seven restaurants, helping establishments discover areas of water waste and make plumbing changes.
"When we think about the scarcity of water and things that might be able to be done we started from a consumer-centric view," Kim said. "As we grew into who we are today, a lot of industries and other kinds of properties are saying, 'How about us?'"
The company, which was founded in 2016, has also expanded its reach internationally to Europe and Canada, and has plans to provide its tool to high-rise apartment buildings in the next year.
Phyn also plans to use the funding to scale its team from 39 to about 45.  
Phyn's parent companies Belkin International and Uponor provided the investment.