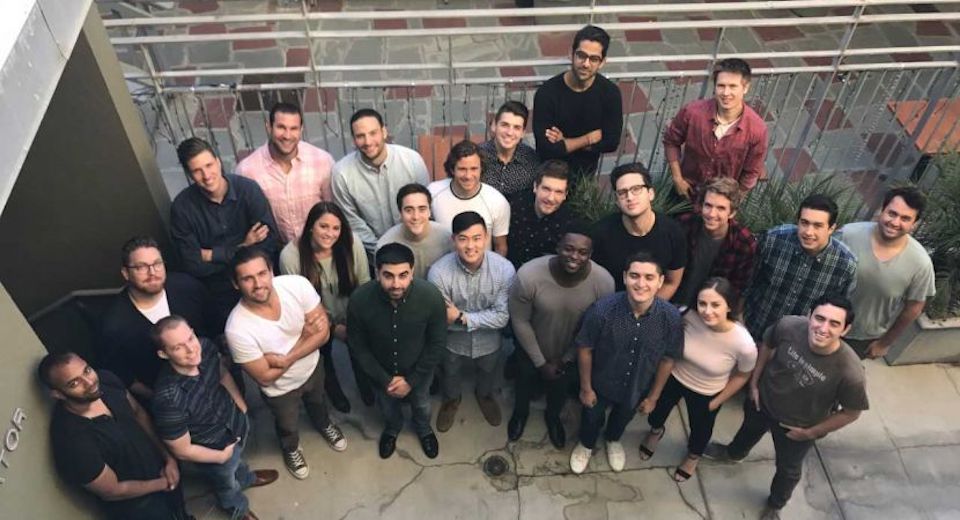 It took a little while for Los Angeles to establish itself as a tech powerhouse. But in recent years, the public successes of a few home-grown startups have brought several global tech brands to town, which have established offices everywhere from Santa Monica to DTLA's Arts District.
In July 2017, London and Singapore-based PatSnap — which has offices in several countries — chose Los Angeles as its U.S. home base, opting for Silicon Beach over Silicon Valley for a number of reasons. Chief among them? A sound pool of local talent, a relatively reasonable cost of living, and a distinct vibe that resonates with folks the world-over.
To lead that expansion, the company tapped Amir Achourie, a veteran sales executive, leader of PatSnap's American sales team, and founding member of the company's London office — which scaled from zero to 170 employees in just four years.
We spoke with Achourie about the LA expansion, how his team scaled the office with culture in mind, and his approach to leadership.
What made Los Angeles the right place for PatSnap's U.S. headquarters?
When we were looking at locations across the U.S., LA immediately felt like a perfect match for PatSnap. There's this infectious energy about the city that perfectly fits PatSnap's goal of fostering a spirit of collaborative innovation. LA provides us the ideal environment for scaling our business sustainably, but with the necessary speed.
There's also this drive toward making LA a huge tech metropolis. The investment in new infrastructure — the Expo Line from Santa Monica to downtown Los Angeles, for example — an ever-growing talent pool, and a growing number of tech giants choosing to invest in LA are all clear indicators that this market is legitimate.
There's this infectious energy about the city that perfectly fits PatSnap's goal of fostering a spirit of collaborative innovation."
You led the company's North American expansion. What was that experience like?
Setting up a brand new office in a new country is no easy task, but having gone through the process before in London, I followed a blueprint in regards to hiring, business development and training. I am an avid believer in having a strong team in place, and I made sure to bring along two team members who were familiar with my methodologies and could help build a strong culture quickly.
One of the first priorities was to recruit experienced team members who had similar values to my own and could provide me with insight and reliable support. Culture, in any organization, has become vital, and incorporating my ideas and approaches in a new part of the world had to be balanced and consistent.
How would you describe yourself as a sales leader?
"Transparent, consistent and ambitious." I like to lead from the front and do not believe any goal is unachievable if the desire is present. Each day, I work to provide my team with the support mechanisms to overachieve. My goal as a leader is to enable my team with clear career paths and growth opportunities to develop their careers to promote longevity and sustainability. I give 100 percent to my team and demand the same at all times.
How do you ensure your team has the resources to succeed?
By planning at least three or four months ahead of our current business position regarding sales projections and team headcount. Implementing performance metrics and trend analysis based on historical data are crucial aspects for me to be able to justify my decisions quickly and transparently.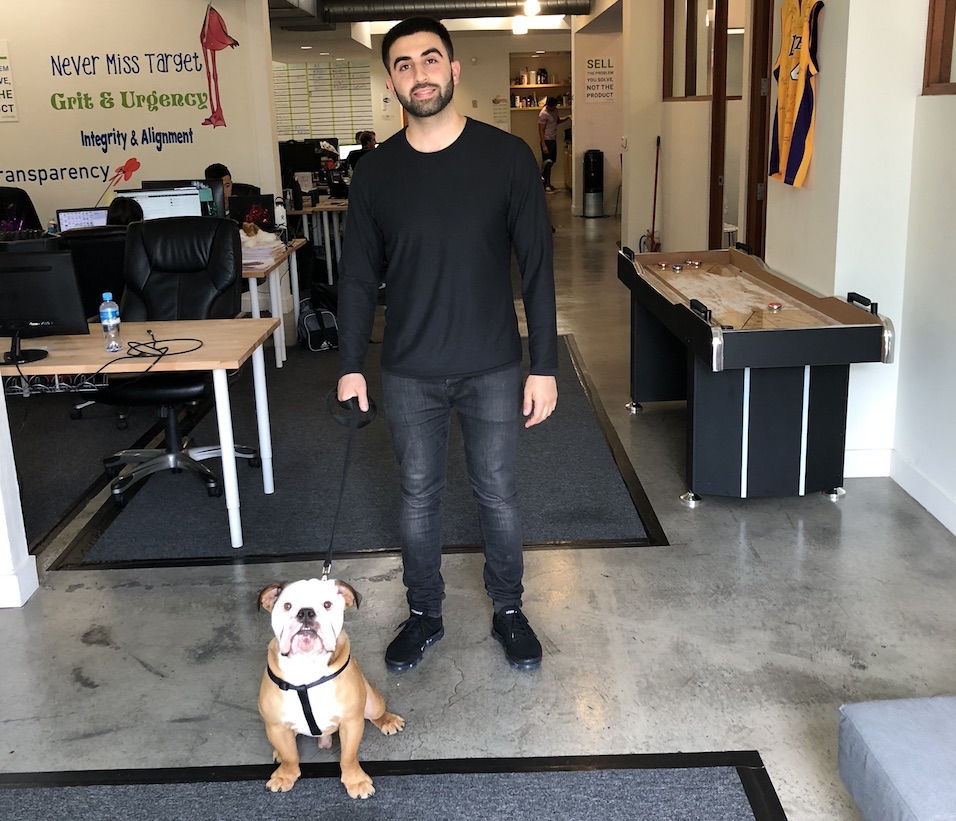 What individual qualities do you look for in prospective hires?
I think one needs to be determined, driven by goals, honest and extremely aligned with what PatSnap is looking to achieve. Because we're a global company, having international exposure is crucial. We want someone with an appetite for knowledge and someone who can take constructive criticism and apply what they learned in the right ways.
What have you learned about yourself since moving to Los Angeles?
Professionally, I've learned that no goal is unachievable if the desire is present. Together, the team and I have worked to establish a strong presence in LA and I'm proud of the achievements we've made in such a short period of time.
From a personal standpoint, Santa Monica reminds me a bit of London. I became a dog dad to an English Bulldog named Leo, and I love the challenge of raising a puppy. I've learned a lot of patience and acclimated to the relaxed California lifestyle.