In the past few years, software accounting company FloQast has been hard at work successfully growing and scaling their cloud-based product. Their dedication has been paying off too — most recently in the form of a $25 million Series B in 2017, as well as 250 percent growth of their team and a recent move into a 20,000-square-foot office space.
The key to their continued success has hinged not only on the quality of their product offering but on the company's commitment to transparency, collaboration, responsibility and empowerment of the right people with the right support. This approach has also benefited their team at the individual level, many of whom started with FloQast in its earliest stages and have grown along with the company.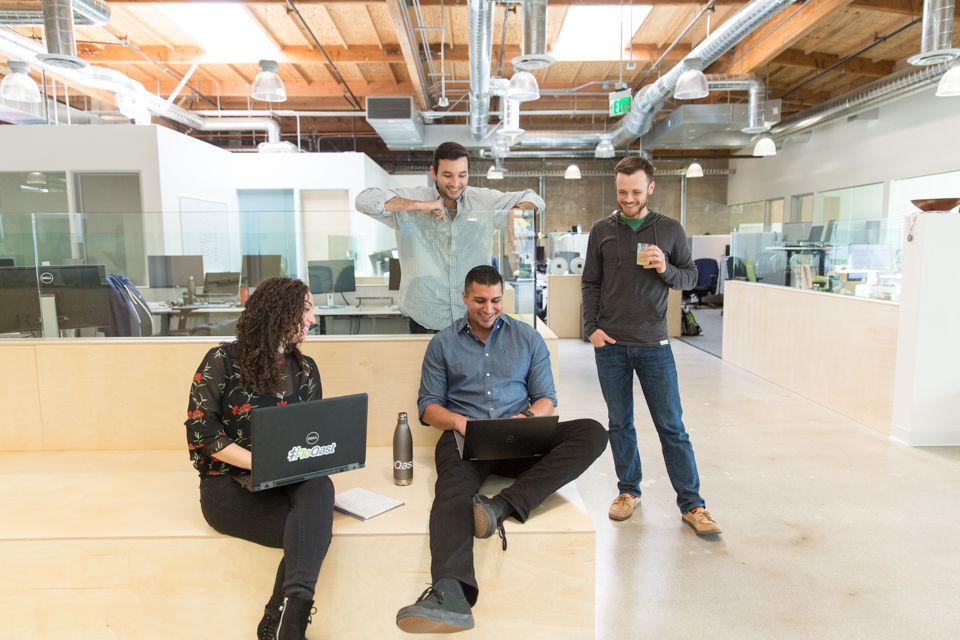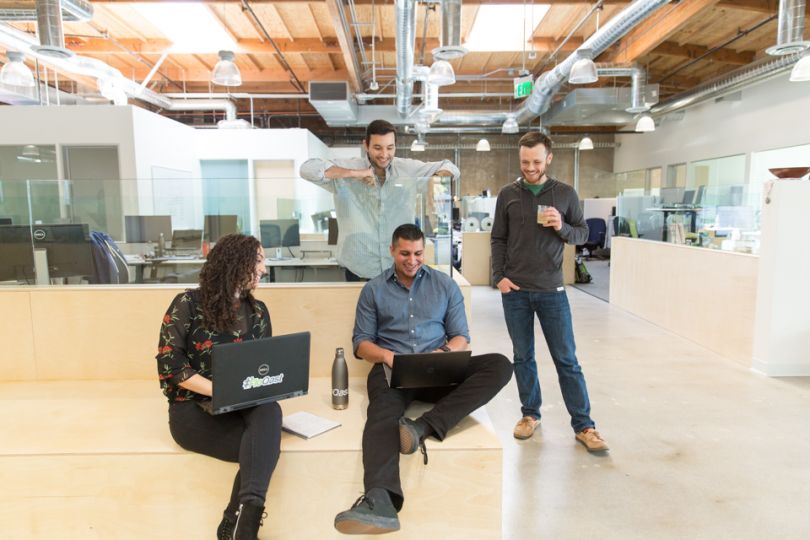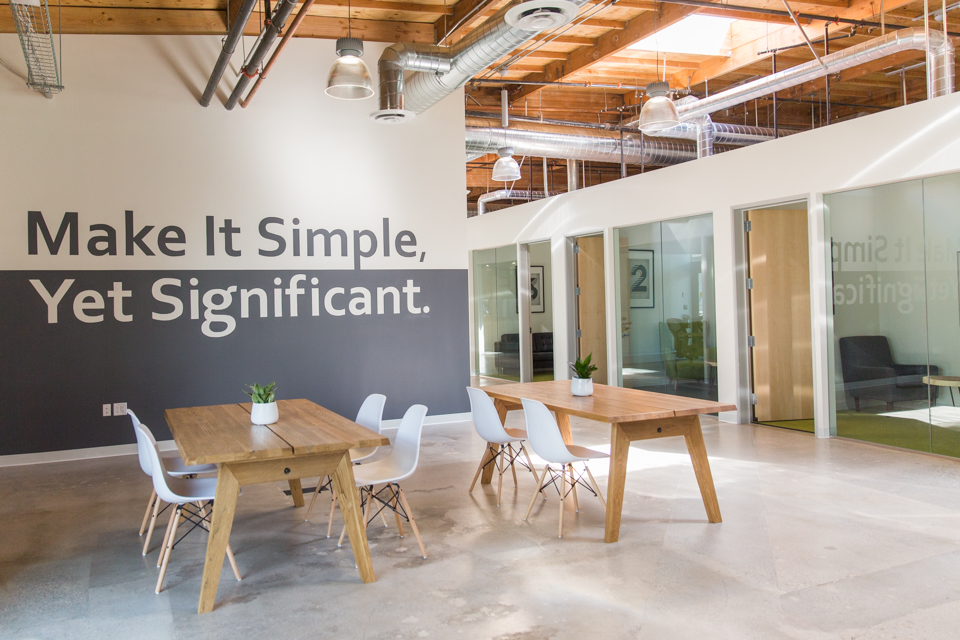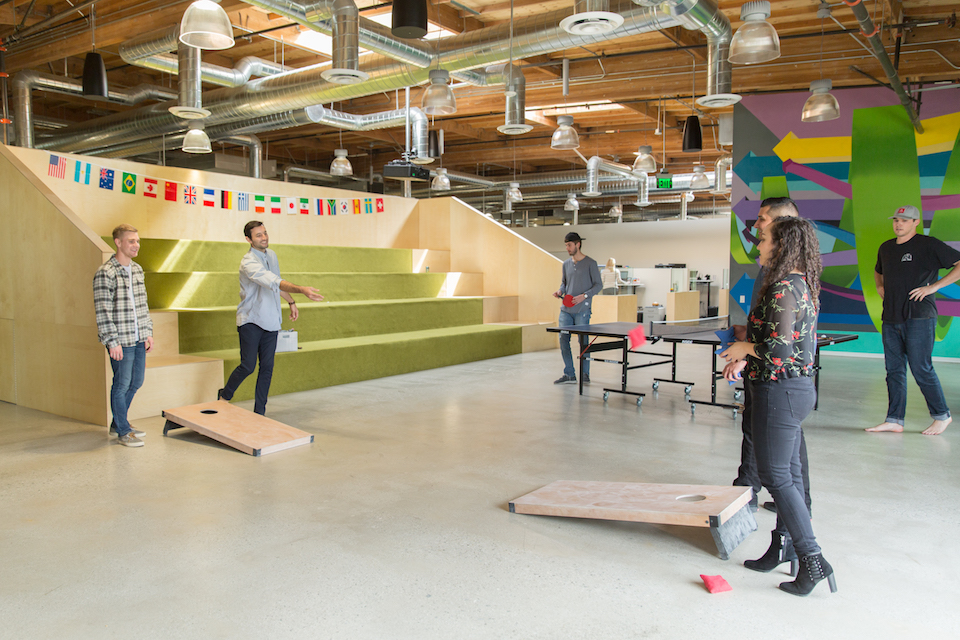 FOUNDED: 2013.
WHAT THEY DO: FloQast's cloud-based software helps accounting departments reduce human error, organize workflow, assign tasks and automate time-consuming processes like tie-outs and reconciliations.
WHERE THEY DO IT: Sherman Oaks.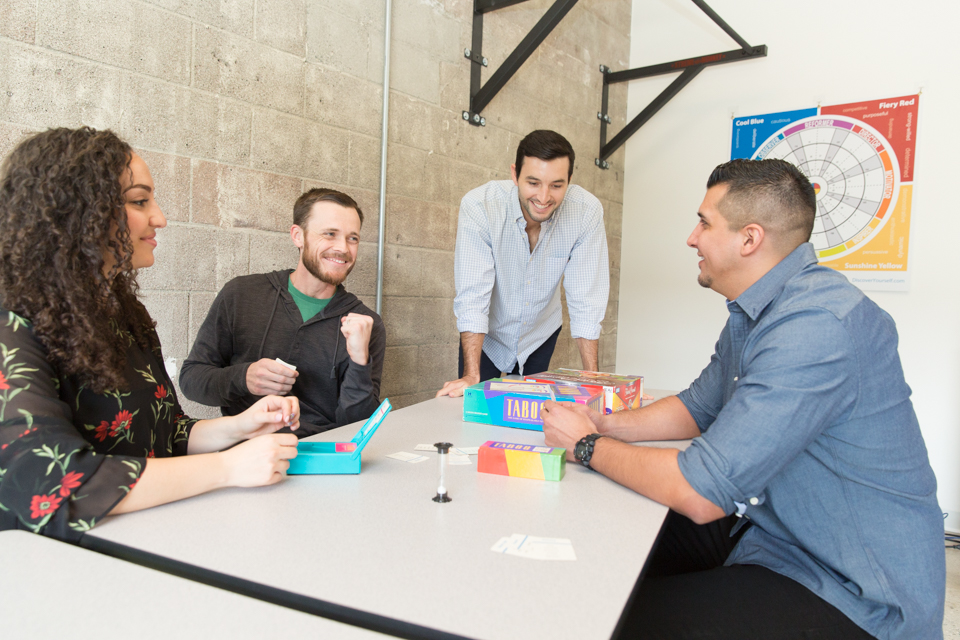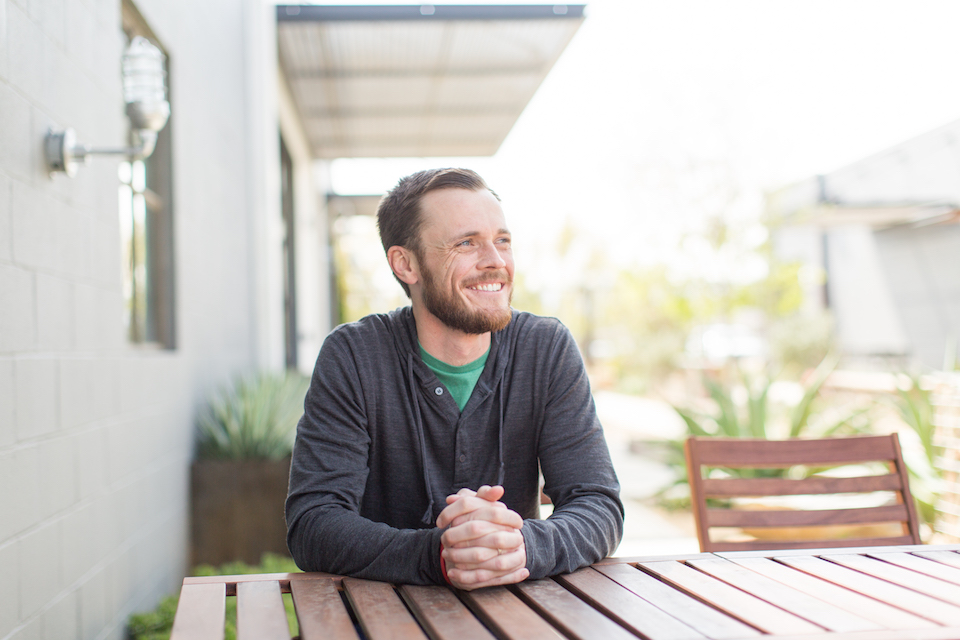 Mike Whitmire, Co-founder and CEO
An accountant by trade, Mike Whitmire co-founded FloQast in 2013 after witnessing first-hand the challenges auditors face. While working at Santa Monica-based Cornerstone OnDemand, Whitmire was in the midst of a particularly brutal stretch of analyzing spreadsheets when he was struck by the glaring lack of tech-based solutions that could help auditors streamline tasks and avoid costly mistakes. A few years later, the solution he helped create is being used by accounting departments across the country.
How transparent were you with your team as the company grew?
I try to be as transparent with my team as possible. I enjoy talking about behind-the-scenes details like our financials, metrics, investors and market developments. Overall, I think it's really important for management to be open about what's going well and what's going poorly with the business. I like discussing the good, but honestly, I see more value from discussing the bad.
At one of the quarterly town hall meetings when I was at Cornerstone OnDemand, I remember our CEO explaining the competitive landscape and how we were going to win. I've never felt more invested in a job than I did after that discussion — I had found a purpose within my role. I'll never forget that feeling and I want our team to feel the same way about FloQast.
To what do you attribute the company's ability to retain its employees?
It boils down to culture. To start, we simply tried to create a company in which we would want to work. From there, we continue to hire people who are great at what they do and who we enjoy working with. Ultimately, this strategy drove our culture and created what we have today. Finally, we have a great product that is solving a very real pain point in a massive market, which provides our team with a mission behind our work.
How does a clear potential for growth impact the company's culture?
I think we all want to be part of something that matters. When there is an opportunity like the one we have at FloQast, it's much more fulfilling to help build something that will leave a mark. Whether that includes building a great product, creating happy customers or crushing quota depends on the role. At FloQast, you can do all those things and chill with some pretty cool accountants while you're at it.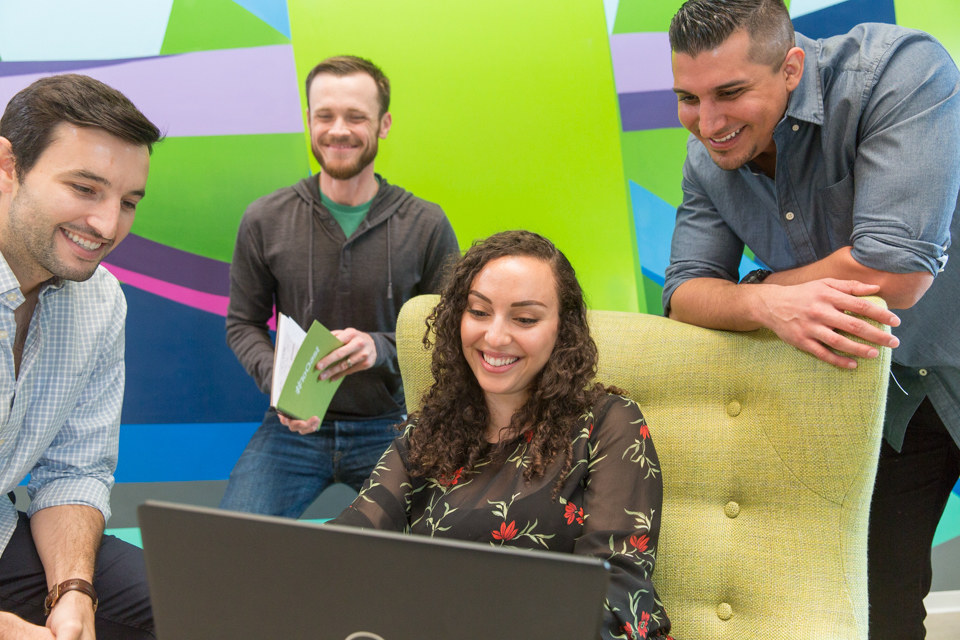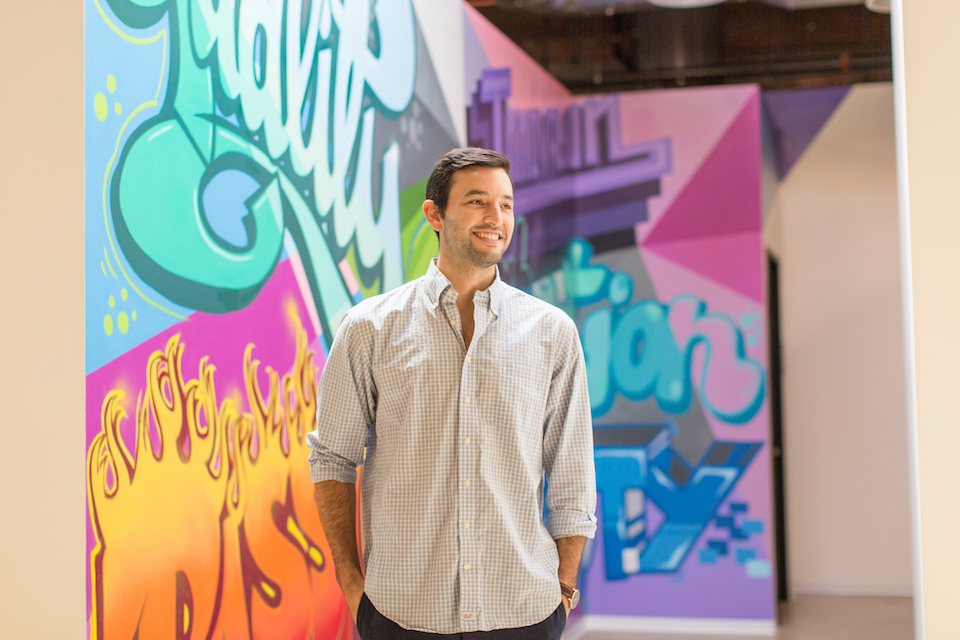 Adam Zoucha, Director of Sales
Hired as the company's first business development representative (BDR), Adam Zoucha has climbed the ranks to become FloQast's director of sales in just three years. In his role, Zoucha is responsible for directing revenue goals, accurately forecasting and hiring for the sales team.
What initially attracted you to FloQast?
I was auditing for Deloitte in San Francisco when a friend at Amplify LA introduced me to FloQast, and because of my accounting background, it just clicked — it was a perfect match. Within my first week, I knew we had something special. The opportunity to join what was, at that time, an early-stage company, and develop our sales processes from scratch was really valuable. Additionally, the executive team was transparent about every piece of our growth strategy. As someone who wants to start my own company one day, it was an experience I couldn't pass up.
What did your potential for growth within the company look like compared to your actual growth?
I took the job knowing that if I exceeded expectations, I would be rewarded. It was one of the things I disliked most about auditing — no matter how hard you worked, there was a set promotion schedule based on years in the role. I've been promoted three times in three years, and in that time, I've also lost count of how many new growth opportunities have developed at FloQast.
Did your growth at FloQast have any impact on the sales team's current roadmap for employee growth?
I was a test case to prove that repurposing an auditor as a salesperson was a good path for us. We have since hired auditors out of several major firms to join the sales team, and the amount of production our BDR team has generated allowed us to scale in such a short period of time. The access to the wealth of information and expertise is why so many of our BDRs have been promoted to a number of different departments, not just sales.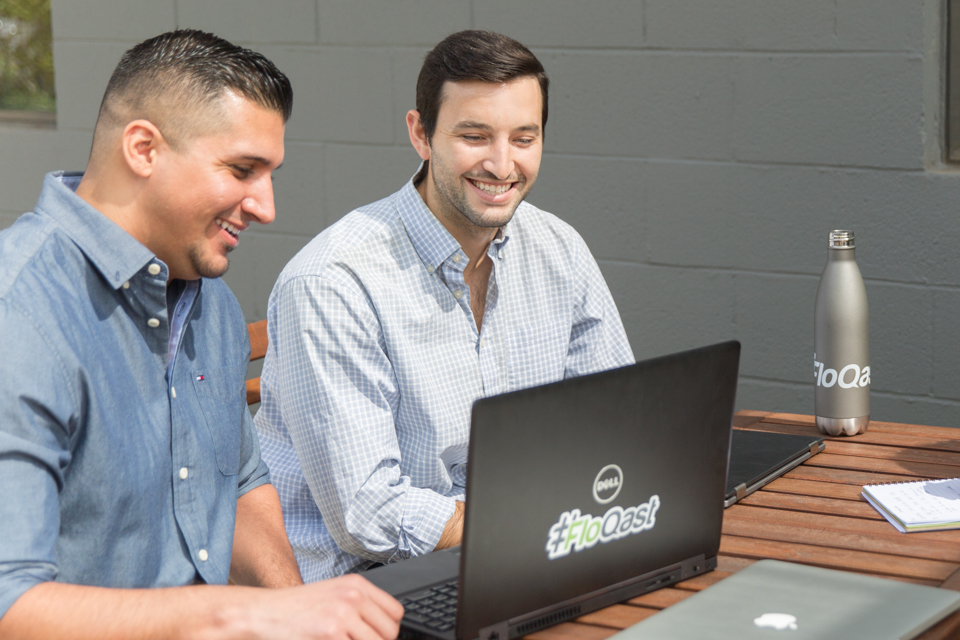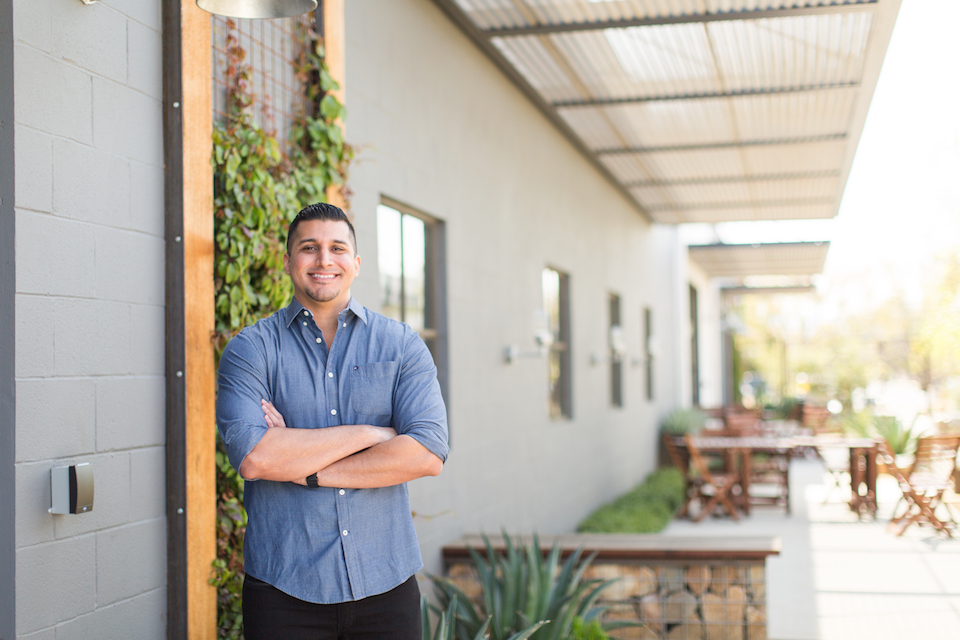 Carlos Avila, Engineering Manager
Carlos Avila was hired to be FloQast's second engineer in 2015. Just over three years later, Avila serves as a software engineering manager for the company, a position that demands he act as a quarterback, working closely with engineers to ensure they have the resources to succeed.
Tech companies are always on the lookout for talented engineers, why should they consider FloQast?
We're going to listen to what you have to say and take it seriously. You don't always get that opportunity at other companies, no matter how talented you are. We've hired a lot of energetic engineers who have contributed a ton of great ideas. It doesn't matter what your level is – the bottom line is that we want to enable you to do your best work. When someone is doing their best work, it's always worth a listen.
What were you looking for from such a young startup?
I wanted to put myself in a position in which there wasn't a safety net and success was more or less in my own hands. A startup is a great place to do that — if you don't know the answer, you figure it out. Everyone is counting on you to do your part and every single person is important. I think we all drove each other to work harder and smarter, and that spirit is still very much alive today.
You've been with the company since before the Series A (and the Series B), how did bringing on new funding to support the company's growth impact the day-to-day?
Early on, we had around 12 employees in a house and our CTO was sitting in a closet. Now, we have a building that can hold well over 100. Mike has always been incredibly transparent with the company when it comes to our funding situation and how that money will be used. Our co-founders invested in us, hired more people and asked us what we wanted. The new office has really set the stage for a lot of great things to come.
When interviewing a candidate, how do know you've found the right person? Who makes a good "culture fit?"
I think the ideal candidate is someone that takes initiative without being asked, always wants to do better and is open to helping — and being helped — by those around them. You can tell when someone is really proud of what they've worked on, or when they've made a mistake and learned an important lesson from it. Both of those things are very important to me.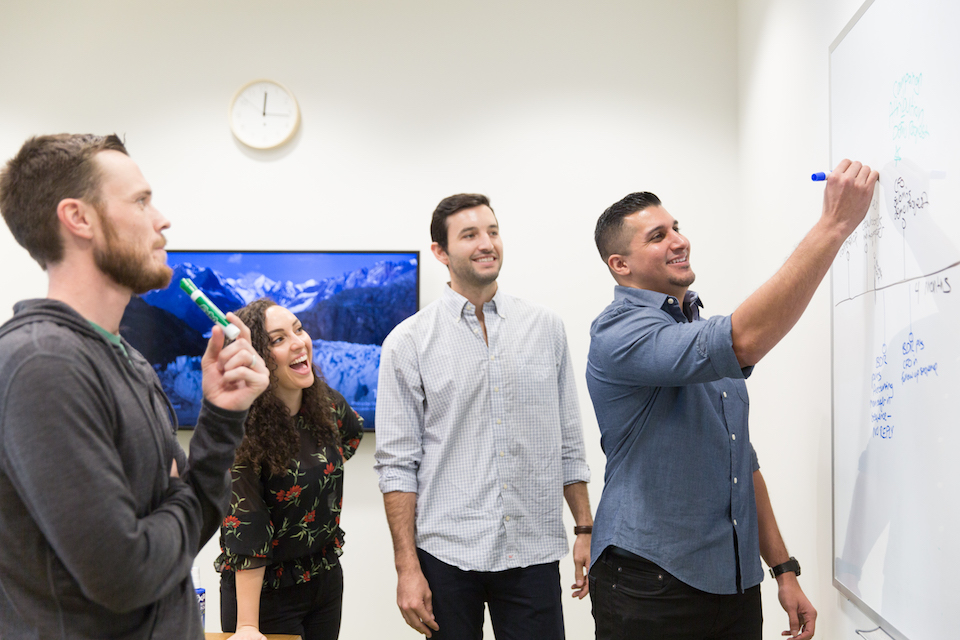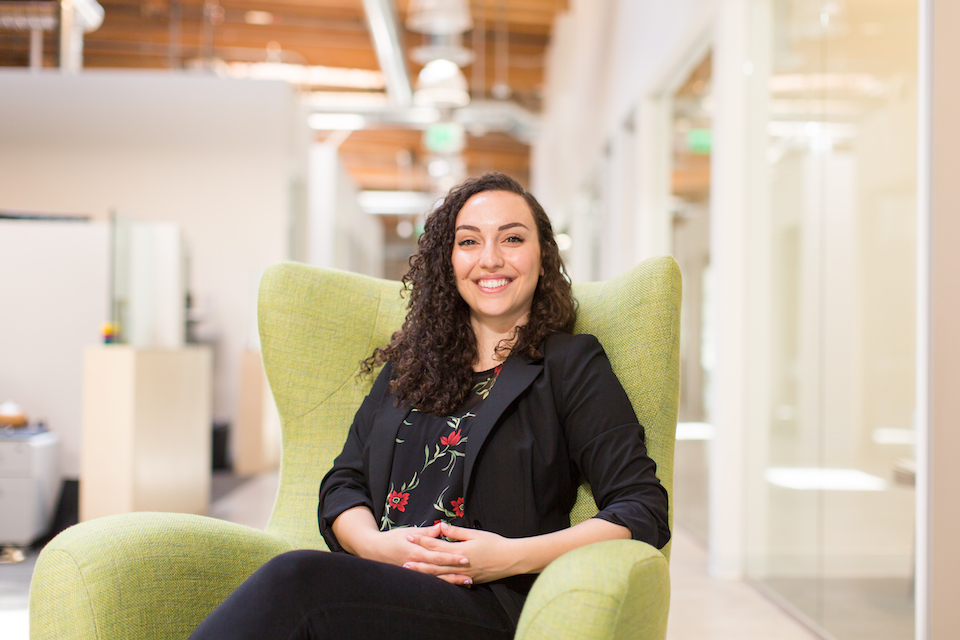 Adey Tadesse-Heath, Director of Human Resources
Adey Tadesse-Heath started at FloQast as an office manager and has since grown to handle all of human resources for the company, which means she's in charge of cultivating employee growth and maintaining a positive work environment.
What initially attracted you to FloQast?
When I interviewed with Mike (Whitmire, CEO) on the phone, I was blown away by how transparent he was about the role they needed to fill. Once I met with Chris (Sluty, COO), I knew that vibe carried over to the rest of the workplace.
How does the potential for growth in the company impact the culture?
Knowing that you have a path to growth is so important. Even though a promotion is not guaranteed, knowing you have the opportunity to move into a role that best utilizes your strengths is so beneficial for morale and culture.
What impact do you think your CEO's transparent leadership style has had?
Mike's willingness to discuss any topic has been so refreshing. A lot of our employees came from toxic environments in which communication was limited and it's the opposite here. Mike welcomes questions and discussions and knows that's the only way we can improve and get better. It makes for a more welcoming workplace where people can feel free to be themselves.