While most of us are getting ready to take a few well-earned days off to recharge, it's clear the air is full of a contagious giving spirit. With just a few short weeks left in 2017, a number of local tech startups are taking time to reflect on just how fortunate they are, and their teams are chipping in to help those in need.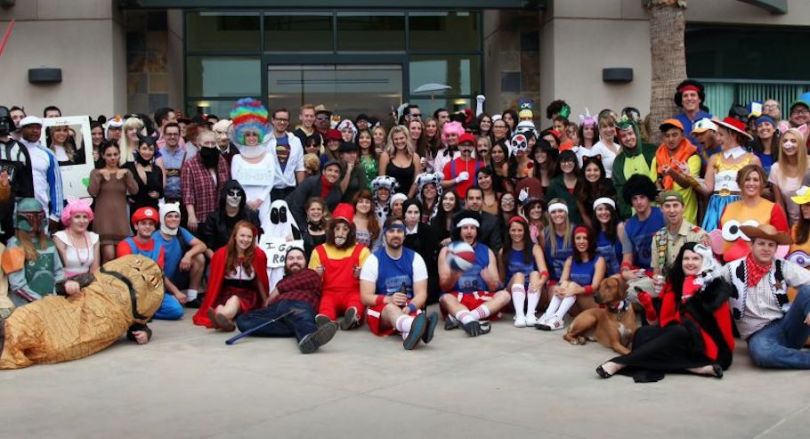 At Valencia-based integrated marketing agency Scorpion, philanthropy helps support the local community, sets a standard for employees to follow and creates the type of company culture employees are proud to be a part of. According to CMO Corey Quinn, the company even goes as far as allowing one lucky employee each month to weigh in on how the company focuses its philanthropic efforts.
How does Scorpion give back to the community?
At Scorpion, we love seeing our team members dedicate their time and energy to help those in need, and through our corporate philanthropy program — Scorpion Cares — we strive to support them in their efforts.
Every month, an employee of the month is chosen from each of Scorpion's dozen or so departments, and from that group, one employee is chosen at random to select a charitable organization to donate to for that month. In the past year alone, these employees have chosen to support many organizations through Scorpion Cares, including UNICEF, The Ronald McDonald House, Children's Hospital Los Angeles, Make-A-Wish Foundation, The Red Cross, American Cancer Society, SCV Homeless Shelter and The Surfrider Foundation, to name a few.
As an organization, Scorpion has also partnered with Feeding America to provide meals for families in need, The Special Olympics to support local athletes, Bridge of Health to support pediatric cancer, and recently, we donated to relief efforts for survivors of Hurricanes Harvey, Irma and Maria.
In late November, Scorpion donated $24,000 to College of the Canyons First Year Promise Program. The program, offers full-time freshman students waived tuition and fees during their first year of study. Scorpion's donation will provide a $1,000 scholarship to 24 students.
What does the effort mean to you, personally?
Philanthropy is core to the DNA of Scorpion. Our employees feel empowered to give back to their communities because they know Scorpion supports the causes and organizations that are important to them.
What results have you seen so far?
Over the last three years, Scorpion has donated more than $300,000 to over 63 nonprofit organizations and charities, including providing over 142,500 meals to families in need.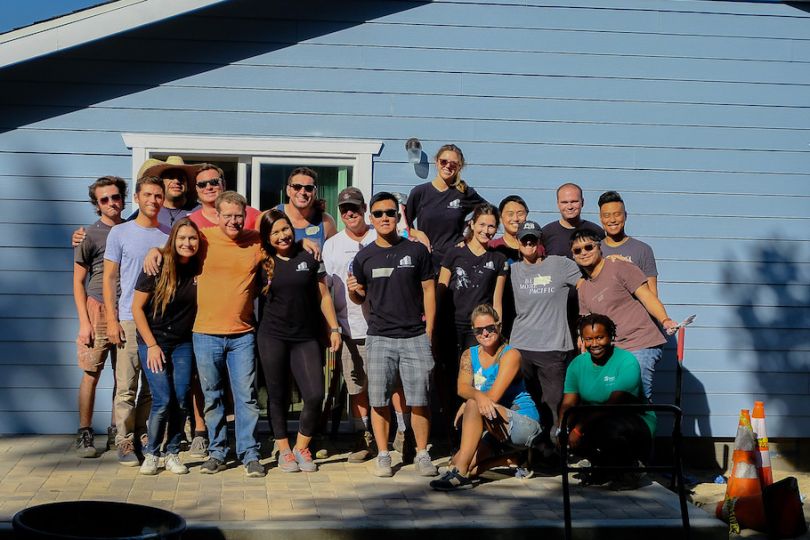 LA-based real estate marketplace RealtyMogul works with a couple of different charities, but after spending time working with Habitat for Humanity, director of engineering Dustin Currie could see a noticeable difference among his team members.
How does RealtyMogul give back to the community?
RealtyMogul supports a number charities, including Habitat for Humanity, by helping to build a well-constructed and affordable home for a family in need. We also donate gifts and toys to InnerCity Struggle, an organization that promotes safe, healthy and non-violent communities in Los Angeles.
What results have you seen so far?
I've seen a greater sense of comradery within my team after the Habitat for Humanity event. Getting everyone out of the office and doing something helpful for the community really brings people together and ultimately helps us function better as a team as well.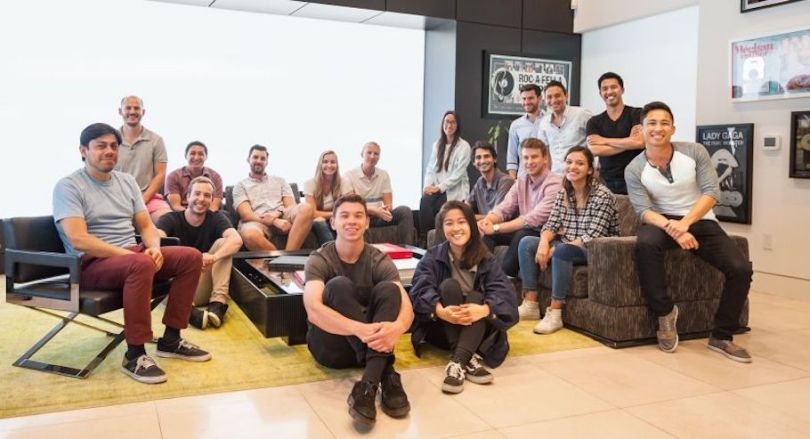 Over the past several months, Culver City-based Sidebench employees teamed up to raise money for a number of charitable causes. According to marketing associate Keenan Cronyn, the company's efforts to support local charities brought the team closer together. these efforts went beyond simply writing checks, focusing on impact-driven activities that allowed the company teams to collaborate on together.
How does Sidebench give back to the community?
We've made giving back a priority here at Sidebench. It's something that aligns with our core values, and we believe that our efforts will continue to ramp up. This spring we're looking for volunteer opportunities, so we're looking into charities that align with who we are as a team.
Since September, we've made two big pushes for charitable donations. The first was after Hurricane Harvey when we donated to Team Rubicon, which is a nonprofit that utilizes the skills of military veterans to rapidly deploy emergency response teams. In November, we joined Movember, and we all (painfully) grew out our best mustaches.
What does the effort mean to you, personally?
At its core, Sidebench is a services business, so we are happy to serve our community when we see a good fit. With that said, I think I speak for all of us when I say that the effort behind giving back comes easily. We're all privileged to be gainfully employed, enjoy what we do and live in one of the most expensive cities in the world, so it feels natural to do what we can to help others.
What sort of results have you seen so far?
In addition to sizeable donations, the best results we've seen so far at Sidebench have been the camaraderie that's been generated from our efforts. We can get pretty competitive around our fundraising, everyone gets involved and the largest contributors are rewarded with bragging rights around the office. We especially loved going through the before and after Movember mustache photos, which we displayed at our monthly all-hands meeting.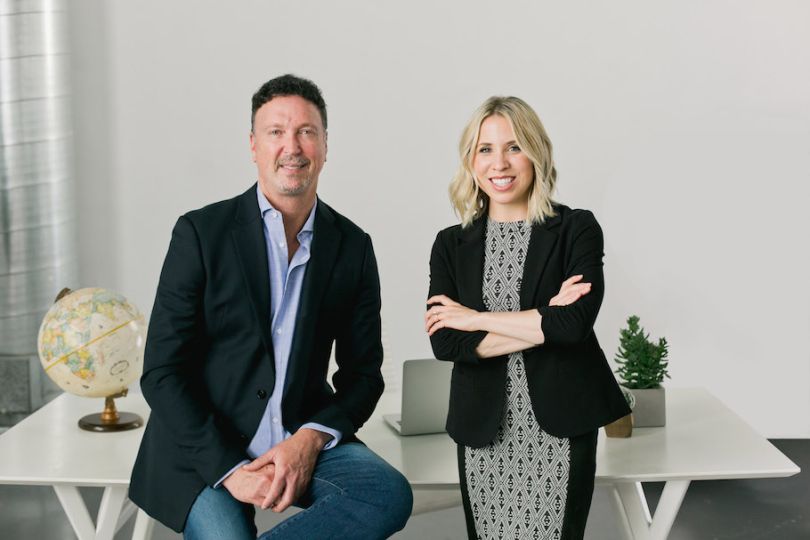 Gifts for Good is an e-commerce platform that allows consumers to pick up unique goods while patronizing worthwhile charities in the process. As one of the first hires in Venice-based TOMS Giving department, Jenise Steverding was able to see first hand how commerce was a perfect way to support notable nonprofits, and in her role as Gifts for Goods' chief impact officer, she is able to take that philanthropic feeling to another level.
How does Gifts for Good give back to the community?
Gifts for Good is a social enterprise and everything we do is about giving back. We provide everything from handmade candles to luxe leather totes and unique wooden headphones, all of which support a wide range of nonprofits and charitable causes, including children-in-need, economic development, the environment, homelessness, health, women-at-risk and more. Currently, we have over 150 gifts that support the work of more than 40 nonprofits and social enterprises in 19 U.S. states and 65 countries around the globe.
What does the effort mean to you, personally?
As the chief impact officer at Gifts for Good, I am so proud of our efforts. I had the opportunity of being the second hire in TOMS Giving department and scaling their shoe-giving from 1 million to 50 million pairs of shoes given to kids in need around the world. To bring all of my experience in the social enterprise world together, and be a part of the launch of the first ever business gifting platform that gives back, is a truly special opportunity.  
What sort of results have you seen so far?
December 9th marked one month since our e-commerce launch at Gifts for Good. In just four weeks, we have provided funding for one year of clean drinking water to 857 people in the Central African Republic; 18,000 children with enough Vitamin A for one year; 450 days of job training for women transitioning from homelessness in downtown LA; the gift of hearing to 20 individuals in developing countries who would otherwise not be able to hear; 188 days of schooling to children in need in Honduras; and planted 11 trees.
While we can't disclose our clients' information, we are extremely excited to already be working with some of the world's most valuable brands, and our gifts have enabled our clients to better connect with their employees, customers and other stakeholders.
Furthermore, they have enabled nonprofits and social enterprises to increase their reach and improve their impact. Our entire team has been astounded by our social impact in such a short time period, and we know that this really just the beginning!