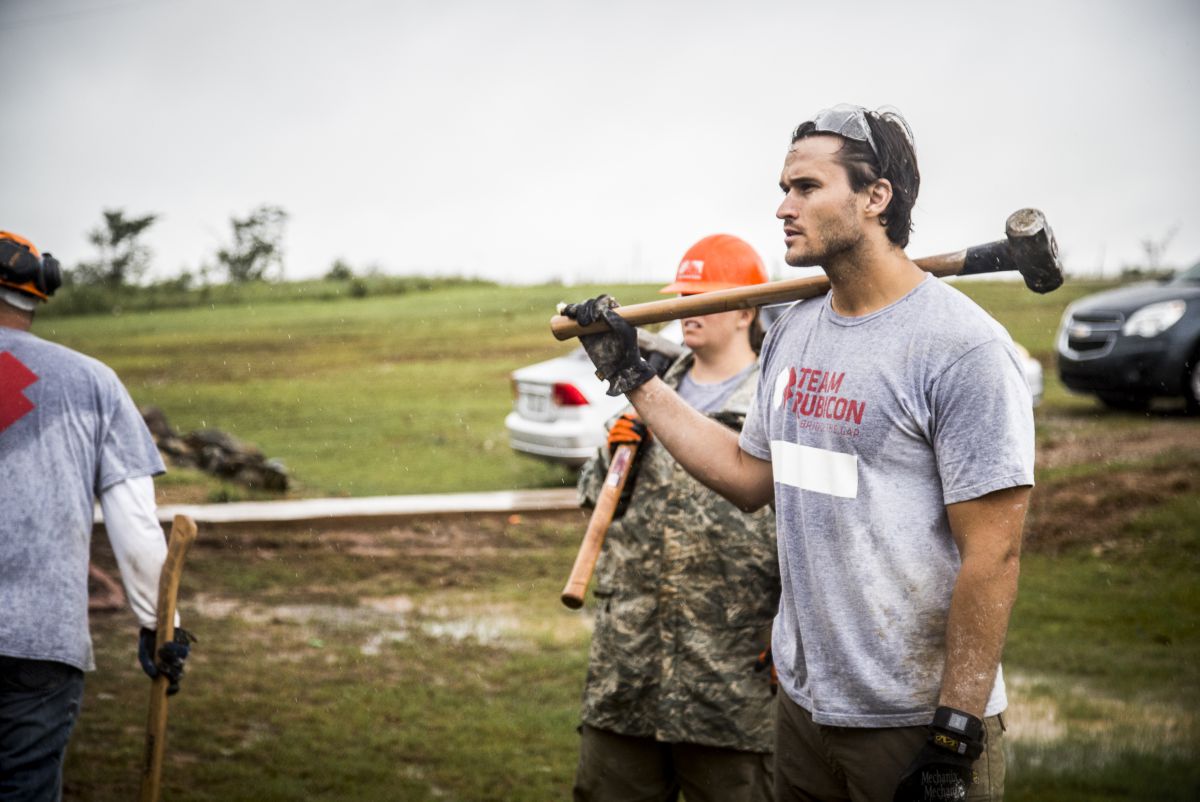 When Jake Wood stepped onto the University of Wisconsin's campus as a highly touted football player, he had no idea that within 10 years he would have served multiple tours of duty in Afghanistan and Iraq.
Nor did he know he would start a tech nonprofit near and dear to his own heart.
After leaving active duty in 2009, Wood moved to Los Angeles and began applying to MBA programs with the intent of eventually stoking the entrepreneurial fire he'd had for some time. 
Mother Nature had other ideas.
In the wake of the horrific earthquake in Haiti in 2010, Wood decided to act. Assembling a team consisting of himself, two other former Marines and a college football teammate who was working as a firefighter, Wood made his way down to Haiti to provide any sort of support his team could. 
Before they got there, the group swelled to eight — including an emergency room physician, a former Special Forces medic and a family practice doctor from San Francisco — and the seeds for what would become Team Rubicon were planted.
"It was complete chaos and tons of devastation," Wood said. "There were so many opportunities to plug in and help people, and that's what we did as soon as we got on the ground. The experience was just amazing. I wouldn't say that we started Team Rubicon because of the earthquake in Haiti, but after seeing everything we saw, we slowly warmed to the idea of running a global humanitarian organization once we got back."
Since launching Team Rubicon in 2010, Woods has raised more than $41 million for disaster relief efforts, but that's only part of what Team Rubicon does. In less than 10 years, the nonprofit has grown its volunteer-based to more than 52,000 members — many of them veterans — across the country, often teaming with other veteran integration programs like the Wounded Warrior Project to help victims all over the world. 
"Veterans provide their skills, service, leadership and commitment to helping others," said Wood. "In return, Team Rubicon gives them a mission that provides them with a sense of purpose and a community that's just like the one they had in the military."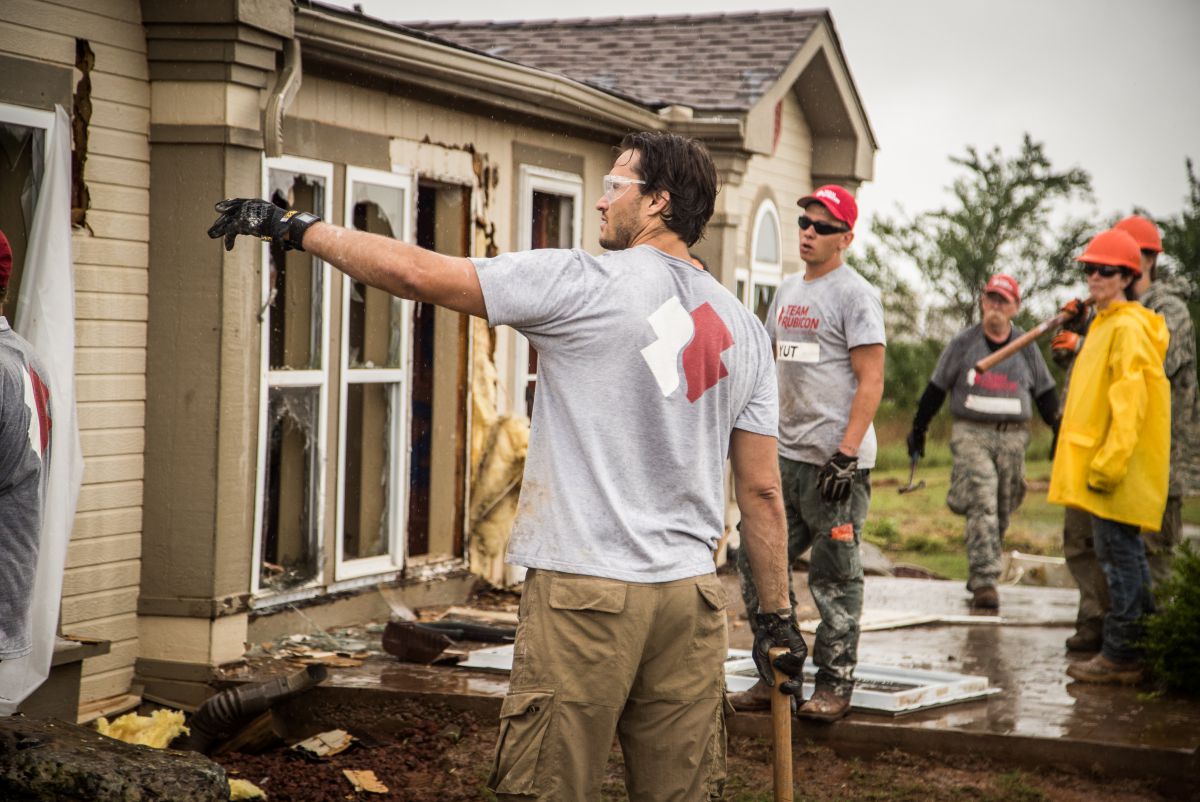 With hurricane season in full effect, Team Rubicon has been busy providing aid to affected areas in the South, raising millions of dollars while providing its volunteers an opportunity to take part in something near and dear to their hearts.
Recently, Team Rubicon announced the beta version of its Open Initiative, a public-facing version of the technology platform the group uses to not only track deployment, but also donations received and the status of human and animal rescues. Currently, team members are working closely with tech companies like Palantir, DocuSign, Everbridge and Box to restore function to the affected areas.
Despite the publicity Team Rubicon has received for its work, many of the tasks Wood is charged with involve things that local tech companies deal with, too. An accomplished fundraiser and leader, Wood admitted that Team Rubicon faces a number of challenges, particularly when it comes to attracting and retaining talent.
"Finding the right team members — for any company — is always a challenge, and we're certainly not batting 1.000 by any means," he said. "The prevalent industries here in LA aren't exactly congruent with what we're trying to do, and not a lot of people who come to Los Angeles are necessarily looking to get into the nonprofit space, so that creates a shortage of talent. When a well-funded startup company offers an equity package regardless of the position, it's really hard to compete."
Wood also noted the relative disconnect between donors in LA County and the issues Team Rubicon is addressing — veterans and disaster relief — and that many Angelenos are shocked to find that its operations are headquartered right in El Segundo. But despite the challenges, Wood believes he has the best job in the world.
"I always felt like I wanted to do something entrepreneurial, but I didn't know how it would manifest itself," he said. "I'm fortunate that my entrepreneurial ambition collided with my ambition to serve humanity, and I feel like I'm the luckiest man in the world. I get to wake up every day, work alongside a kick-ass team that loves what they do, and help people. It's genuinely the best job in the world." 
Images via Team Rubicon.
Have a news tip for us or know of a company that deserves coverage? Share it here and follow us on LinkedIn.