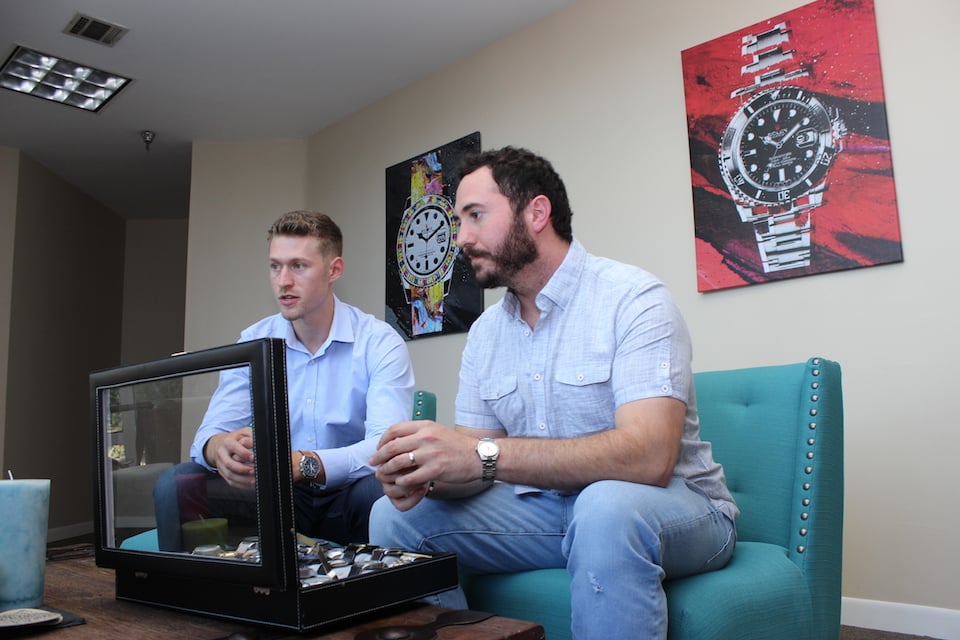 When it comes to coping with loss or tragedy, everyone grieves differently, but in the case of Matthew Gallagher, the death of his father sparked something that would take his professional career in a direction completely different than where he had anticipated.
An actor by trade, Gallagher had several credits to his name when his father passed away. A natural inflection point in Gallagher's life, he began to seek a new direction — both personally and professionally — and was inspired by a memento his father left him, a wristwatch.
"I've always had an entrepreneurial mind, but when my dad passed, he left me a watch, and that gift is really the inspiration for Watch Gang," he said. "It made me think about how people bought their watches, and after a lot of research, I was able to identify an opportunity. I thought that if I could get one-tenth-of-one-percent — 4,000 people — of this audience to sign up, then we would have a solid, profitable business. I never expected to exceed that, especially in just one year."
In a time in which consumers can have underwear, shaving supplies and even highly-personalized boxes of geek supplies shipped directly to their home, Gallagher's family heirloom got him thinking "why not watches?" In just one year, what started out as a one-size-fits-all watch club model in which subscribers paid $29 per month to receive a watch worth $50 to $100, Watch Gang has grown to offer several new tiers — including one in which subscribers spend $1,000 per month to receive a watch worth $1,500 to $5,000. This club now boasts over 20,000 subscribers, but that doesn't mean the first few months weren't rough.
"In the watch industry, there are these things called gray markets, in which people purchase watches through backdoor channels and resell them for less than market value. This practice hurts both the manufacturers and the retailers who adhere to the standards set in place," Gallagher said.
"In the beginning, they thought we were just another gray market. We had to explain that we're a club; a subscription service. Since then, we've also learned that our members are tastemakers because they're at the forefront of watch trends as a consumer." They tell their friends about the watches, creating a buzz about the club and the deal they're getting on our products. It's helped further the brand value of the manufacturers that we work with as well.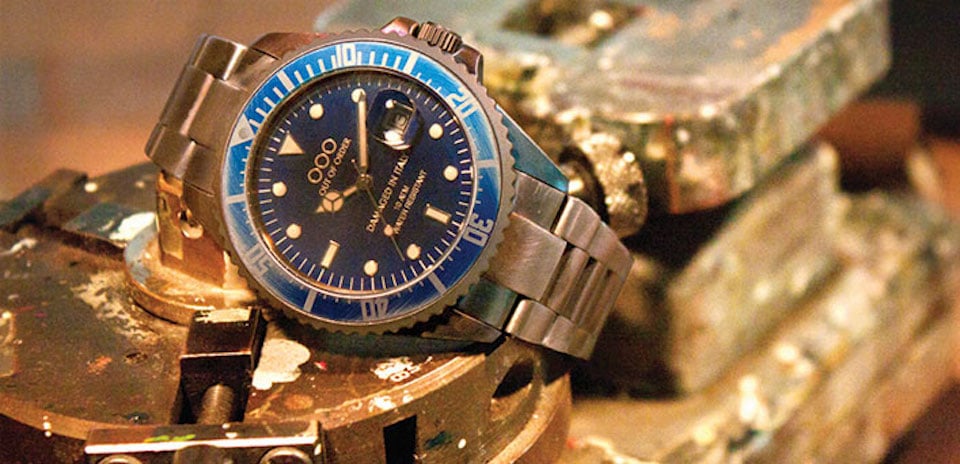 The subscribers, essentially acting as tastemakers after receiving their first few packages, help watch manufacturers market their brand to a wider audience while also informing friends and colleagues of the deals they're getting with the Watch Gang subscription service.
"The general consensus so far is that once these companies find the value we provide, they want to work more closely with us," Gallagher said. "That was the case with Out of Order, an Italian watchmaker that hadn't yet tapped the U.S. market. They closed more sales in one month after partnering with Watch Gang than in the previous three years."
In the near future, the company plans to launch an app that will act as a sort of "Tinder for watches", allowing subscribers to easily trade watches within the network, and — hopefully — add international fulfillment centers to better facilitate subscribers in different countries.
While Gallagher admitted that the success is something he could never have dreamed of before making this career shift — the tall order of being in charge of such a rapidly-scaling organization can be a bit daunting — it's also proven to be an unlikely platform to help drive positive impact in the world. Recently, the company announced a flash sale that raised $50,000 for victims of Hurricane Harvey and Gallagher personally led a team in Houston to help with the recovery.
"We're not changing the world selling watches to people, but if I can use this platform for good, I will use the company to do charitable work," he said. "I will always use Watch Gang to benefit people."