Marketing matters. While the tech team may revel in the glory of actually building the product, stellar marketing efforts can mean the difference between explosive success and collecting digital dust.
With that in mind, we spoke with four marketers about how they give their brands a little personality — and the effect it has on the bottom line.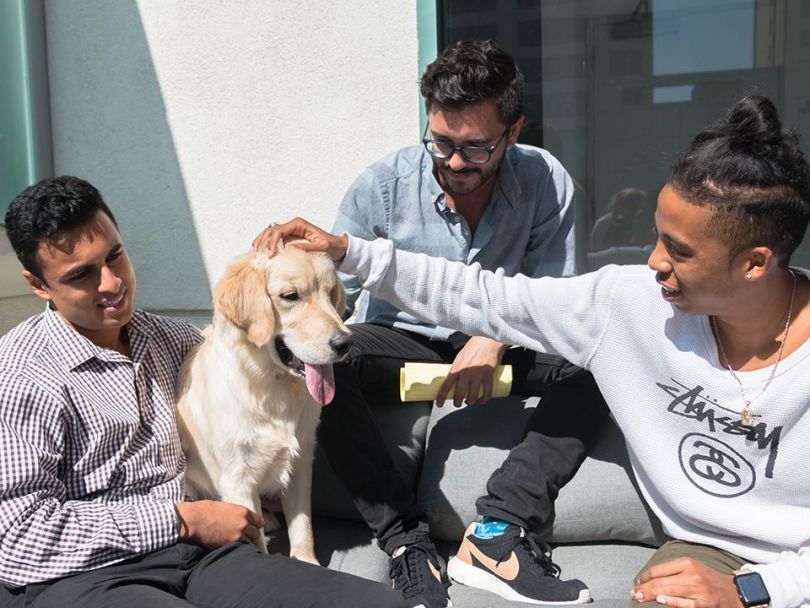 Headquartered just two blocks from the beach, PatientPop is a growth platform for healthcare providers. Kyle Johnson leads the company's product marketing operations, which puts him in an interesting situation, given that at its core, PatientPop helps healthcare providers with their marketing operations.
How would you describe the PatientPop brand identity and voice?
We're creating a new 'practice growth' category in the market; no other company has provided this type of all-in-one solution for healthcare practices before. So, the brand reflects this market position. It's approachable, but shows we have industry experts guiding development of the platform. We focus on continuous innovation and quickly bring technology updates to our customers on the platform. 
What's your favorite thing about the brand identity?
That it's becoming widely recognized. Our brand efforts are working.
How has the PatientPop brand shaped how you think as a marketer?
While there are varying levels of interest and understanding about how to grow a private practice, our market is sophisticated. They're also really busy. Our content has to be relevant and impactful while also being succinct. This is something I'm constantly thinking about as we engage with our audience.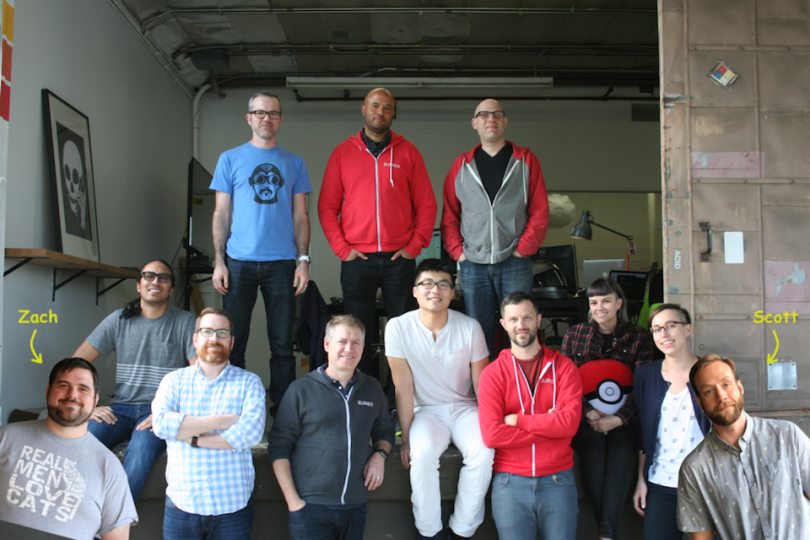 When you hear the term "burner," it's easy to envision an international spy, on the run from some tyrannical government in Eastern Europe. While LA-based Burner isn't on the run from anyone, the company's privacy layer for smartphones does afford businesses and individuals the ability to manage multiple phone numbers and identities. According to Greg Cohn, co-founder/CEO, much of Burner's brand identity can be attributed to the company's name.
How would you describe Burner's brand identity and voice?
Burner is a renegade brand. It conveys exactly what our product is and does, with a hint of spycraft and a little bit of an edge. Everyone's seen a spy thriller with a "burner phone" that someone breaks in half and throws off a bridge before disappearing off the grid, but our customers rely on us for important business and personal communications and they trust us for their privacy, so we have developed our brand and voice in a way that balances being professional, reliable and private with having a little bit of personality.
What's your favorite thing about the brand identity?
To this day, we still get the "aha moment" when we explain to people what it is and what it does. That never gets old — and it's a constant reminder that we always have more work to do to educate the market about us.
How has it shaped how you think as a marketer?
We sometimes joke that our success is built on getting four or five things right and having the rest be non-fatal. Naming our product Burner, and developing the brand identity, trademark and other IP around it, is hands-down the smartest and/or luckiest thing we've done. It's not just that it's a good-sounding brand name, it's also that users get it. It resonates and looks great in the press, it looks familiar and legitimate when people see it in the app stores. When we look at other products or see pitches from friends and advisees, the qualities we have in Burner are a benchmark for what a team should be going for.
What's the best part about your job?
Knowing we've built a product that millions of customers find useful, and a business that generates millions of dollars in revenue and employs a bunch of people — all based on our own ideas and creative use of technology — is very gratifying. But every day is a new challenge.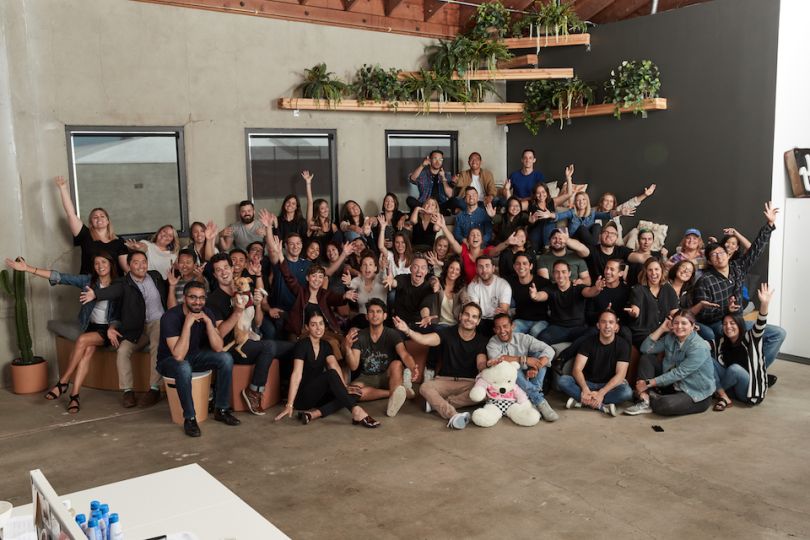 Chief among the reasons why MeUndies has been able to establish itself as a blue chip e-commerce company is its brand identity. According to Greg Fass, the company's brand manager, the company's open, accepting voice makes it easier to think of the startup as a person, one you want to have around all the time.
How would you describe MeUndies' brand identity and voice?
I would describe MeUndies' brand voice as adventurous, playful, funny and smart. We've developed this identity that constantly pushes for equality, self-confidence and acceptance of others by promoting individuality in the purest sense. If our brand was a person, we'd be the friend that you always want to have around, who always has your back no matter what, and who loves you for you. We want you to feel good in every sense of the term.
What's your favorite thing about the brand identity?
My favorite thing about MeUndies is that in a world where there is a lot of hate and fear of the "other" being pushed, we are a voice that stands for acceptance. I like to say that it's hard to judge someone else when you have a pair of pizza underwear on, so with every pair we sell there's another person out there who's going to be a little bit more compassionate to their fellow person. That, to me, is really powerful, which is rare when you're talking about selling underwear.
How has it shaped how you think as a marketer?
I am now looking to tell stories instead of just focusing on selling the product. In this day in age, brands need to focus on being storytellers in order to connect with consumers. Now, when I think about a marketing campaign, I think about who I am trying to help and who I am telling the story to rather than how I'm trying to get someone to buy a pair of underwear.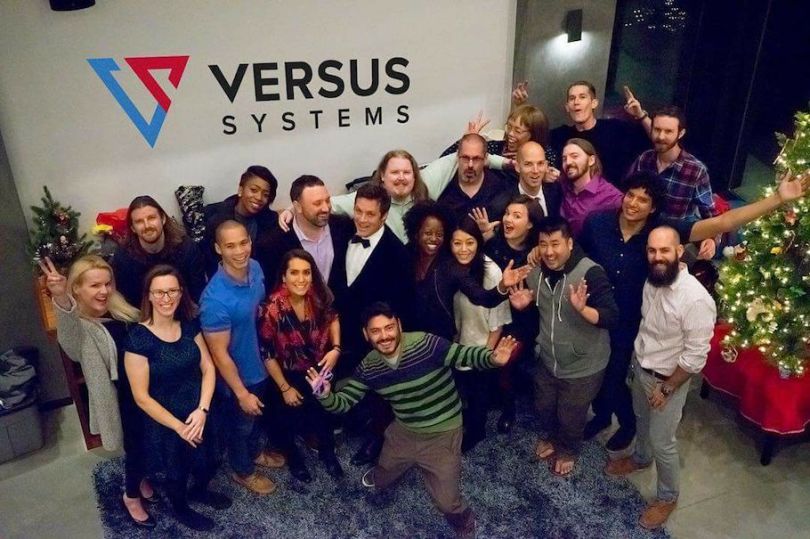 Versus Systems helps video game publishers drive engagement by offering gamers prizes like downloadable content, tickets to exclusive events and physical goods. According to account manager Christian Miranda, the company's marketing focuses on showing how their creativity and teamwork helps video game developers in an interactive, fun way.
How would you describe Versus System's brand identity and voice?
We are curious. We experiment, we listen to the data, we acknowledge where we can get better, and then we work to make that happen. We also know that games are more fun when you're playing with friends, and when you're playing for something that matters. 
What's your favorite thing about the brand identity?
We're building something new and we're doing it as a community of developers, designers, strategists and explorers. We build new technology, we write patents, and we work with our partners to make the most engaging game experiences in the world. We put our teammates in positions to succeed. We create long-term value. We listen to our partners, and we work with them to make games more fun. In the end, we give gamers the opportunity to play for things they love.
How has it shaped how you think as a marketer?
We work closely with everyone we work with, and that really helps us understand the entire situation before we act. When we act, we create solutions that are tailored exactly to address the problem. We think of it as solving problems one individual at a time.
Responses were edited for clarity and length. Images via featured companies
Want to stay up to date on the latest in LA tech? Follow us on Twitter @BuiltInLA.